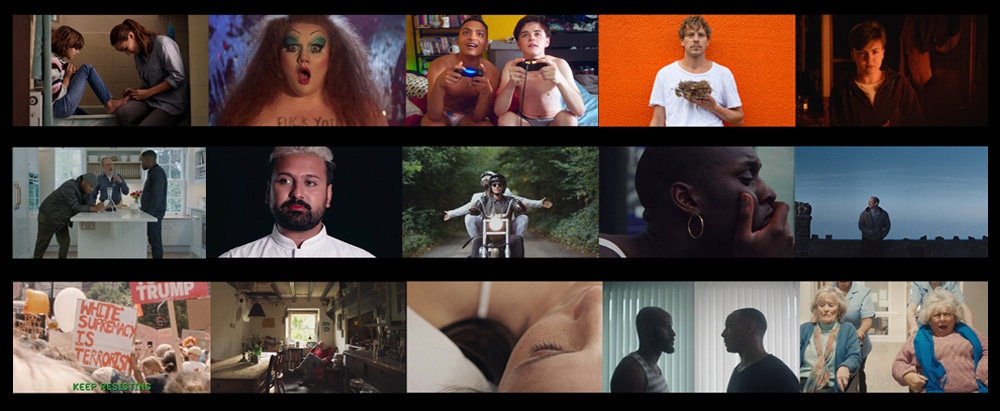 What's On
Watch Best British films free on All 4
All fifteen Best British shortlisted films from Iris Prize LGBT+ Film Festival 2020 are available to watch for free on demand on All 4
---
Watch Best British Shorts 1: Odyssey
Whether it's the long wait for a reunion, a trip plagued by setbacks or a pilgrimage for answers, these films navigate desire, racism, family and what we hope to find at the end of the line.
Watch Best British Shorts 2: Two Steps Forward
In the journey to equality, we move frustratingly forwards and backwards. But the world is changing, and it's one with more space for queer people than ever before. These five films, which celebrate LGBT+ lives past, present and future, offer up a ray of hope.
Watch Best British Shorts 3: Life Cycles 
Explore modern LGBT+ life in all its diverse, mixed up, messy glory in this selection of British shorts which features life, death and everything in between.
BUY TICKETS