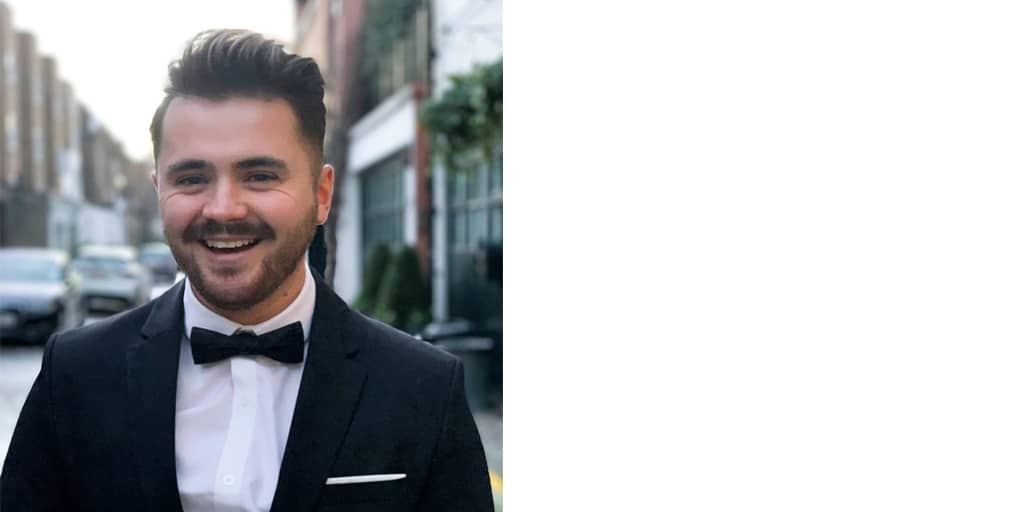 Lewis Bayley
Feature Jury 2019
Lewis is a Producer whose short film 'Missed Conceptions' continues to be screened around the UK and internationally two years after the film's debut. He is the Industry Liaison for Bournemouth Film School at AUB, where he previously studied. Lewis is currently developing a queer television series with Working Title.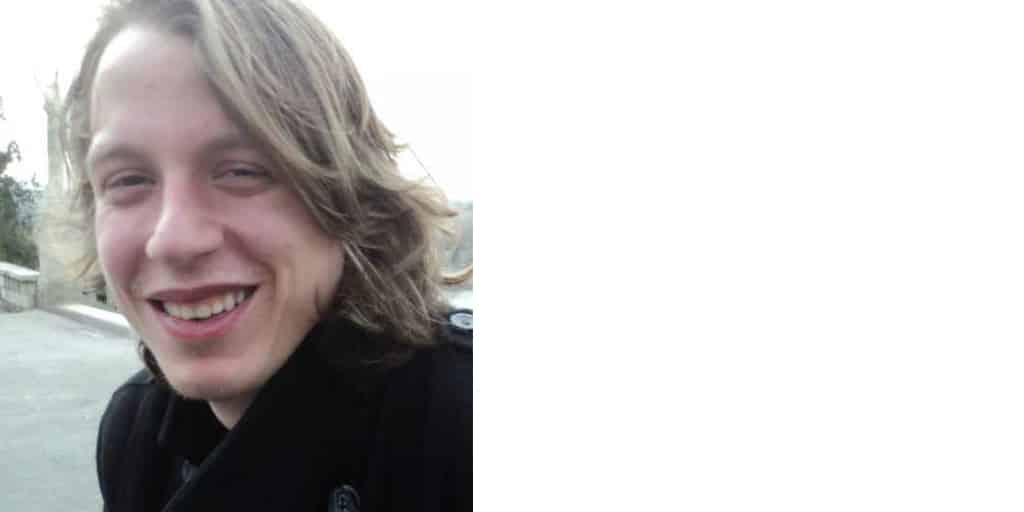 Fedor Tot
Feature Jury 2019
Fedor is Editor and Film Critic at Buzz Magazine, a Cardiff-based free magazine covering culture and events in South Wales.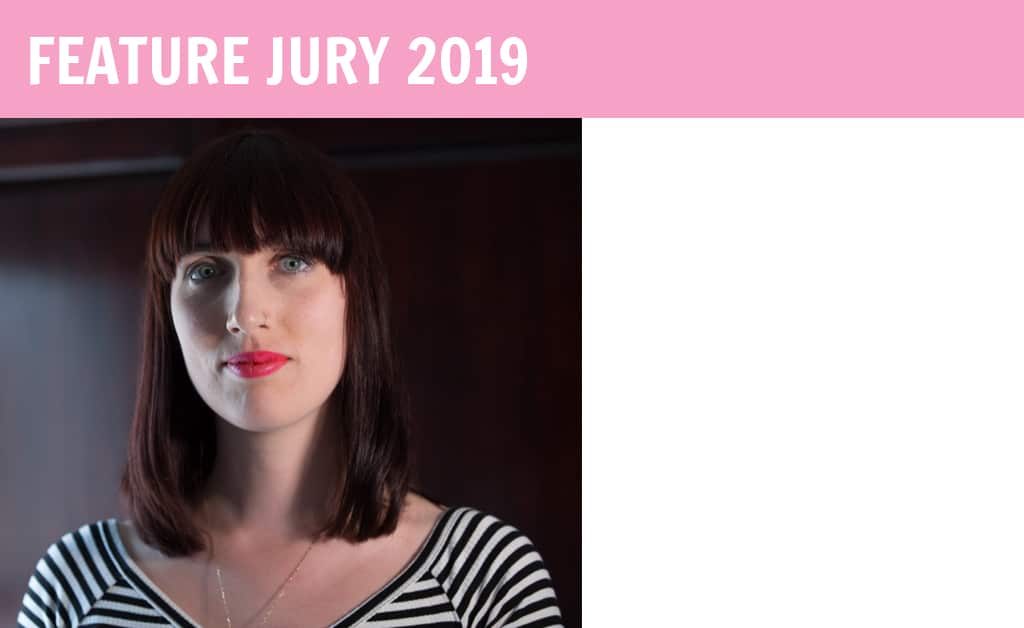 Roisin Geraghty
Feature Jury 2019
Roisín is Film Programmer for GAZE International LGBT Film Festival in Dublin, as well as a freelance project manager and independent documentary producer.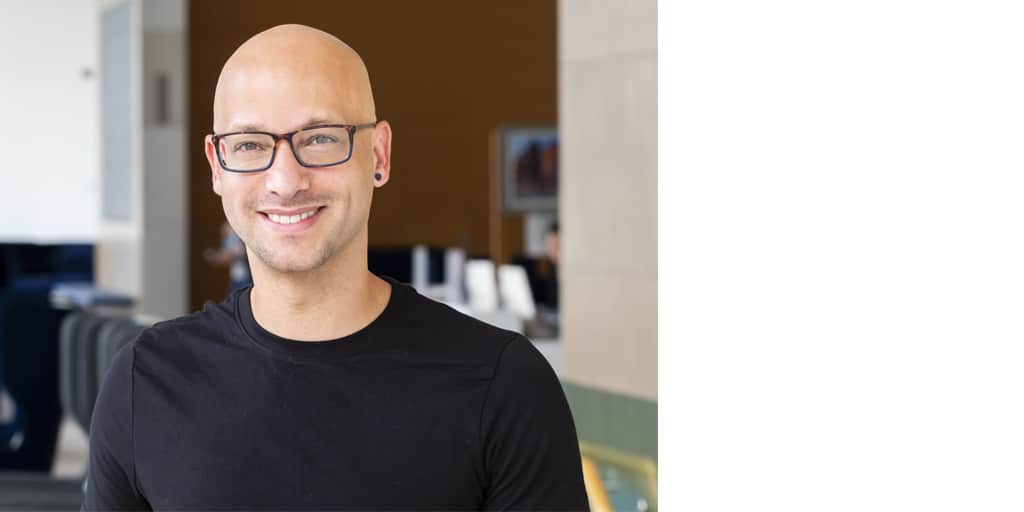 Tom Webster
Best British Jury 2019
Tom Webster, from Salford, Greater Manchester, has worked for the Co-op for the past 10 years and is an active steering group member of Co-op Respect – The Co-op's Voluntary LGBT Colleague Network.  He has a drive for equality and is very passionate about helping others, supporting LGBT+ communities and making a positive difference in people's lives. 
He has a huge interest in short films, particularly those that provide an insight into untold stories and window into the kaleidoscope of LGBT+ diversity. 
"I am overjoyed for a 3rd year running to represent Co-op Respect at IRIS, this year as a member of the jury for the Best British! 
Being part of the Iris family is a huge privilege and the work we have done together to educate and enrich the minds of many of our Members and Co-op Academy Students through the outreach has been incredible. Being able to engage and socialise with the film professionals at this unique queer celebration of life makes me so proud to be LGBT."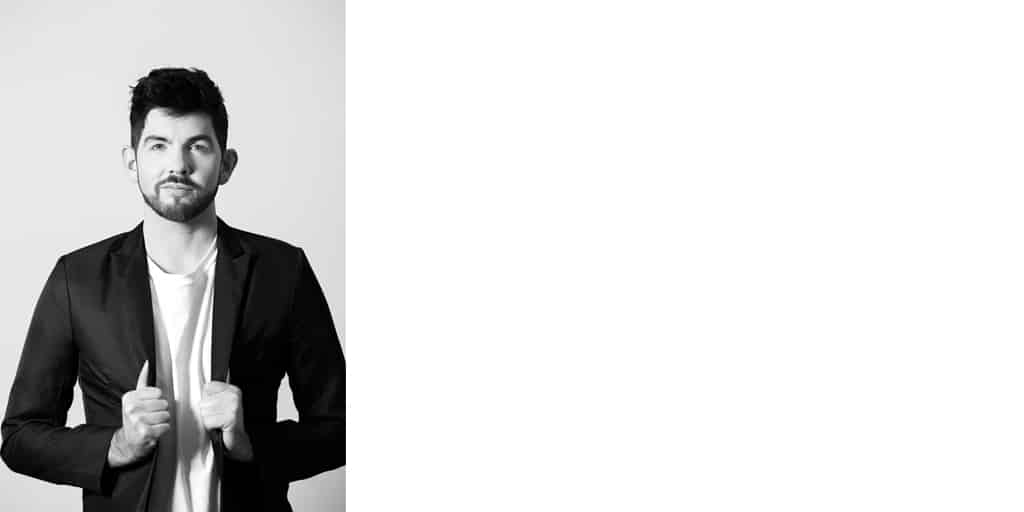 Scott McGlynn
Best British Jury 2019
Scott's podcast show has special guests talking all LGBTQ Plus, Coming out and fun story telling, He's had guests on such as Perez Hilton, Daniel Franzese (Actor : Mean Girls), Trey Pearson (Singer), David Yost (Actor : Power Rangers) over 80 episodes full of fun guests. He's also known for spreading the word of diversity in his modelling working with Topman, BoohooMan and Neutrogena being an open gay model and sharing his words in top publications such as Gay Star News, Metro and Huffington Post.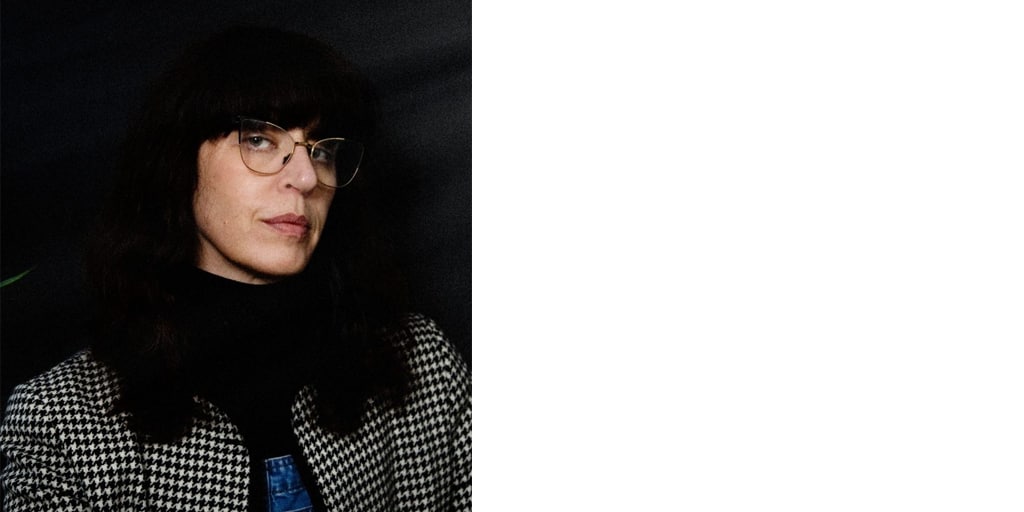 Claire Lawrie
Best British Jury 2019
Claire is a London based visual artist and Best British Winner at Iris 2018 with her documentary 'BEYOND: There's always a black issue dear.'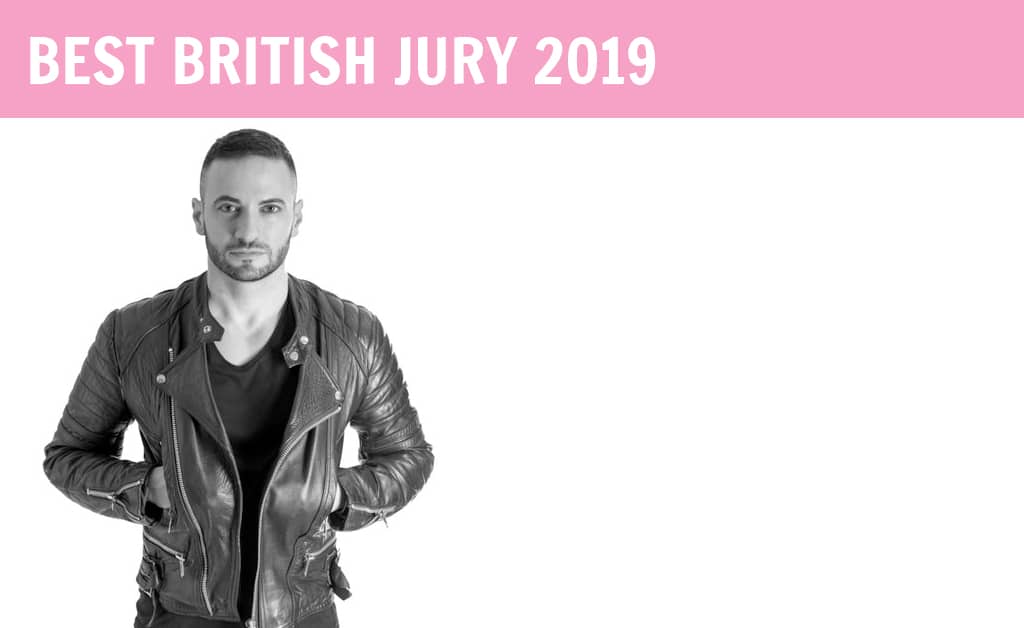 Cliff Joannou
Best British Jury Chair 2019
Cliff Joannou is Editor-in-Chief of Attitude, the world's biggest LGBTQ media brand. He has campaigned extensively for age appropriate LGBT-inclusive relationship and sex education in schools, and is a frequent contributor to Vice and i-D. His PR and marketing background includes working with Notting Hill Carnival, Sony Music and the ICA.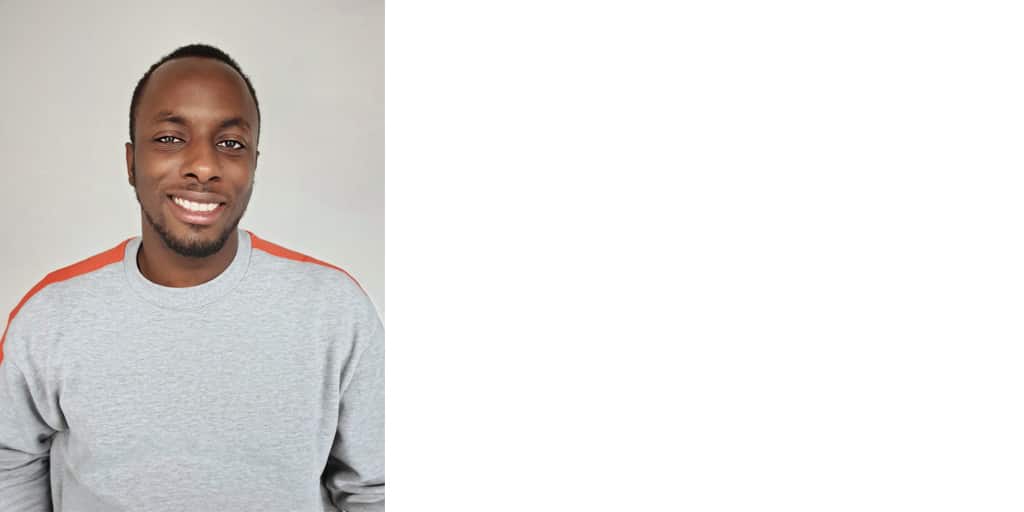 Rasheed Bailey
Best British Jury 2019
Rasheed Bailey is the founder of Outcome LGBT®, an exciting new multi-faceted media platform listing the best in LGBTQ+ entertainment worldwide. 
With over 8 years of experience in filmmaking, event management and now as a recruiter in a top ranking film school in London, Rasheed is now also actively working in the film festival circuit. He has been a programmer, jury member and a screener at film festivals such as Outfest, Frameline, Inside Out and Austin Film Festival.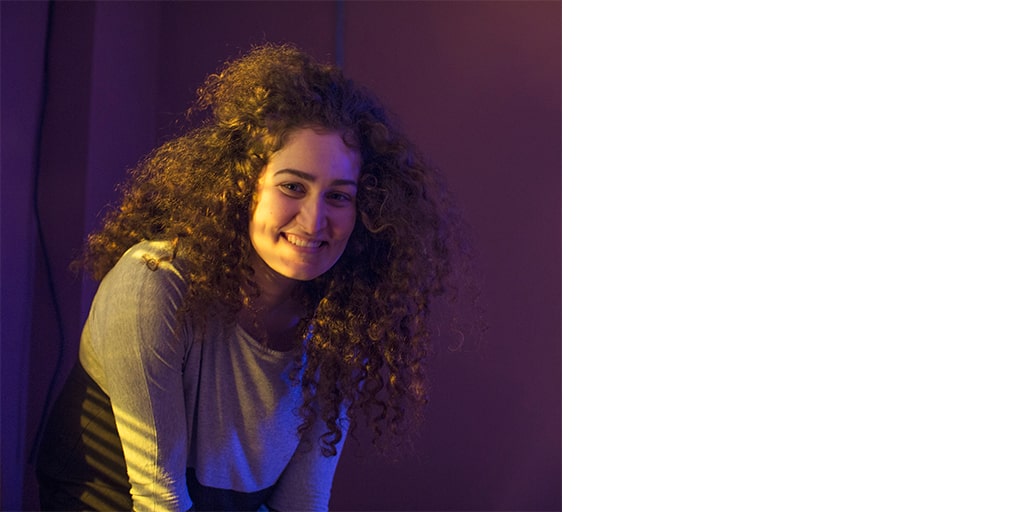 Lara Zeidan
Iris Prize Jury 2019
Lara Zeidan is a Lebanese/Canadian filmmaker based in London. After completing a BA in Graphic Design at the American University of Beirut, she enrolled at the London Film School, MA in Filmmaking course, where she developed her skills as a writer/director. Her graduation film "Three Centimetres" had its world premiere at the Berlinale 2018, where it won the 32nd Teddy Award for Best Short Film. Since then, it has been selected for more than 80 festivals over the world. She is currently completing her Iris Prize funded short film.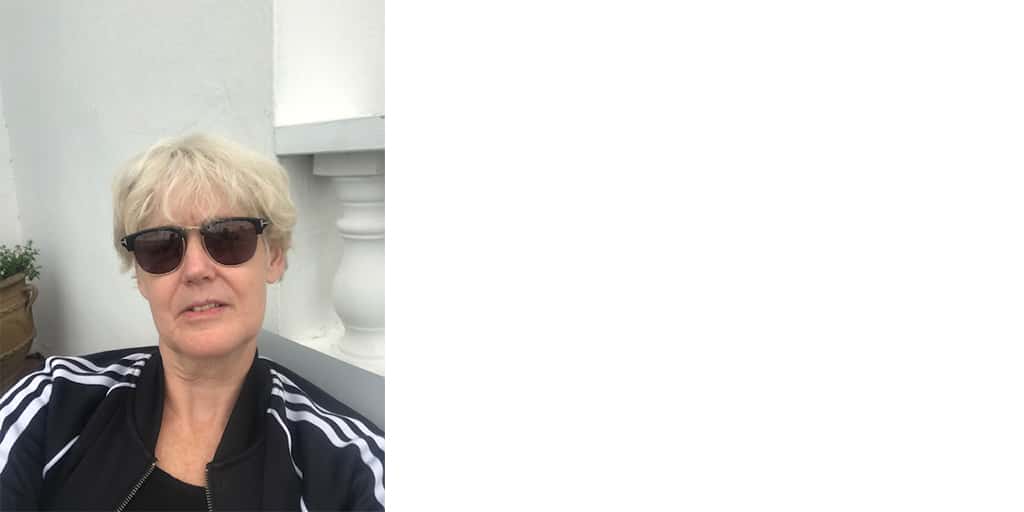 Pauline Williams
Iris Prize Jury 2019
Producer, writer and former co-director of Gaucho production company responsible for award winning feature films One Full Moon, Leaving Lenin, The Making of Maps and Bafta award winning TV drama series' Teulu (Family), Tair Chwaer (Three Sisters) & Profens.  Experienced producer of long running popular drama series and drama documentaries for S4C, BBC & C4. Mentor & producer on short film projects nurturing new directors & writers. Currently working as project manager on Off y Grid for Film Hub Wales & developing drama & film projects.  
Cynhyrchydd, awdur a chyn– gyfarwyddwr cwmni Gaucho a fu'n gyfrifol am y ffilmiau arobryn Un Nos Ola Leuad, Gadael Lenin,Y Mapiwr a chyfresi teledu poblogaidd ac arobryn Teulu, Tair Chwaer a Profens. Cynhyrchydd ac awdur Sombreros, Tipyn o Stad a Blodau yn ogystal â dramau-dogfen i S4C, BBC a C4.  Mentor a chynhyrchydd ar brosiectau ffilmiau byrion i hyrwyddo cyfarwyddwyr ac awduron newydd. Ar hyn o bryd yn reolwr prosiect Off y Grid i Film Hub Wales tra'n datblygu syniadau drama a ffilm.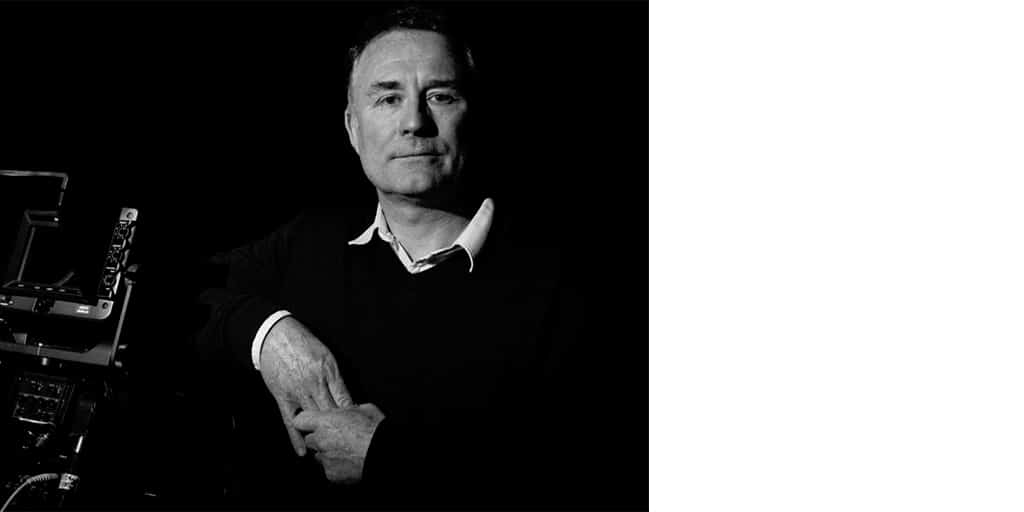 Tom Ware
Iris Prize Jury 2019
Tom Ware is a multi-awardwinning Executive Producer with over 25 years' experience of producing factual television, documentaries and drama for a wide range of UK and international broadcasters. As Head of Film & TV School Wales, he leads a team of up to 90 academic staff supervising more than 500 Undergraduate and Postgraduate students based at the University of South Wales in Cardiff.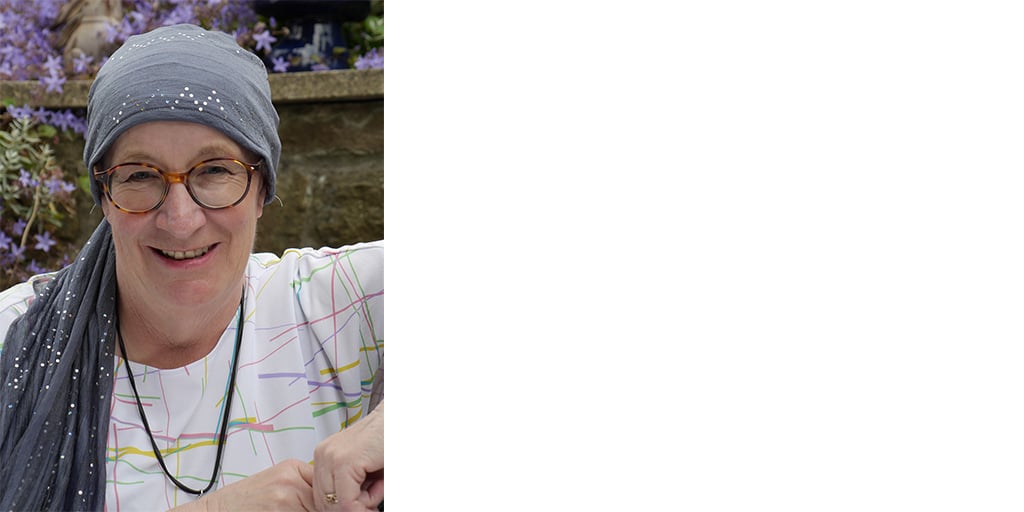 Helen Rowlands
Iris Prize Jury 2019
Sometimes writer, mostly now artist, retiring psychotherapist and always proud queer grandma, Helen was brought up in Cardiff & now lives in The Valleys with her wife, Jay. 
Her involvements in Wales' LGBTQ+ worlds have been wide ranging and long standing  from teenage employment in a local gay bar to being in the first cohort of Cardiff University's M.Sc. Econ in Women's Studies way back in the 1980's .  Much more recently, as a psychotherapist, trainer and artist, she is particularly proud of promoting affirmative, inclusive practices both here in Wales and internationally. 
An enthusiastic member of the Iris family for some years now, Helen is honoured and delighted to have been invited on to the International Jury for this truly prestigious festival. 
FOLLOW ME ON TWITTER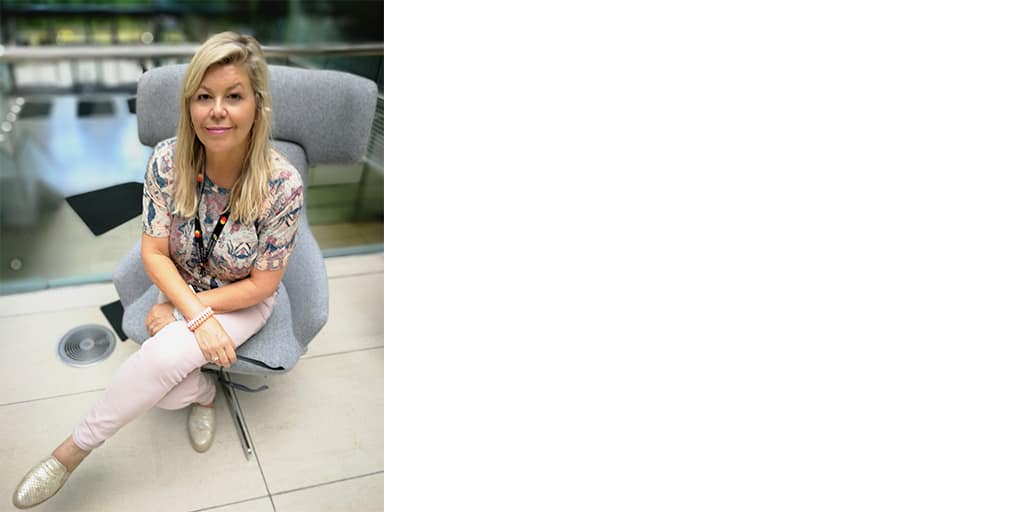 Jacquie Lawrence
Iris Prize Jury 2019
Creative Director – DIVA MEDIA GROUP/DIVA BOX OFFICE
Jacquie Lawrence is a television producer/writer/director and Commissioning Editor, firstly at Channel 4 where she was in charge of the Channel's LGBT content such as DYKE TV & QUEER STREET, both of which garnered millions of viewers. Other highlights during her tenure were the co-commissioned Oscar nominated documentary THE CELLUOLOID CLOSET, the innovative COMING OUT NIGHT campaign that provided social action programming for LGBT teenagers and a feature-length documentary, PARAGRAPH 175, which featured interviews with the last surviving homosexual prisoners of the Holocaust.
She co-funded and championed films such as THE HANGING GARDEN by Thom Fitzgerald and acquired, on behalf of Channel 4, early short films by Lisa Cholodenko, Kimberly Peirce and Jamie Babbit. From 2000-2003 Lawrence was Head of Development for WORLD OF WONDER PRODUCTIONS and was responsible for an eclectic range of documentaries, mainly lesbian themed such as LESBIANS BEHAVING BADLY, LESBIANS GO MAD ON LESBOS AND LESBIANS OLE.
In 2003, Lawrence took the role of Commissioning Editor for Documentaries at Sky One where she won Sky One's first BAFTA for commissioning ROSS KEMP ON GANGS and gained huge ratings with a film fronted by Julie Burchill called CHAVS.
DIFFERENT FOR GIRLS is Lawrence's first novel. It was an indie publishing smash hit and nominated for a Polari Prize and a Diva Literary Festival Prize.
In 2017, Lawrence adapted her first novel, DIFFERENT FOR GIRLS, as web series, directed by Campbell X and produced by Fizz Milton. It was screened, as a Special Presentation at BFI FLARE and distributed on the youtube where nearly ½ million viewers have watched it. The series has won several awards including Best Series at UK WebFest, International Online Festival and LFest. Actresses Rachel Shelley and Victoria Broom have both won awards for their performances in the series.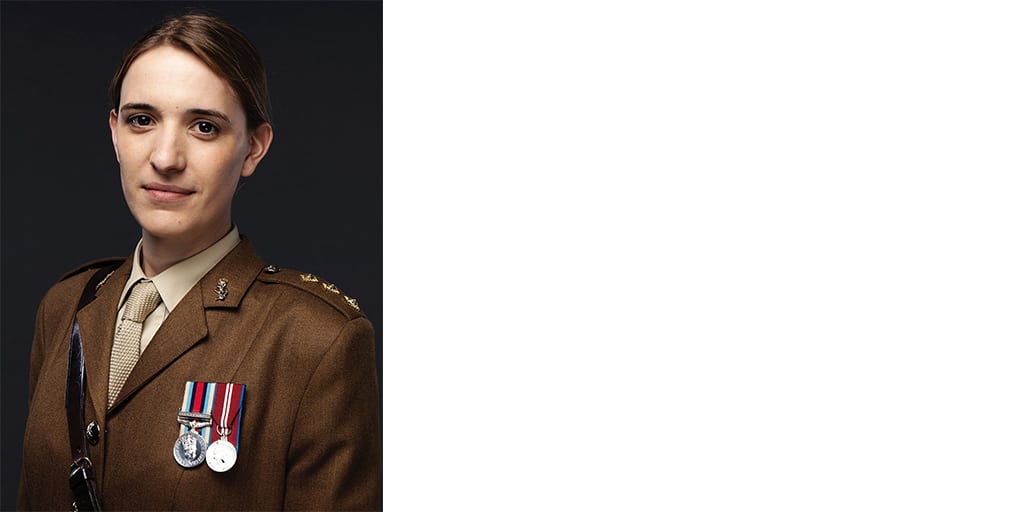 Hannah Graf MBE
Iris Prize Jury 2019
Hannah Graf MBE is a Captain in the British Army. She commissioned in 2010 and since that time has commanded soldiers across the world including in Germany, Canada, Kenya and Afghanistan. 
Hannah is also a transgender woman and her personal story of transition captured the imagination of the nation in 2015. A true advocate for equality, she used her public profile to promote a realistic portrayal of transgender individuals in the UK, becoming an inspiration to many. 
Outside the Army she acts as Patron for the charity Mermaids and is an ambassador for LGBT Sport in Wales. Her work in diversity has won her several accolades including an Cosmopolitan Woman of the Year and an honorary fellowship from Cardiff University. Hannah was also awarded an MBE in the 2019 Honours List. 
FOLLOW ME ON TWITTER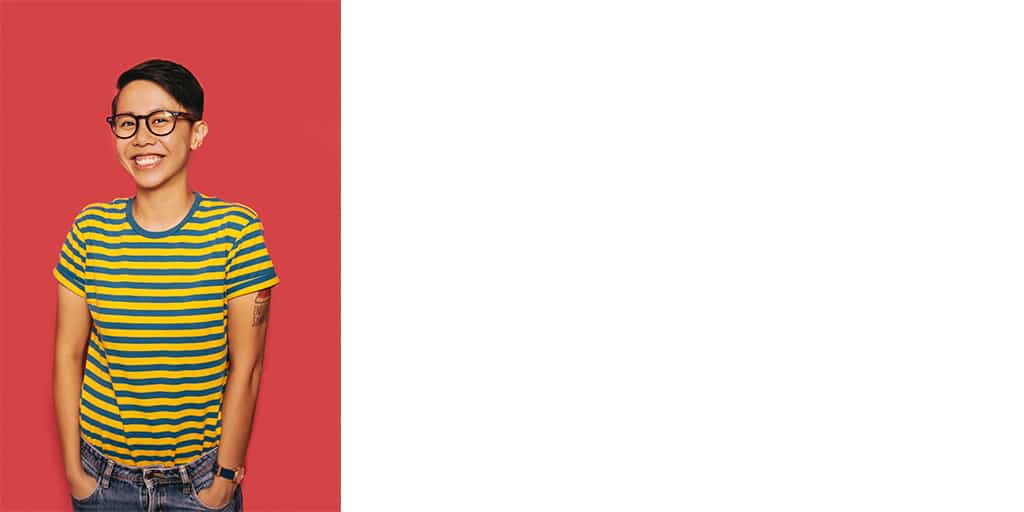 Mary Duong
Iris Prize Jury 2019
MARY DUONG is a Vietnamese-Australian filmmaker from Brisbane, focused on developing a strong creative voice and a subtle touch. She created, co-wrote, and co-produced LGBTQ drama web series, 'Two Weeks'. The series launched in November 2018 and has had over one million views on YouTube.  
In 2019, she was selected as one of the Screen Producers Australia (SPA) Ones to Watch. She also worked as a Digital Content Producer with Ludo Studio on 'The Strange Chores' as part of Screen Australia's Gender Matters Attachment initiative.  
Mary is driven to tell stories that she waited to hear when she was younger. 
Jenna Dufton
Iris Prize Jury 2019
Jenna Dufton is the Programming Manager at Inside Out and the Director of Programming at OUTeast, Atlantic Canada's queer film festival, which she co-founded in 2011. She has programmed for the Atlantic Film Festival, Viewfinders Film Festival for Youth, and WIFT-Atlantic's Women Making Waves conference. She has held her position at Inside Out, as senior programming staff for the Toronto and Ottawa LGBT Film Festivals, since 2015.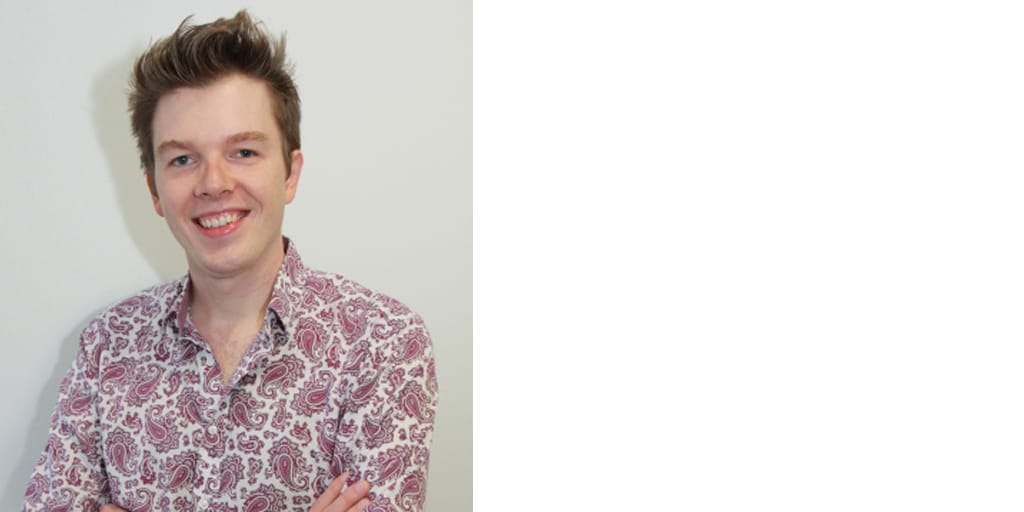 Carwyn Balch
Iris Prize Jury 2019
A long-time Friend of Iris, Carwyn is a serial entrepeneur, having co-founded several technology companies.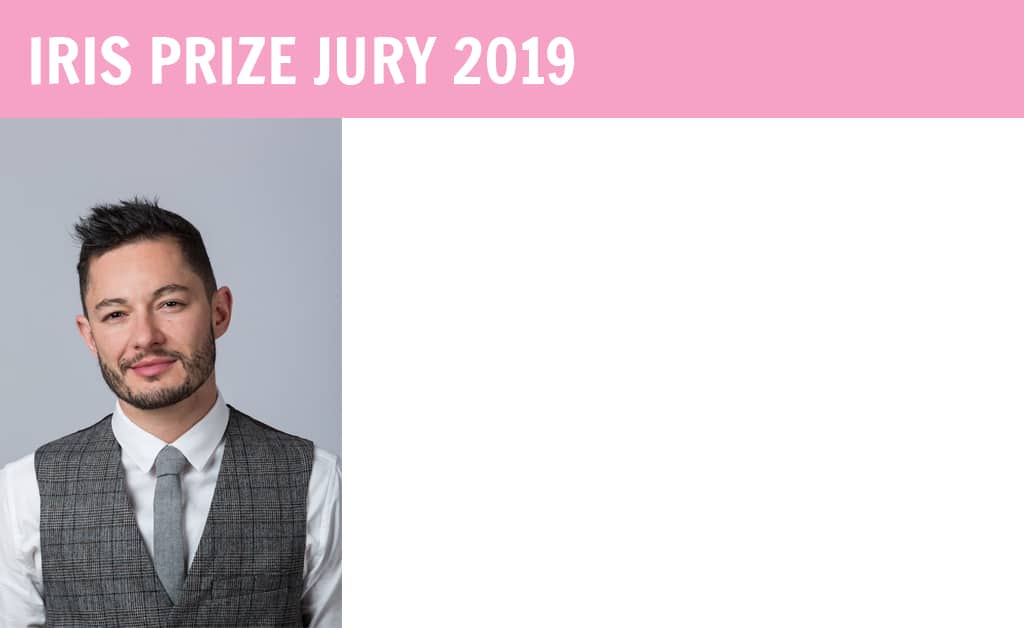 Jake Graf
Iris Prize Jury Chair 2019
Jake Graf is an award winning director, writer and actor based in London known for his roles in 'The Danish Girl' and 'Colette', and for viral hit 'Headspace'. 
Transitioning in 2008, and after a lifetime of searching for positive representations of trans people onscreen, Jake wrote, directed and starred in first film 'XWHY'. The film launched Jake onto the international film festival circuit and garnered  critical praise. He followed up with festival favourites 'Brace','Chance', 'Dawn' and 'Dusk' and quickly became known as one of the most prolific and visible trans male directors internationally. Jake's first feature film 'Lavender' is currently in development with MisFits Entertainment ('Alleycats'/'McQueen'). 
Jake speaks internationally on trans issues, particularly in relation to film and media. In 2015 he was invited to the first trans specific event at The White House, and the following year was invited to present in Speaker's House, London. In July 2017, his short film about legislative change was launched in The Houses of Parliament.
Jake was listed in OUT Magazine's OUT100 List, The Independent's Rainbow List and The Guardian's Pride Power List. He is a patron of the Mermaids Charity, The Albert Kennedy Trust and the Ditch The Label anti-bullying project, and an ambassador and judge for the British LGBT Awards and The National Diversity Awards.
FOLLOW ME ON TWITTER