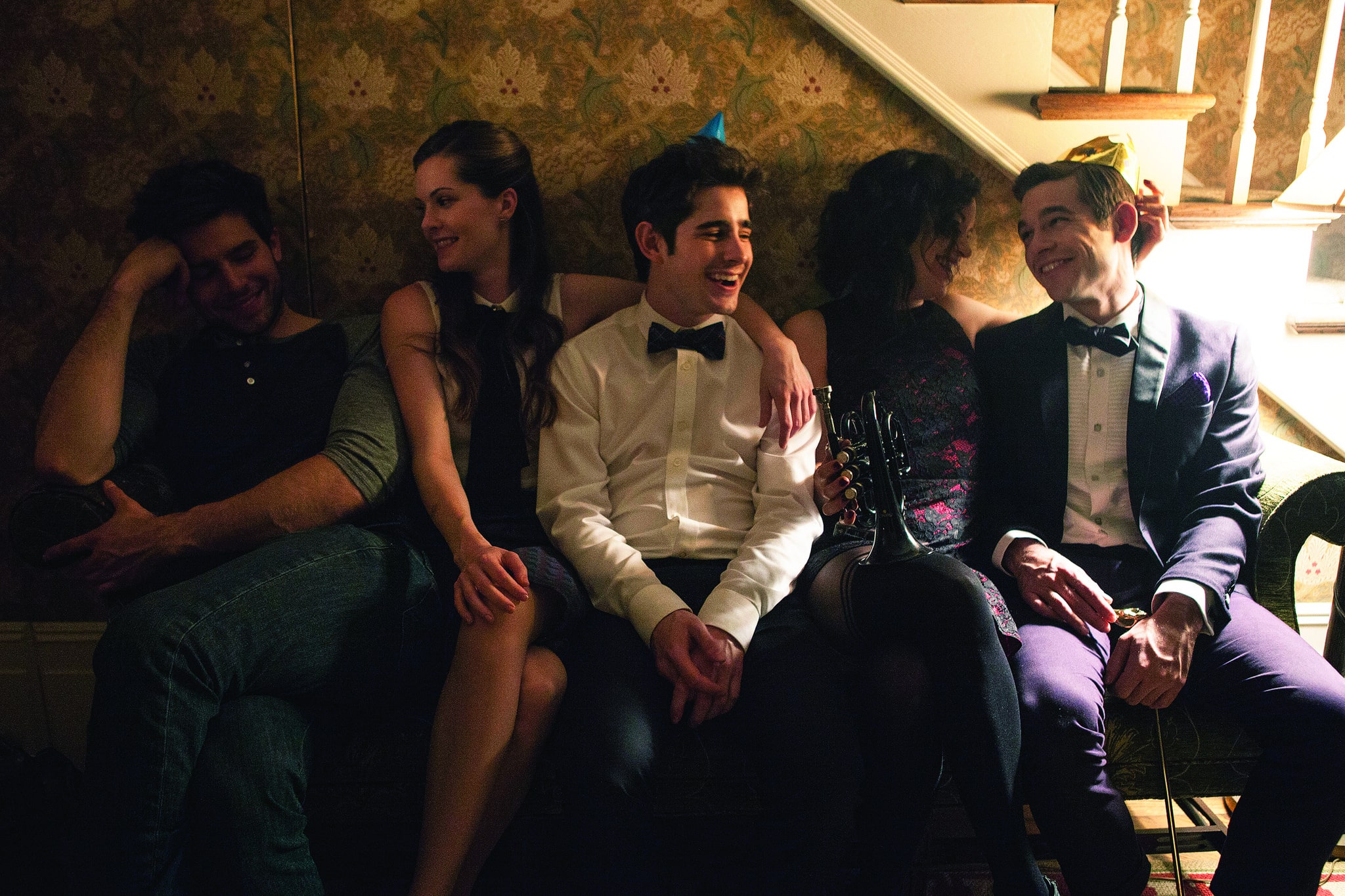 11th October 2015
Day 4
In which the Iris Blogger dusts off his crystal ball and tries to predict this year's winner...
If this year's festival slogan is 'Watch films, party nightly, repeat', I think I'd quite like next year's to be 'Watch films, get home at a respectable hour and remember everything that happened the night before'. Another evening when I intended to sneak off after watching my last film of the day ended with me spotting a table full of wine in Cineworld's Bafta Bar – the aftermath of Stonewall's drinks reception – before ending up in a nightclub, and now my knees hurt from dancing and my soul hurts with shame.
Day 4 (the penultimate day) of Iris 2015 started at Chapter Arts, where we saw not one, not two, but three programmes of short films. It's become something of an Iris tradition that this last batch of programmes is the one that shakes up any cosy assumptions the international jury may have had about a winner, and this year was no exception.
A personal highlight from programme 1 was Danny Yourd's Elgin Park, about artist Michael Paul Smith and his exquisite recreations of 1950s America. This film showed exactly how much you can achieve in a documentary short, delivering a beautifully textured character in just ten minutes. Programme 2 included The Little Deputy, the fourth short film by Canadian writer-director Trevor Anderson to show at Iris. The switch from gritty, 1980s home movie to widescreen Western is incredible, and the pay-off touching and funny at the same time.
In the seventh and final programme there were two films in particular that may have given the jury an unenviable task come decision time. Omar Zuniga Hidalgo's San Cristobal was a beautifully shot tale of thwarted love in a remote Chilean fishing town, while Ondrej Hudecek's Peacock was precisely the kind of film you need after spending much of the week watching movies; lively, eccentric and very darkly funny.
The second and final programme of British shorts gave us local boy Jay Bedwani's latest documentary, Quixotic Player, about American university professor Barry David Horowitz, in the days building up to his retirement, and another chance to see Dean Loxton's excellent film Dániel (which is also on the shortlist for the Iris Prize itself).
(Side note: It's one of the oddities of Iris that each year ends up with accidental themes and motifs. 2015's have included lesbian skinny dipping (two shorts and a feature), the off-stage lives of drag artists (at least two shorts), and rugby (a feature and short). If you spotted any other recurring subjects etc, please feel free to add them in the comments below!)
In the evening, I saw my last feature of this year's festival, Joey Kuhn's brilliant Those People, a Brideshead-infused take on NYC's bright (but troubled) young things. Then, as I was making my way out of the auditorium, I spotted that table of wine and, well… that's where the evening begins to get a little misty.
While all this was going on, the various juries of Iris were gathered to make their decision, and the winners of the Iris Prize, Best British Short, Best Feature, Best Actor and Best Actress have all now been chosen. Though I've been very wrong in previous years (having not even mentioned the winning film in this blog on one or two occasions), I'm fairly confident the international jury will pick one of the following: Hole, Vessels or Peacock, and if I had to put money on any of those, it would be Vessels.
Now there's just enough time to make myself semi-presentable before this afternoon's awards show, where we'll be joined once again by the delightful Amy Lamé. See you on the other side, folks!