Best British 2021
These films all consist of beautiful representation of queer characters with different struggles and experiences on journeys of self-discovery. Make sure to catch them and the other fantastic films nominated streaming on
Channel 4
or available on
All 4
.
---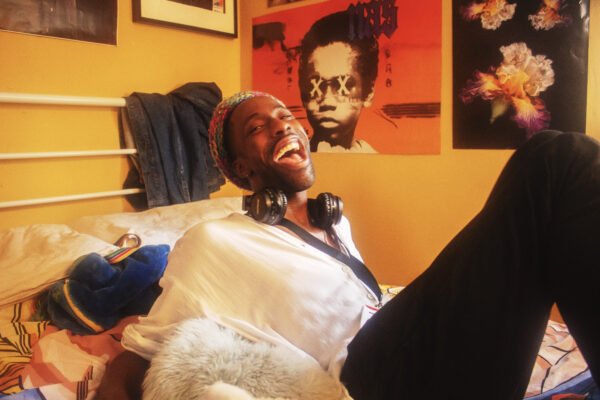 Acrimonious
Acrimonious
centres around a 28-year-old man, living at home again after his marriage fell apart. It navigates his desire to wallow, his frustration at going backwards and his disconnect with the people he grew up with alongside the joy that comes from being around them. With flashbacks of his life with his husband, it flits between warm happy moments and sad empty ones, showing us the reality of heartbreak.
---

Split Sole
Set in an environment rife with casual homophobia,
Split Sole
explores two men who meet to dance, starting with casual moves and transitioning into a beautiful dance sequence. The deliberate physicality of the characters reflect a desire to touch and love constrained, creating a striking and poignant moment.
---
Baba
The winner of both Best British and the Iris Prize,
Baba
is an extremely emotional and compelling film about a young man in Libya, who dreams of moving to the UK where he can live openly. He struggles with leaving his friends, and especially his family, with a heart-breaking scene between him and his father as he goes to get his passport. A very deserving winner,
Baba
is a truly exceptional film.
---
Inertia
In
Inertia,
we see a teacher through the eyes of her student who idolises her. After losing her wife, she goes through intense grief which her student struggles to help her with. Whilst we see the tragic effects of loss, we also see community coming together to support her, especially at the end of the film in a powerful scene.
---
Birthday Boy
The protagonist is a young trans boy in a girls school who is bullied by a group of girls and turns to online gaming in search of a community. There are moments of struggle with gender dysphoria and physical violence which leave him beaten down. However, the
film
culminates in a heart-warming moment of friendship.
---
From A to Q
This
film
focuses on a young woman who is exploring and struggling with her developing feelings for her best friend. Her journey of self-discovery is represented through her dreams and she finds it difficult to come to terms with her desire and herself. We reach an emotional resolution where she talks to her friend and we see a beautifully honest vulnerable conversation.
---
S.A.M.
S.A.M.
features two young men, both named Sam, one of whom feels overprotected by their parents and the other, abandoned. We follow them and their relationship as they meet at a set of swings and become close. The film closes on New Year's Eve as they share their feelings for each other in a sweetly shy moment.
---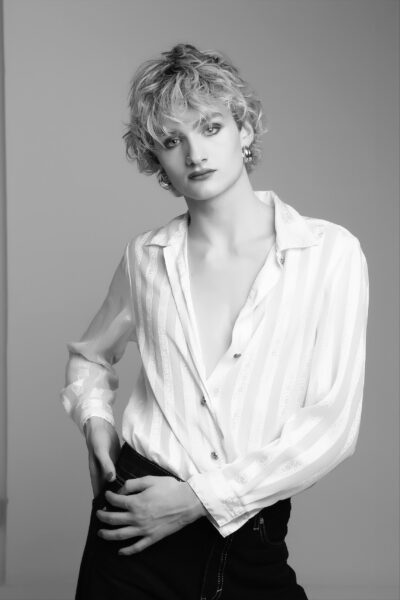 Dominic is a second year Media, Journalism and Culture student at Cardiff University who interned with Iris over the 2021 festival and couldn't stay away. He's passionate about queer film, writing and most of all, Iris!