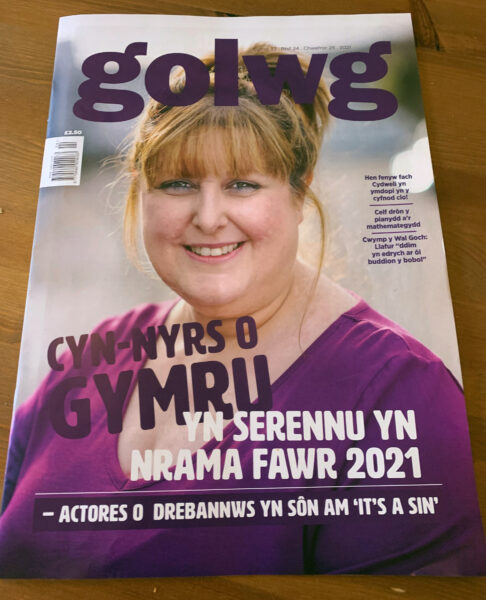 Recently, Festival director Berwyn Rowlands appeared in weekly Welsh language magazine
Golwg
, sharing some of the books that have been most influential in his life. The selection includes some of Wales' most influential film and LGBT+ books. The piece has been translated into English by Lynne Reynolds and can be read below.
---
THE BOOKS IN MY LIFE
The book I am currently reading
Wales: The First & Final Colony

by Adam Price
I have a huge respect for Adam Price, who is one of the most important politicians in Wales, as well as close friend of many years. This volume confirms why so many people respect him, and he has written many, many speeches!
The book that changed my life
Pedolau Dros y Crud

by Aled Islwyn
Aled Islwyn and I are now good friends, but when I had the opportunity to read this book for the first time, I didn't even have any gay friends! I remember explaining to Aled how much reading this book had changed my life, almost overnight. The book confirmed that it was possible to be a Welsh-speaking Welshman and a gay man. Even today I don't think that Aled realises how many gay people like me enjoyed Pedolau and found the confidence to exist.
The book that influenced me most
A Boy's Own Story

by Edmund White
For four years between 1986 and 1989 I took advantage of the Gay Times Book Club. Every two months a pack of books arrived by post in a large brown envelope. This book by Edmund White undoubtedly had a huge influence on me. There was something quite ordinary about the main character and even though he lived in a foreign land and experienced what I at the time could only imagine, like falling in love, the whole thing was extremely relevant and familiar. I owned the story or maybe the tone of the story as a whole - and I was certainly walking the streets of Aberystwyth as a more confident young man!
The book that collects dust
The Bible
The book I would have liked to have read but never did
Pedolau Dros y Crud 2

by Aled Islwyn
Unfortunately Aled Islwyn has not written the book that follows the life of our young, unemployed hero, after we left him at the end of the first volume. In 2018 Aled suggested during a Q&A with Kate Crocket during a session at Mas ar y Maes at the National Eisteddfod in Cardiff that he was interested to find out what happened next? I'm willing to wait ...
The book I turn to in a dilemma
How to be a Domestic Goddess

by Nigella Lawson
I enjoy cooking almost as much as I enjoy eating. BUT I'm not very confident with baking and cakes in particular. So I've used this book very often, and more regularly over the last year, so much so that the cover and a few pages have been covered in Victoria Sponge ingredients!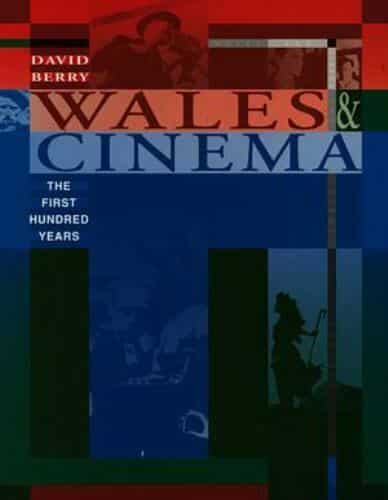 The book that always raises a smile
Wales & Cinema

by Dave Berry
I remember landing in LA and seeing that I had over 50 messages. The first I heard was a journalist asking for a comment on the news that Dave Berry had died. The news wasn't a huge shock, Dave's health was always a concern to us all. But that day Wales felt far away. One of the first things I did when I got home was to look for Dave's book. For close friends it remains a miracle that he had honoured the nation with such a treasure - the man with the carrier bags who lived and loved at Chapter could hardly look after himself let alone anything else. But with a smile and a happy heart I realize that Dave Berry will live forever because of his stubbornness and love of film and Wales.
The book I would give as a gift
Eleven

by David Llewellyn
I really like reading the work of writers I know. Much like watching films by directors you consider to be friends. The suggestion that you can find out more by reading the book because of the relationship is interesting! It was the first book I had read about 9/11 - and while all the memories of the tragedy in New York remain painfully familiar, Dave's book, which tells the story of the day by e-mail, is a miracle. Although the text is difficult, I want more people to have the experience of reading my dear friend's work.
My guilty (reading) pleasure
A secret that will remain a secret!
What kind of book would you like to write?
A book that could easily be adapted into a film to make lots of money!! THE AUTHOR Berwyn Rowlands A film fan from an early age Berwyn was producing "movies" using his 8mm camera and projecting films for friends in his parent's front room from the age of 9. Berwyn has produced films for cinema and TV content in Welsh and English which has been broadcast on BBC, ITV and S4C including Llety Piod (UK) a 90 min TV Movie starring Bill Nighy. He organized his first public film festival in Aberystwyth, Wales in 1989 which became known as the Welsh International Film Festival and included a weekend celebration of LGBT film. In 1997 aged 31 Berwyn was appointed as the first Chief Executive of Sgrîn: The Media Agency for Wales. In this role, Berwyn led the establishment of Wales' National Film and Sound Archive and secured the co-operation of all 22 local authorities to see a unified all-Wales location service - The Wales Screen Commission - established in 2002. In 2006 he established the Iris Prize - the world's largest LGBT short film prize at £30,000. The Cardiff based event has featured in the top 50 film festivals in the world by Movie Maker Magazine for four years. In 2020 the festival went online and secured an audience of 83,530 (10,000 in 2019). He is regularly asked to talk about LGBT issues on TV and radio.
---