There are picture descriptions for those with a visual impairment at the end of this post.
IRIS BLOGGER:
Where did the idea for 
Wonder
come from? Was it always going to be a short film?
GABRIEL FURMAN:
 I was on vacation in Ireland with my girlfriend (she was also art department on the film) and we pulled into a gas station. I saw a man walk out of the convenience store holding the hand of his son, who looked no more than nine years old. The young boy was wearing a Wonder Woman costume. It was the middle of February, so this had nothing to do with trick-or-treating. I was frozen. Tears began to roll down my face. My girlfriend asked me what's wrong and I said, "Look, that man doesn't give a shit about what anyone thinks. That's a real father". I grew up in the projects of Queens, NY, in the 80's and 90's, where being a man meant you had to put a mask on as thick as cement to survive. I didn't grow up with a father, and what I saw that day was unconditional love right before my eyes.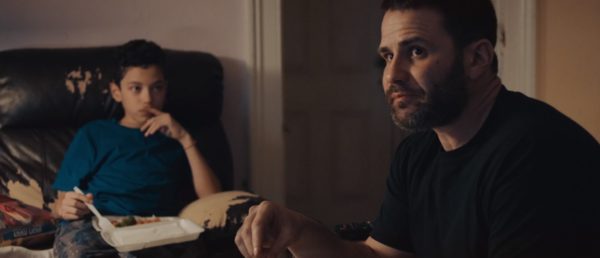 JAVIER MOLINA:
Wonder
was always meant to be a short to use as a proof of concept for a series. That's why it ends the way it does. This is just the beginning of Sammy and Frank's journey.
IB:
How hard was it finding someone who could play Sammy with so much conviction? It's quite a complex, nuanced role for a young actor.
JM:
It was extremely difficult to find Sammy because we knew we needed to find an actor who had the sensitivity necessary to bring a deeper connection and understanding to the complexity of the issues. He/She/They would have to tap into the kind of courage it takes to challenge your upbringing and be your authentic self, even though everything around you tells you to conform. We had a couple of casting calls. But magic happened, Gabriel found Sammy.
GF:
I DJ and MC at Bar and Bat Mitzvahs on the weekends here in New York. I was MCing this party and this kid started breakdancing. I used to be a professional breakdancer and I made a joke on the microphone, "That's my son." After I said it, the hair on my neck stood up. After all, I was playing the father and needed the chemistry to be right. It turned out that Benji, who plays Sammy, was also applying to performing arts high schools and wanted to be an actor. I pulled him to the side and was like, "Yo, I know this is gonna sound mad creepy but we are casting a film. Give your mom my email." She emailed me and we brought Benji in.
JM:
I'm old school when it comes to casting actors. We are members of The Actors Studio here in NYC, and I like to talk to my actors when they come in to audition, much like Kazan used to do. Benji opened up to us. He also has two transgender cousins and knows the bravery it takes to be your authentic self.
GF:
Javier won't say this himself but the nuance that you see going on in Sammy's eyes is really a testament to the director he is. Before every take Javier would really gently make sure Benji understood to have "real thoughts" and go for what Sammy really wanted by also reassuring him that he is "enough". It was beautiful to watch him work with him.
IB:
As well as being shortlisted for the Iris Prize, Wonder is also up for this year's Youth Jury prize, which is voted for by an audience of local school pupils and young adults. Is this the first time it'll be seen by an audience around the same age as Sammy? And did you have a younger audience in mind when you were developing the film?
GF:
We are so honored to be up for this prize. We have had people Sammy's age see the film but not like this. This would be the first time to have a majority of young adults watching
Wonder
. We did have a younger audience in mind when we were developing the film but only in terms of wanting to represent them factually. There is a lot of profanity in the film but that's because it's the truth. It's how these kids live and breathe. We wanted to shine a light on all aspects of the streets they come from and how they interact.
JM:
Yeah, we definitely had a young audience in mind when creating
Wonder
. We wanted to make sure that kids everywhere knew that it was OK to ask questions or to wonder about who they really are. That no matter what, they are perfect, powerful and beautiful. We wanted them to understand that it's OK to be their true selves and that we were working to create a place where they were free to be who they choose to be, the way they see it, free from our rules, judgments, or outdated beliefs. But at the same time we had the adults from underprivileged communities in mind when creating wonder. We wanted them to understand that their kids were important, powerful, special, and beautiful regardless of how they choose to identify with themselves and live life. We also understood that a big problem in our communities is a lack of information, Or a misunderstanding of what's really going on in the LGBTQIA community. We're hoping that 
Wonder
the series becomes a kind of informational resource for parents of children who are in question or wondering where they fit within the traditional gender system. We also couldn't help but question what would happen to our children if they were free to be their authentic and beautiful selves.There are stories made for the queer community and the non-queer community. We hope 
Wonder
can bridge that gap.
GB:
We also want to let people know that we are very grateful to our consultants Pooya Mohseni and
The Gender & Family Project
for opening up their arms to us and helping us learn.
IB:
I've already asked a similar question of another shortlisted filmmaker, but
Wonder
feels like a very 'New York' film. I can think of few other places where kids from blue collar families would cross paths with this fabulous figure sashaying across the street. Do you see it as part of the film's identity?
JM:
Absolutely! I was raised in Passaic, New Jersey and Gabriel in Queens. We both come from similar hoods. New York is a major character in the life blood of 
Wonder.
The language, the music, the conditioning of the streets and all that go into forming these belief systems. I always feel that when you have specifics like "New York" culture it will speak to the universality of this parent-child situation. The truth is, there are hoods all over the world. All over the world are blue collar people trying to survive and are conditioned with a set of belief systems that are outdated.
IB:
What would you like the audience - young, old and everything in between - to take away from the film?
GF:
 I would like them to start a conversation with themselves. If we can question our belief systems then we have room to grow. It's okay to be ignorant but it's not okay to stay that way.
JM:
 The times of "women belong in the kitchen" and "men don't cry" are over. It's outdated. I would like people to start allowing our kids to fully be supported in discovering their authentic selves as apposed to being told who they have to be.
IB:
And one last bonus question, which I'm asking purely for myself. There's a shot in the film where Sammy's father, Frank, gazes into an open fridge, and it reminds me of a photograph by Philip-Lorca diCorsia, titled
Mario, NY 1978. 
Is this a direct homage or just a coincidence?
GF:
Ha-ha!
Wow!
What a compliment! No. We had absolutely no intention on doing this. In fact I have never seen this picture before. diCorsia is a brilliant artist, though, and what this tells us is that we have tapped into the universal consciousness of creativity. We are all in this together. It's humbling and it's beautiful!
In addition to featuring in Programme 10 of our international short films, Wonder will also be shown to school pupils from Cardiff and elsewhere as part of Education Day at this year's Iris Prize LGBT+ Film Festival.
Buy tickets for Programme 10 / Buy festival passes
  @wondertheshort | @gabrielfurman |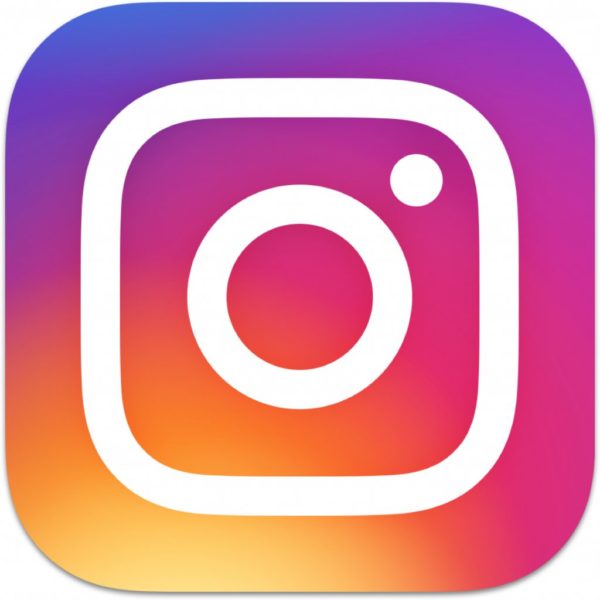 @therealtalkfilms
|
@everydayisamondayproductions
Picture Descriptions
Sammy and his father, Frank, are watching television and eating. Sammy is on a sofa and Frank in an armchair. Sammy, who is wearing a blue t-shirt, is eating from a polystyrene takeout tray. He is looking intensely at Frank, whose eyes are on the television.
A close up of Sammy, wearing a hood, smiling at the person he and his friends have encountered in the street.
Sammy's three friends discuss their Halloween costumes in the street. One friend, a boy who is Puerto Rican, is talking to the other two, a boy and a girl who are both black. They look puzzled as he tells them he is going trick or treating as Barack Obama.
A statuesque trans woman sashays across a New York street in a sequined red top, gold scarf, makeup and wig.
Two pictures together - one is by the photographer Philip-Lorca diCorsia and shows a man gazing into a fridge at night, illuminated by the light from inside it. The second shows a very similar shot from the film 'Wonder' in which Frank, played by Gabriel Furman, gazes into his fridge. The composition is near-identical, but as Gabriel Furman says in the interview, this is only a coincidence.