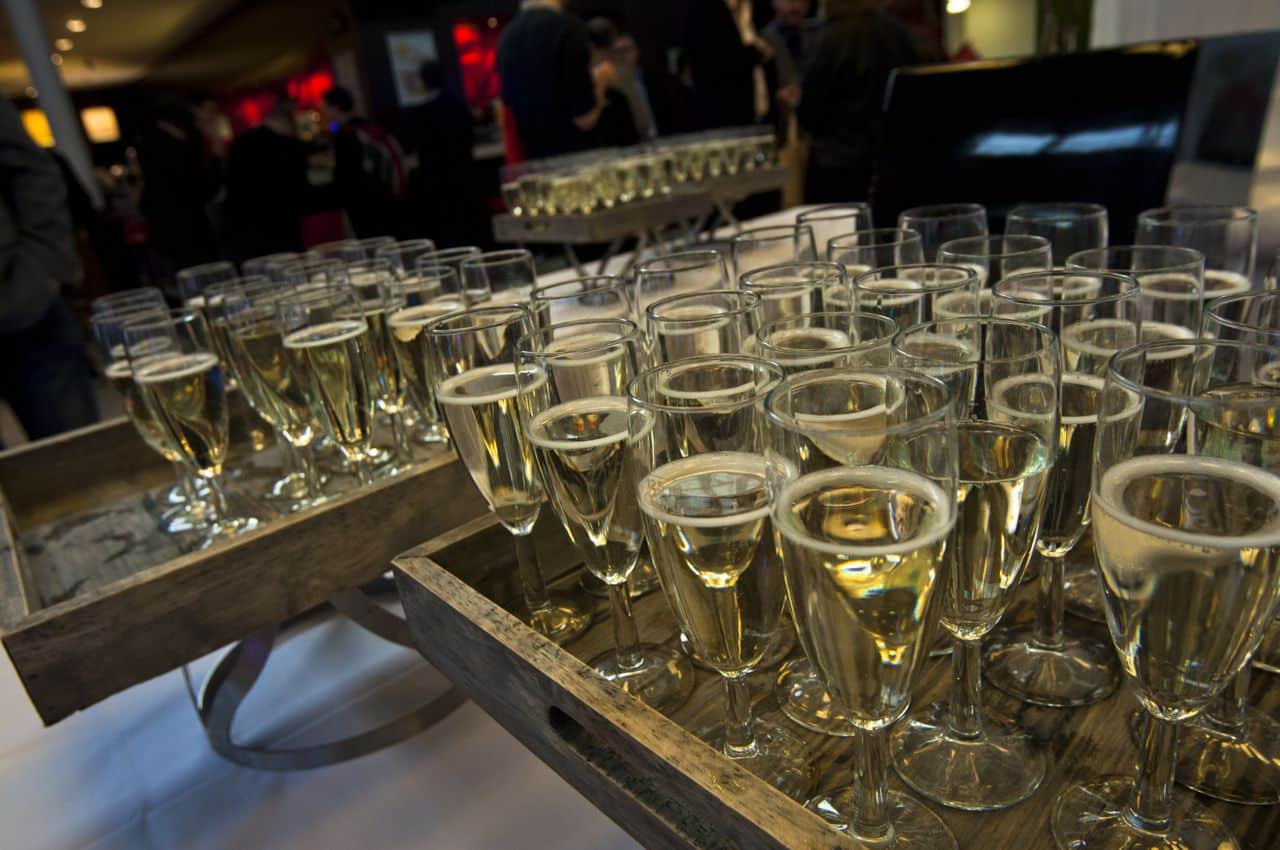 9th October 2019
IRIS LIVE!
The 13th Iris Prize LGBT+ Film Festival began with a live television experience like no other, and the Iris Blogger was there to witness it all.
You might think that after 13 years the Iris Blogger would have learned to treat the festival as a marathon, not a sprint. But here we are on Day 2 and there isn't enough caffeine and Alka Seltzer in the world to turn him into a functioning human being.
Iris 2019 kicked off in style with Iris Live!, a magazine-style show broadcast "live" from the heart of Cardiff and presented by Welsh TV legend Angharad Mair and drag superstar Jolene Dover. Over the course of two hours we were treated to a selection of short films, including I Feel Love, made by the pupils at Tonyrefail Community School, Listen by Iris alumnus and 2019 Jury Chair Jake Graf, and Go Home Polish by Cardiff director Ian Smith.
From there we headed off to the all-new Iris Club, our pop-up nightspot, where there were drinks. Lots of drinks. Lots… and lots… of drinks.
Of course, Iris isn't just about the drinks (though longtime readers of this blog would be forgiven for thinking otherwise). It's also about making friends, and the Iris Blogger was very pleased to see a lot of new faces at the opening night party, even if it did make him feel a bit like everyone's dad. Yes, work on a film festival for long enough and you go from being the "Young Turk" to "Village Elder", which only makes the Iris Blogger's present hangover all the less forgiveable.
Day 2 is when the festival proper begins, with the first three programmes of international shorts, the European premiere of Changing the Game, and an industry talk on Acting. There's also a chance to see the 1993 film Leaving Lenin, plus a Q&A with its producer Pauline Williams.
But first things first. Having successfully transformed himself from slithering wreck to valued, competent team member, the Iris Blogger must take one of our shortlisted filmmakers to the BBC for a radio interview. Let's do this.