Bobbie Nugent was part of the butch and femme scene in Melbourne and Sydney during the 50s and 60s. Over this time, Bobbie travelled throughout Asia performing as the World's Strongest Woman before returning to Australia in the 70s to begin transitioning. A Big Life is a story of lesbians, gangsters, sex workers, travelling sideshows and early Australian transgender history.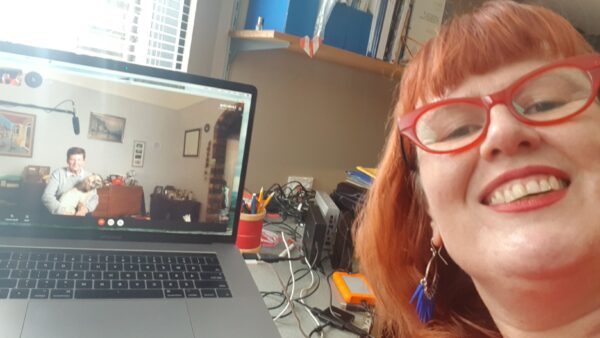 Since graduating from RMIT, award winning filmmaker, Anna Brownfield, has gained extensive media attention for the originality of her work. Her first feature film The Money Shot closed the 2005 Melbourne Underground Film Festival (MUFF) and won Best Director, Screenplay, and Male Lead. Her second feature, The Band screened at Cannes Film Market (France), opened the Berlin Porn Film Festival (German, 2009), sold to numerous territories and won "Hottest Feature" at the Feminist Porn Awards 2010 in Canada.
Making it Handmade!, her first documentary, premiered at Melbourne International Film Festival 2010, and premiere on ABC2 and iView in 2011.
Her third feature, The Bedroom opened the Berlin Porn Film Festival, 2016 and has screened at festivals in Switzerland, Italy, USA, and Brazil. Anna won Best Director at the Toronto International Porn awards and SuzyForever award for Direction at Pop Porn Film Festival, Brazil.
Her documentary, Wicked Women screened on ABC iView. Funded by ABC, Screen Australia and Film Victoria, it screened at MQFF, queer film festival in France, Italy, Germany, Greece, Switzerland and BFI Flare London.
Recently, she completed her third documentary "A Big Life", that won the Pitch Pleeze competition at Melbourne Queer Film Festival in 2020. With principal funding from Screen Australia, it premiered at closing night of Melbourne Queer Film Festival in March 2021.