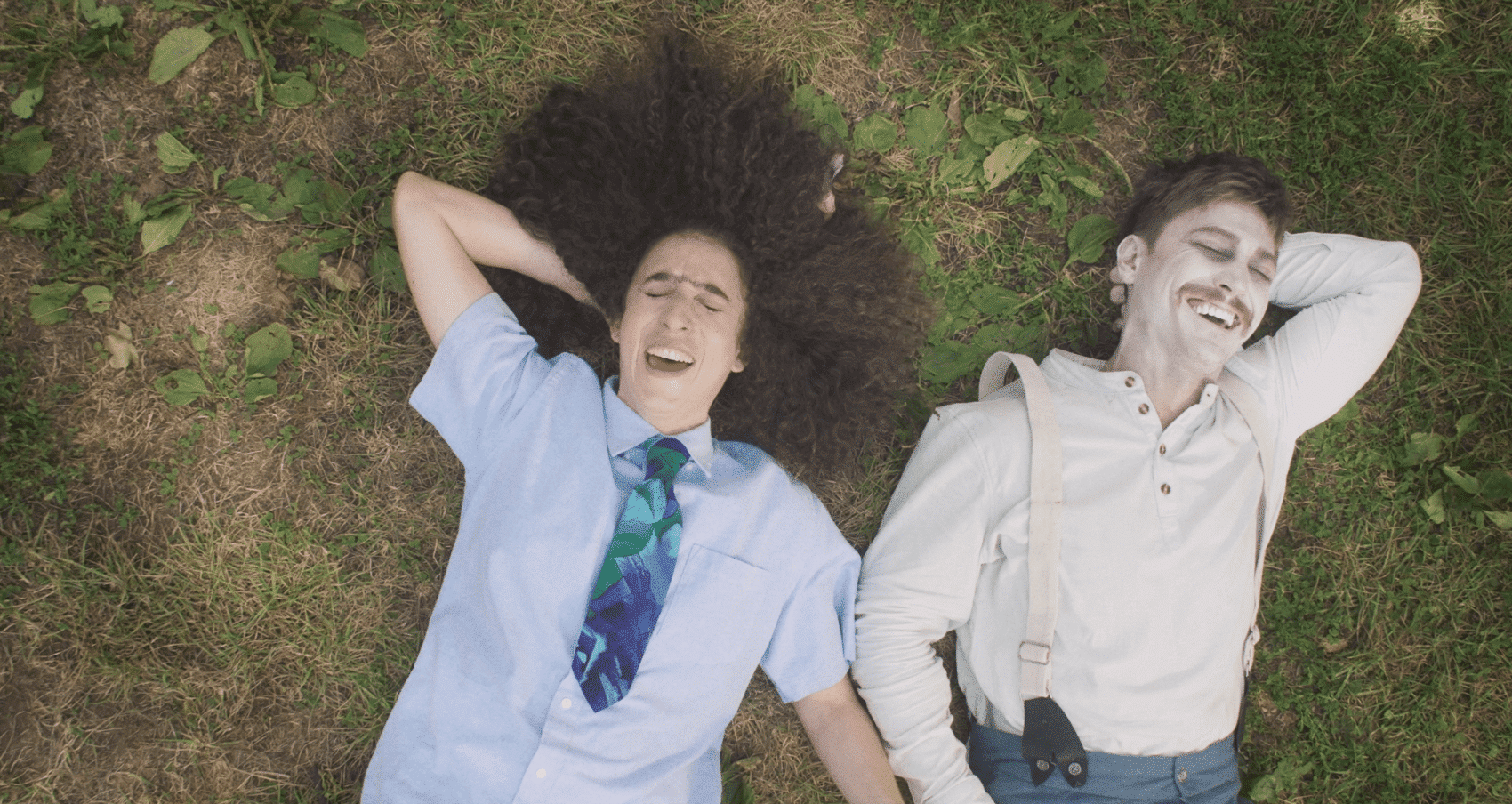 Iris Prize 2023
A Little Light Relief
Here is some queer joy! A young girl calls on her ghostly best friend for advice on growing up; a socially awkward young man is happy to live in a world ruled by robots; a black trans woman prepares for the first real-life date with her online beau; a night of dating begins in a pub and ends in a skip; and a coming out anniversary party turns into a sad farce. Sometimes LGBTQ+ film can focus on heavy situations we can face, so this programme is designed for some light-hearted fun.

Showings – select to order tickets:
Fri, Oct 13th, 7:30 PM @ Vue Cinema - Screen 2
[Available October 13, 8:30 PM - October 31, 11:45 PM, 2023] Stream on Iris online.
---
---
Dyma ychydig o lawenydd queer! Mae merch ifanc yn galw ar ei ffrind gorau ysbrydol am gyngor ar dyfu i fyny; mae dyn ifanc sy'n lletchwith mewn cwmni yn hapus i fyw mewn byd sy'n cael ei reoli gan robotiaid; menyw draws ddu yn paratoi ar gyfer y dêt bywyd go iawn cyntaf gyda'i chariad ar-lein; mae noson o ddêtio yn dechrau mewn tafarn ac yn gorffen mewn sgip; ac mae parti pen-blwydd dod allan yn troi'n ffars drist. Weithiau gall ffilm LHDTQ+ ganolbwyntio ar sefyllfaoedd dwys y gallwn eu hwynebu, felly mae'r rhaglen hon wedi'i chynllunio ar gyfer ychydig o hwyl ysgafn.
FILMS INCLUDE:
A History of Sitting in Waiting Rooms (or whatever longer title you prefer) |Dir. Lorena Russi | USA | 9 Mins
My Summer in the Human Resistance | Dir. Steve Anthopoulos | Australia | 5 Mins
Dilating For Maximum Results | Dir. Nyala Moon | USA | 14 Mins
Single: Meat Cutes | Dir. Tilly Robba & Steph Jowett | Australia | 12 Mins
Happy BirthGay | Dir. Niv Manzur | Israel|16 Mins
BUY TICKETS
---