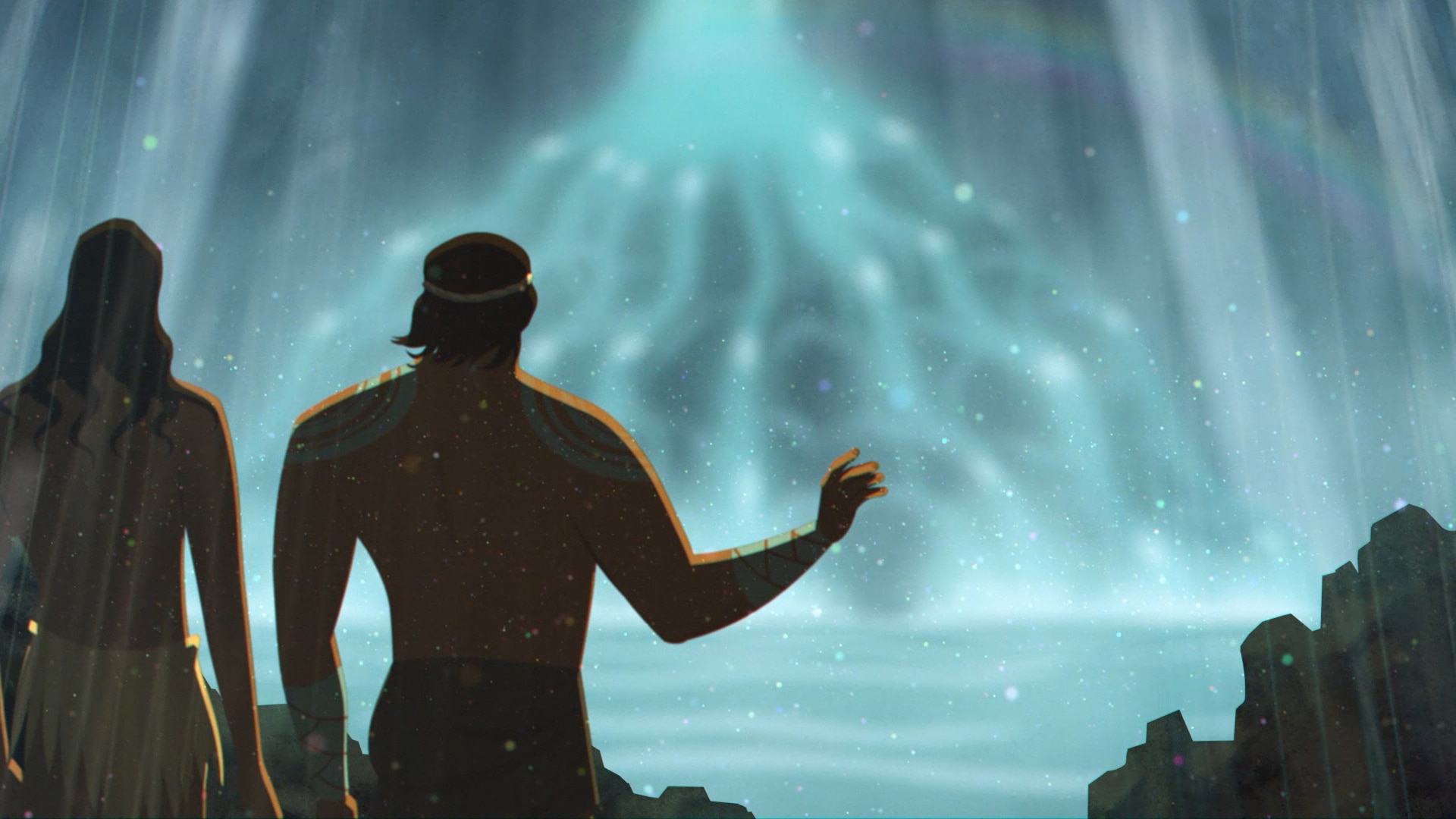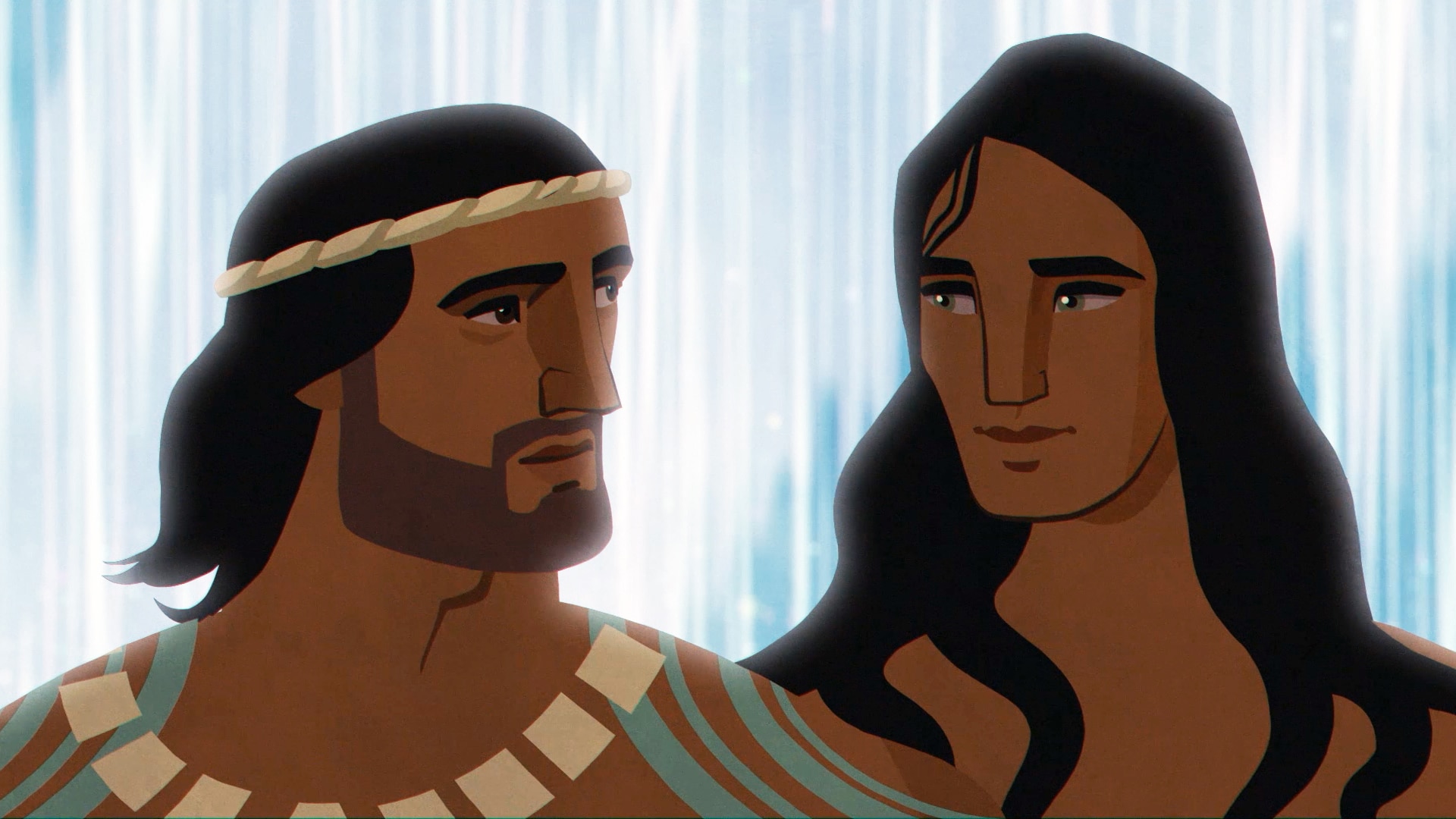 2023 Iris Prize
Aikane
A valiant island warrior, wounded in battle against foreign invaders, falls into a mysterious underwater world. When the octopus who rescues him transforms into a handsome young man, they fall in love and an epic adventure begins.
---
DIRECTOR:
Daniel Sousa, Dean Hamer, Joe Wilson
PRODUCER:
Hinaleimoana Wong-Kalu and Judith Light
USA, 14 Minutes
---
Mae rhyfelwr ynys dewr, wedi'I glwyfo mewn brwydr yn erbyn goresgynwyr tramor, yn disgyn i mewn i fyd dirgel o dan y dŵr. Pan fydd yr octopws sy'n ei achub yn trawsnewid i ddyn ifanc golygus, maen nhw'n cwympo mewn cariad ac mae antur epig yn dechrau.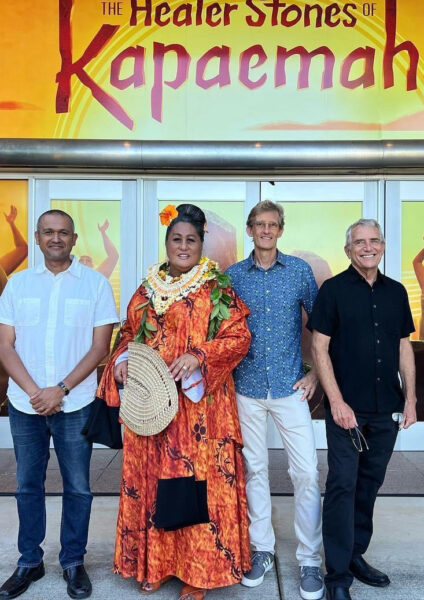 Team bio: Aikane was directed and produced by a multi-talented and -identified team whose work has screened at Sundance, Berlin, Toronto, and Tribeca, and won an Emmy Award, GLAAD Media Award, two Oscar nods, and one previous Iris Award nomination.  We made this film because we believe that telling a gay love story with a happy ending is a beautiful and necessary form of resistance.
---
Bywgraffiadur y tîm: Cafodd Aikane ei gyfarwyddo a'i gynhyrchu gan dîm aml-dalentog ac aml-adnabyddedig y mae eu gwaith wedi'u sgrinio yn Sundance, Berlin, Toronto, a Tribeca, ac enillodd Wobr Emmy, Gwobr Cyfryngau GLAAD, dau gynnig Oscar, ac un enwebiad am Wobr Iris flaenorol. Fe wnaethom y ffilm hon oherwydd ein bod yn credu bod adrodd stori garu hoyw gyda diweddglo hapus yn ffurf hardd ac angenrheidiol o wrthwynebiad.
---