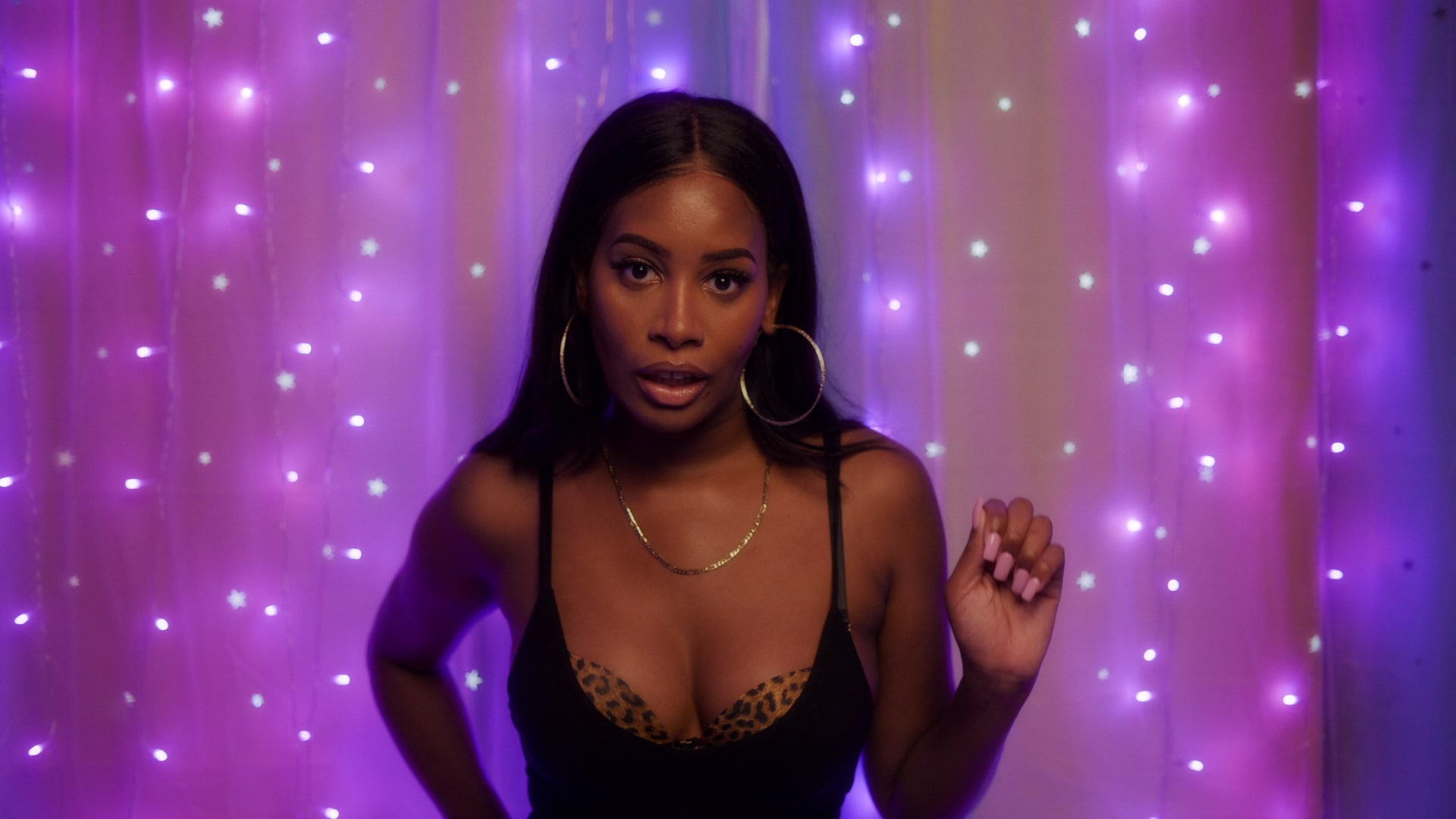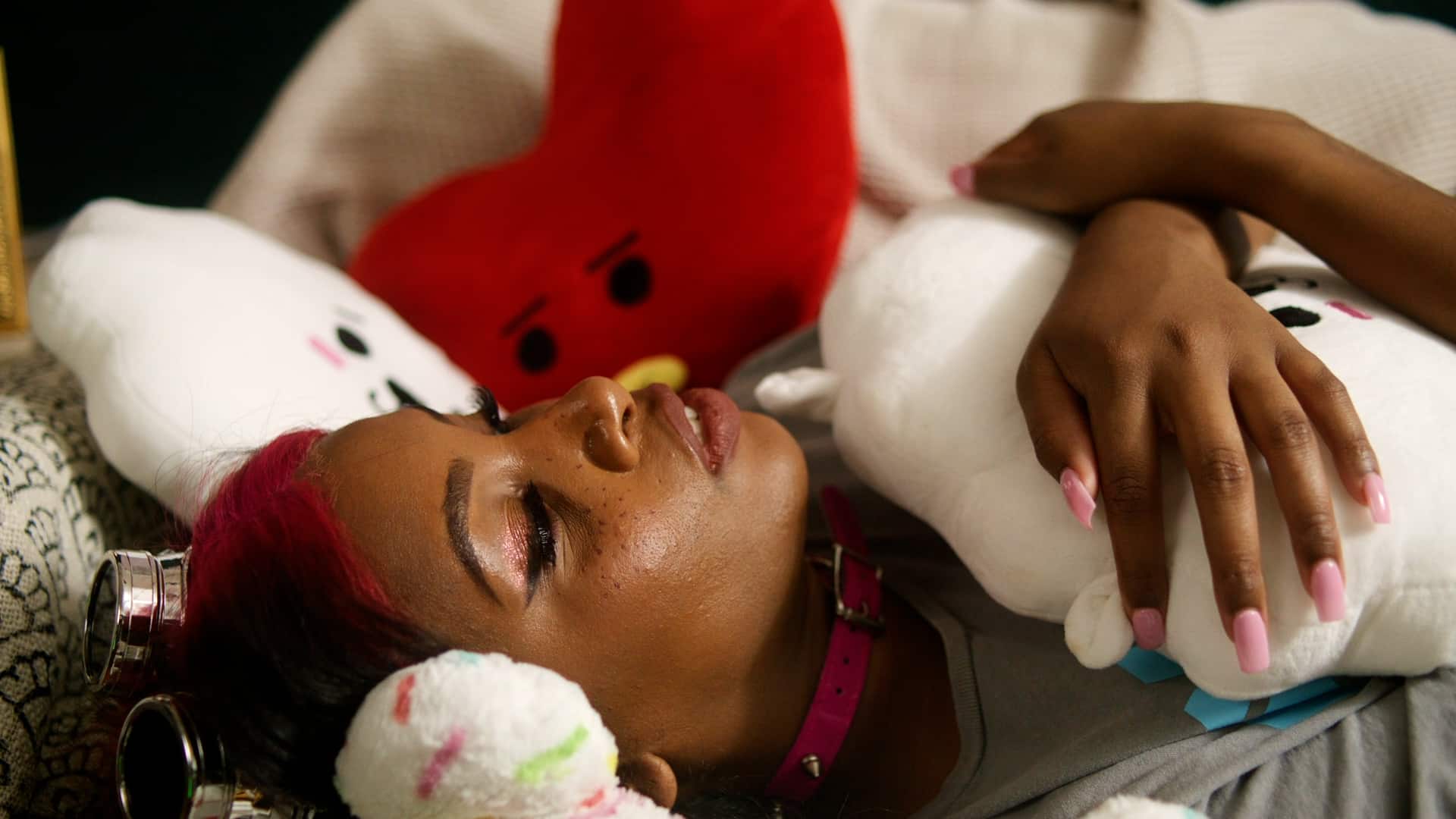 2023 Iris Prize
Dilating for Maximum results
A whacky, irreverent comedy about a black trans woman who tries to dilate, after four years of not dilating, to hook-up IRL with her online boyfriend.
---
Comedi anorchfygol, am fenyw ddu draws sy'n ceisio ymledu, ar ôl pedair blynedd o beidio ag ymledu, er mwyn cwrdd mewn bywyd go iawn gyda'i chariad ar-lein.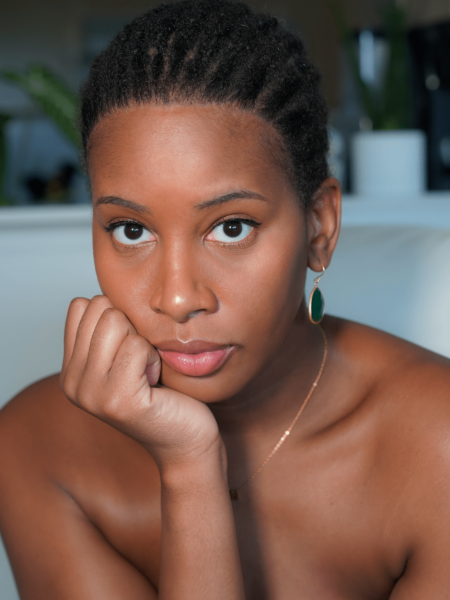 Nyala Moon is a filmmaker, writer, and actress of trans experience. In May 2020, Nyala graduated from City College with her MFA in film production. Nyala was also a 2020-2021 QueerArt Film fellow with Tu Me Manques director Rodrigo Bellot as her mentor. She also is a TV writing fellow for Hillman Grad 2021 inaugural class. Nyala's latest film, How Not To Date While Trans, has won audience and best short awards at Inside Out Toronto's LBGT Film Festival, Wicked Queer Boston's LGBT Film Festival, Translation Seattle's 2SLGBTQ+ Film Festival, and NewFest 22. Nyala is a 2022 Film Fatale trans-directing fellow. In June 2022, Nyala was selected as a 2022 NewFest/Netflix New Voices Filmmaker Grant winner. Her film, How Not To Date While Trans, was selected for distribution through Frameline's New Voices program.
---
Gwneuthurwr ffilmiau, ysgrifennwr ac actores o brofiad traws yw Nyala Moon. Ym mis Mai 2020, graddiodd Nyala o City College gyda'i MFA mewn cynhyrchu ffilm. Roedd Nyala hefyd yn gymrawd QueerArt Film 2020-2021 gyda chyfarwyddwr Tu Me Manques, Rodrigo Bellot, yn fentor iddi. Mae hi hefyd yn gymrawd ysgrifennu teledu ar gyfer dosbarth agoriadol Hillman Grad 2021. Mae ffilm ddiweddaraf Nyala, How Not To Date While Trans, wedi ennill gwobrau cynulleidfa a ffilm fer orau yng Ngŵyl Ffilm LBGT Inside Out Toronto, Gŵyl Ffilm LGBT Wicked Queer Boston, Gŵyl Ffilm Translation 2SLGBTQ+ Seattle, a NewFest 22. Mae Nyala yn Gymrawd traws-gyfarwyddo 2022 Film Fatale. Ym mis Mehefin 2022, dewiswyd Nyala yn enillydd Grant Gwneuthurwr Ffilm NewFest/Netflix 2022. Cafodd ei ffilm, How Not To Date While Trans, ei dewis i'w dosbarthu trwy raglen New Voices gan Frameline.
---