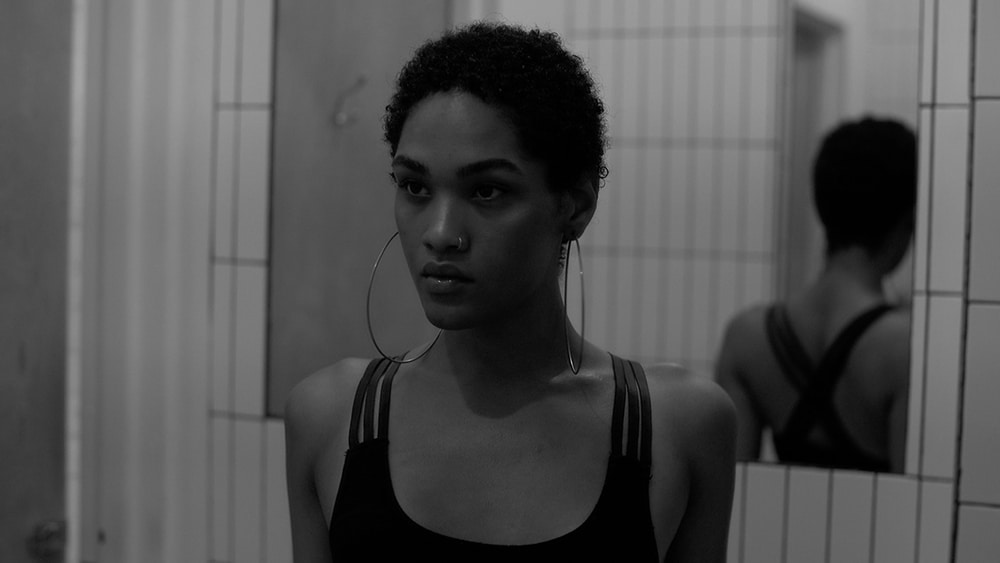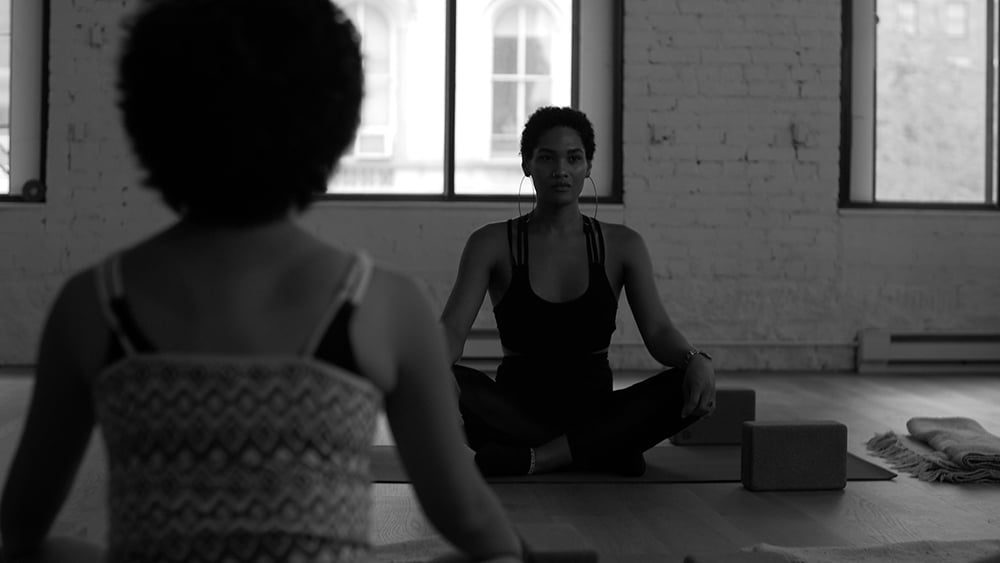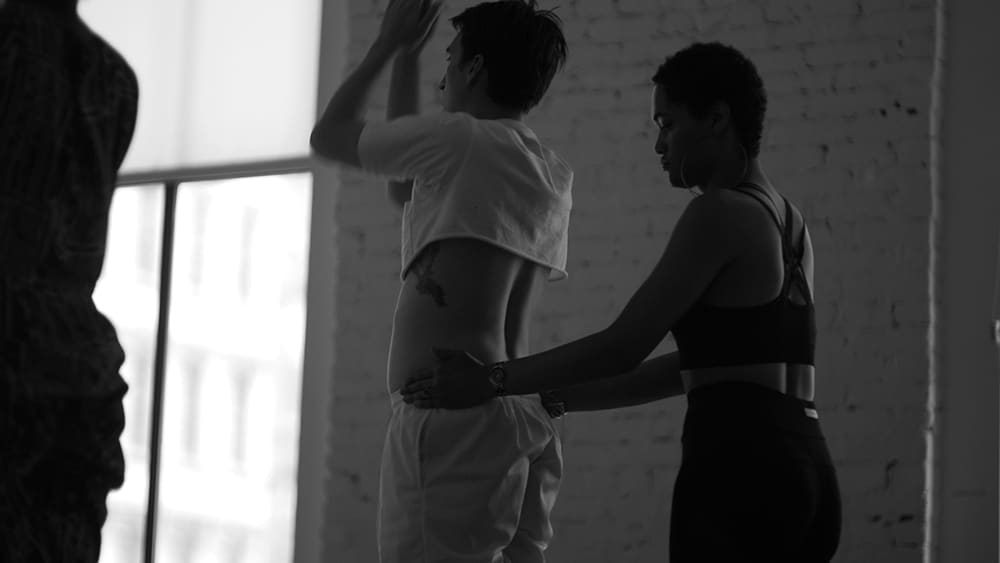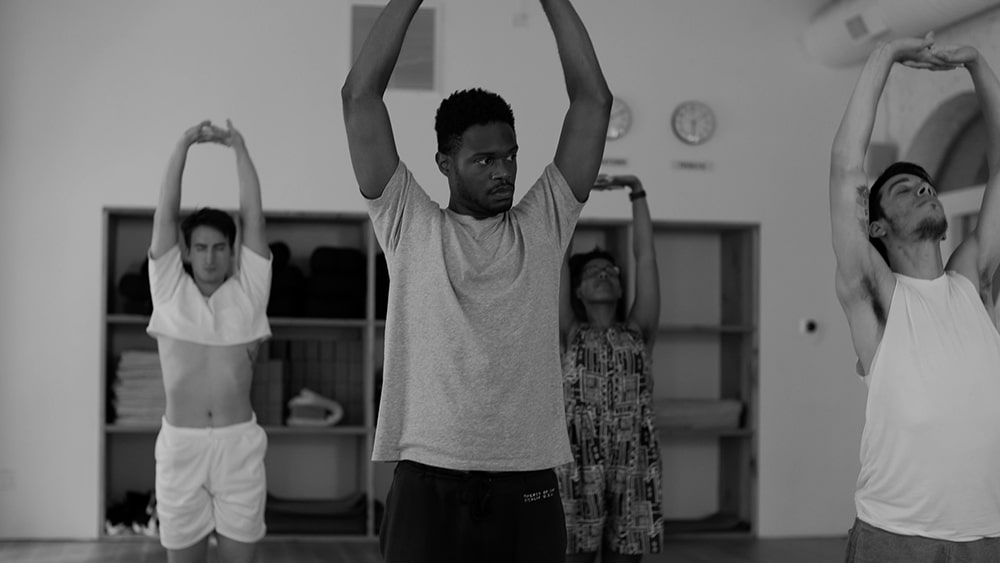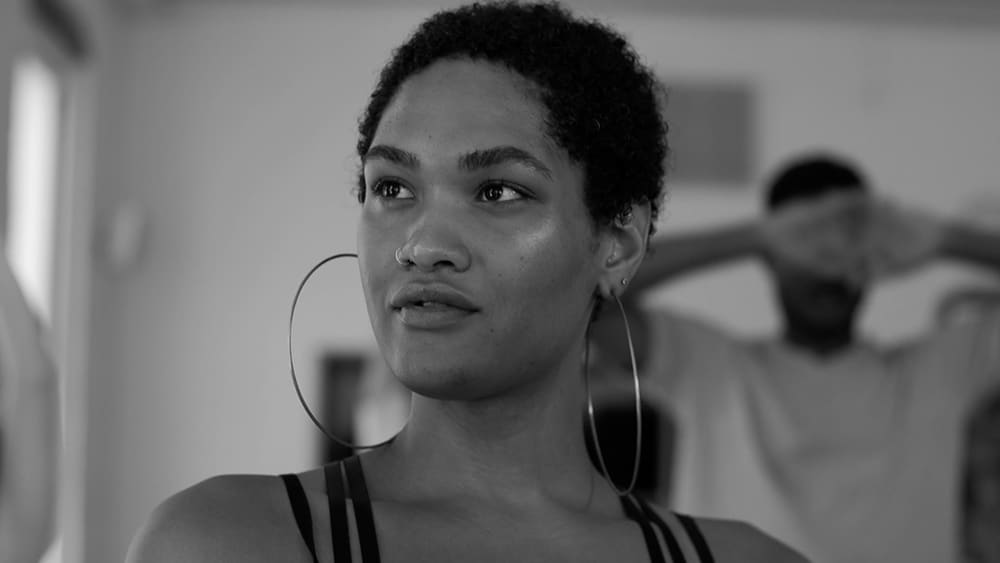 Iris Prize 2020
Down Dog
PRODUCER:
Mackenzie Lyle, I-Hui Lee
usa, 10 mins
---
In the two weeks they've known one another, yoga instructor Tammy hasn't had a chance to talk to Marcus about her trans experience. Does she have to? A question considered by thousands of transgender people daily.
Yn ystod y pythefnos y maen nhw wedi adnabod ei gilydd, nid yw'r hyfforddwr ioga Tammy wedi cael cyfle i siarad â Marcus am ei phrofiad traws. Oes rhaid iddi? Cwestiwn sy'n cael ei ystyried gan filoedd o bobl drawsryweddol yn ddyddiol.
Born in 1989, Shae Xu (pinyin: Xǔ Yǐ) is an artist and filmmaker based in Shanghai and New York. After graduating from UC Santa Barbara with an Art History degree, Xu is currently an MFA candidate in Film Directing at Columbia University. Her photos and experimental videos have been exhibited in gallery spaces, including a solo project in the Art Pavilion of the MoCA Shanghai. Xu's narrative works unveil a feminist's concern in a fast-growing China; her short films were screened in the China Independent Film Festival, the Pan African Film Festival, Outfest in Los Angeles and NewFest the New York LGBT Film Festival.