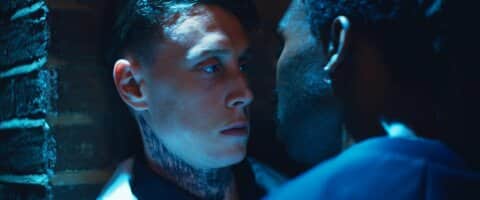 2023 Feature Films
Femme
Following a stunning performance as drag persona Aphrodite Banks, Jules (Nathan Stewart-Jarrett) is violently attacked by a gang of young men, whose ringleader Preston (George MacKay) was making eyes at Jules mere minutes before. The homophobic attack causes Jules to retreat into himself, until a chance encounter with Preston points him in the direction of revenge. But as their relationship develops, so do the complications.

Showings – select to order tickets:
Sat, Oct 14th, 6:30 PM @ Vue Cinema - Screen 1
Sun, Oct 15th, 8:00 PM @ Chapter (Screen 1)
---
DIRECTOR:
H. Freeman and Ng Choon Ping
United Kingdom, 99 Minutes
---
WAtch The Trailer Here
Yn dilyn perfformiad syfrdanol fel y cymeriad drag Aphrodite Banks, mae Jules (Nathan Stewart-Jarrett) yn cael ei ymosod arno yn dreisgar gan griw o ddynion ifanc, ac roedd eu harweinydd, Preston, (George MacKay) yn llygadu Jules funudau'n unig cyn hynny. Mae'r ymosodiad homoffobig yn achosi i Jules encilio i mewn iddo'i hun, nes bod cyfarfyddiad ar hap â Preston yn ei annog i ddial. Ond wrth i'w perthynas ddatblygu, felly hefyd y cymhlethdodau.
---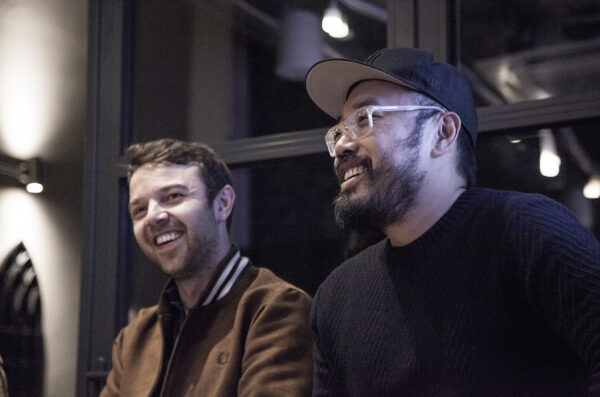 Femme is the debut feature for writer-directors Sam H. Freeman and Ng Choon Ping based on their earlier short film. Already awarded for best direction and for the Outstanding Performance by Nathan Stewart-Jarrett at Montreal's Fantasia the film continues to build buzz after having had its world-premiered in Berlin.
---
Femme yw'r ffilm gyntaf i'r awdur-gyfarwyddwyr Sam H. Freeman a Ng Choon Ping yn seiliedig ar eu ffilm fer gynharach. Wedi'i dyfarnu eisoes am y cyfeiriad gorau ac am y Perfformiad Eithriadol gan Nathan Stewart-Jarrett yn Fantasia Montreal, mae'r ffilm yn parhau i adeiladu bwrlwm ar ôl cael ei pherfformiad cyntaf yn y byd yn Berlin.
BUY TICKETS
---