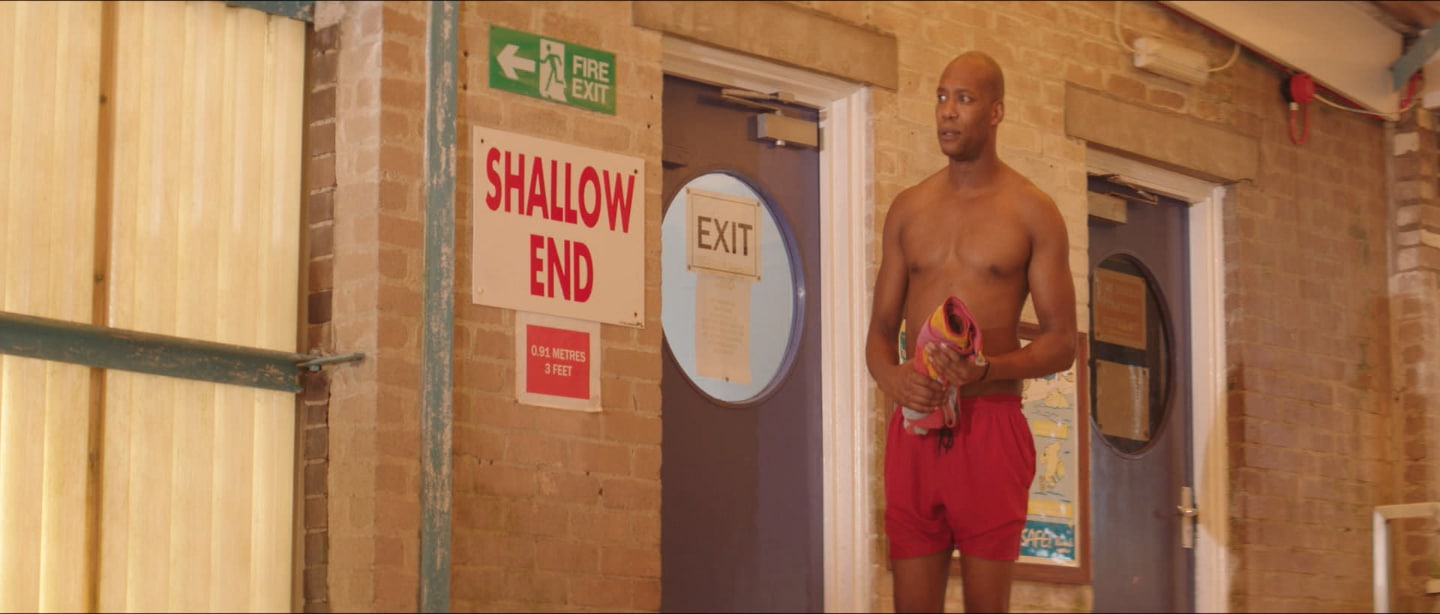 Iris Productions
Followers
Lynn, a lonely elderly woman, finds solace in an unlikely vision of Jesus that happens to be on the shorts of a young African man at her swimming class. Convinced God has sent him to her, Lynn befriends the young man in hopes he will save her from her loneliness.

Followers is a dark comedy drama about faith and loneliness, how the two intertwine and how we all need something or someone to follow.
Followers is the sixth short film to be produced by the Iris Prize suported by The Michael Bishop Foundation and Gorila Post, the worlds largest LGBT short film prize valued at £25,000.
---
PRODUCER:
Grant Vidgen and Christina Radburn
CAST:
Valmai Jones and Mark Oliver
UK / Australia, 12 min
---
FESTIVAL SCREENINGS 2015
January – Sundance Film Festival, Park City Utah
February – BAFTA Cymru Members Screening, Cardiff, Wales, UK
March – SXSW, Austin, US
March – BFI Flare, London, UK
March – Roze Filmdagen, Amsterdam, Netherlands
FESTIVAL SCREENINGS 2016
September – Encounters, Bristol, England