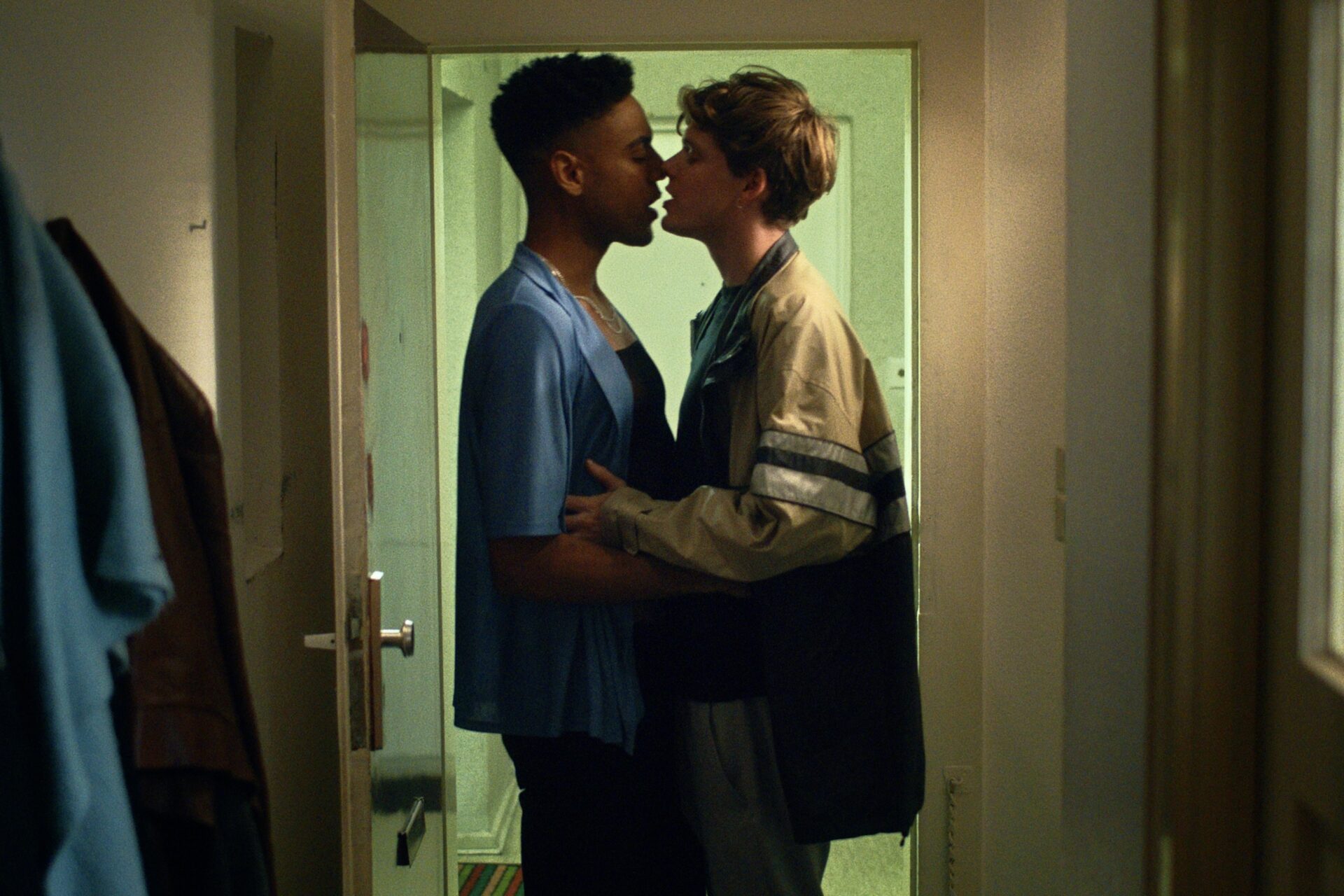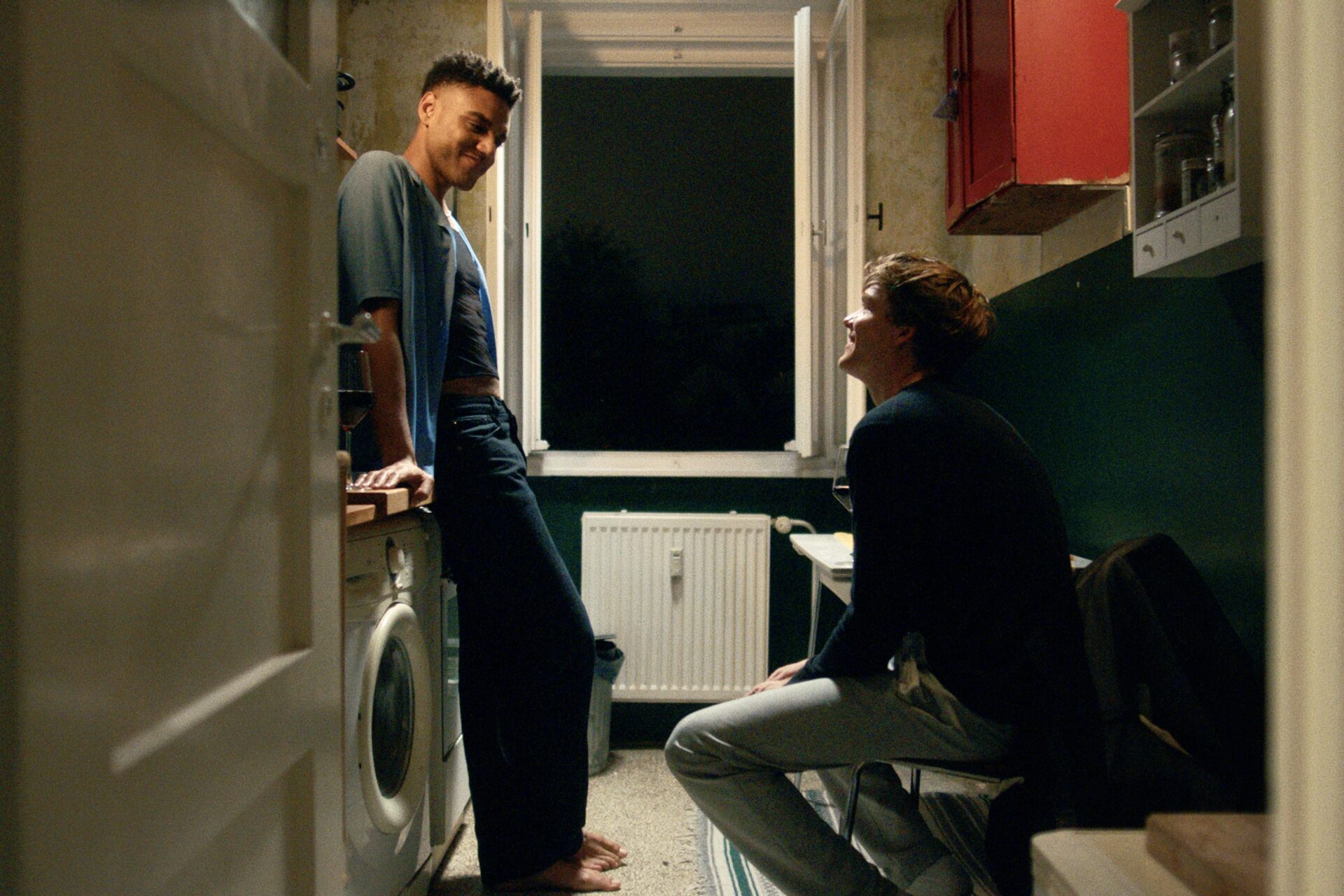 2023 Iris Prize
Hundefreund (DogFriend)
A date takes an unexpected turn in this meditation on race, politics and history in Germany.
---
WRITER:
Lamin Leroy Gibba
Germany, 18 Minutes
---
Mae dêt yn cymryd tro annisgwyl yn y myfyrdod hwn ar hil, gwleidyddiaeth a hanes yn yr Almaen.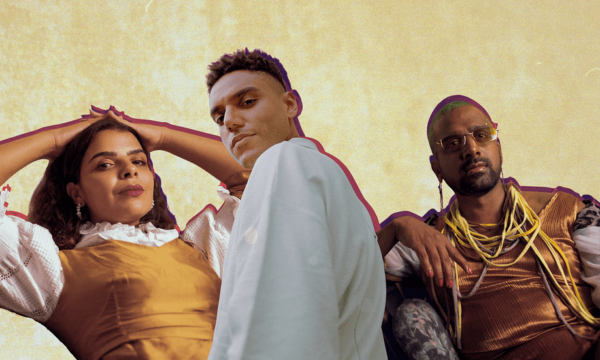 Maissa Lihedeb |
Maissa Lihedheb was born in Germany as the daughter of Tunisian immigrants. She studied media and entertainment management and wrote her dissertation on "Symbolic Annihilation in Mass Media and Its Effects on the Identity of First Generation Immigrants". She is the Founder of Bipoc Film Society in May 2020, which has now 10 core members. BFS is a dynamic platform based in Berlin, which aims to promote intersectionality and representation within the industries that tokenize us quickly and destroy our stories all the faster. BIPOC Film Society is a collective that aims to change the traditionally white, male and heteronormative narratives of film and film criticism. In total she has directed and produced 10 short films, one feature documentary and directed 4 episodes of a German TV Show Wir (ZDF).  Her recent film Hundefreund was selected for several Film Festivals including the British Film Institute and Tribeca in 2022 and her film Ramadan in a day won the Golden Palm at the Saudi Film Fest. After being rejected from 4 different German Film Schools she applied to AFI and NYU where she got admitted. She is currently doing her Masters at NYU Tisch in film, where she is also the Diversity Officer for the Graduate Student Organization.
Lamin Leroy Gibba | 
Lamin Leroy Gibba [he/him] is an actor, screenwriter and producer. After his studies at The New School in New York City, he appeared in various film, television and theater productions. His award-winning short film Hundefreund, which he co-produced, wrote and starred in, received critical acclaim and was screened globally at festivals like the Tribeca Film Festival. In 2023 Lamin was named a Forbes 30 Under 30 recipient.
Sailesh Naidu | 
Sailesh Naidu is a poet, filmmaker, and researcher. In 2016 they were awarded the prestigious German Chancellor's Fellowship.  In 2022 their debut short film Hundefreund had its world premier at the British Film Institute, featured at the Tribeca Film Festival and was nominated for the German Oscar.
---
Maissa Lihedeb |
Ganed Maissa Lihedheb yn yr Almaen yn ferch i fewnfudwyr o Diwnisia. Astudiodd reolaeth y cyfryngau ac adloniant ac ysgrifennodd ei thraethawd hir ar "Symbolic Annihilation in Mass Media and Its Effects on the Identity of First Generation Mewnfudwyr". Hi yw Sylfaenydd Cymdeithas Ffilm Bipoc ym mis Mai 2020, sydd bellach â 10 aelod craidd. Mae BFS yn blatfform deinamig wedi'i leoli yn Berlin, sy'n anelu at hyrwyddo croestoriad a chynrychiolaeth o fewn y diwydiannau sy'n ein toceneiddio'n gyflym ac yn dinistrio ein straeon yn gyflymach. Mae Bipoc Film Society yn gydweithfa sy'n ceisio newid naratifau traddodiadol gwyn, gwrywaidd a heteronormaidd beirniadaeth ffilm a ffilm. Mae hi wedi cyfarwyddo a chynhyrchu cyfanswm o 10 ffilm fer, un ffilm ddogfen nodwedd ac wedi cyfarwyddo 4 pennod o Sioe Deledu Almaeneg Wir (ZDF). Cafodd ei ffilm ddiweddar Hundefreund ei dewis ar gyfer sawl Gŵyl Ffilm gan gynnwys y Sefydliad Ffilm Prydeinig a Tribeca yn 2022 ac enillodd ei ffilm Ramadan in a Day y Golden Palm yn y Saudi Film Fest. Ar ôl cael ei gwrthod o 4 Ysgol Ffilm Almaeneg wahanol gwnaeth gais i AFI a NYU lle cafodd ei derbyn. Ar hyn o bryd mae hi'n gwneud ei gradd Meistr yn NYU Tisch mewn ffilm, lle mae hi hefyd yn Swyddog Amrywiaeth ar gyfer Sefydliad Myfyrwyr Graddedig.
Lamin Leroy Gibba |
Actor, sgriptiwr a chynhyrchydd yw Lamin Leroy Gibba [ef/ef]. Ar ôl ei astudiaethau yn The New School yn Ninas Efrog Newydd, ymddangosodd mewn amryw o gynyrchiadau ffilm, teledu a theatr. Derbyniodd ei ffilm fer arobryn Hundefreund, a gyd-gynhyrchodd, ysgrifennodd a serennodd ynddi, ganmoliaeth feirniadol a chafodd ei dangos yn fyd-eang mewn gwyliau fel Gŵyl Ffilm Tribeca. Yn 2023 enwyd Lamin yn dderbynnydd Forbes 30 Dan 30.
Sailesh Naidu |
Mae Sailesh Naidu yn fardd, gwneuthurwr ffilmiau, ac ymchwilydd. Yn 2016 dyfarnwyd Cymrodoriaeth fawreddog Canghellor yr Almaen iddynt. Yn 2022 cafodd eu ffilm fer gyntaf Hundefreund ei dangos am y tro cyntaf yn y byd yn y Sefydliad Ffilm Prydeinig, ymddangosodd yng Ngŵyl Ffilm Tribeca a chafodd ei henwebu am Oscar yr Almaen.
---