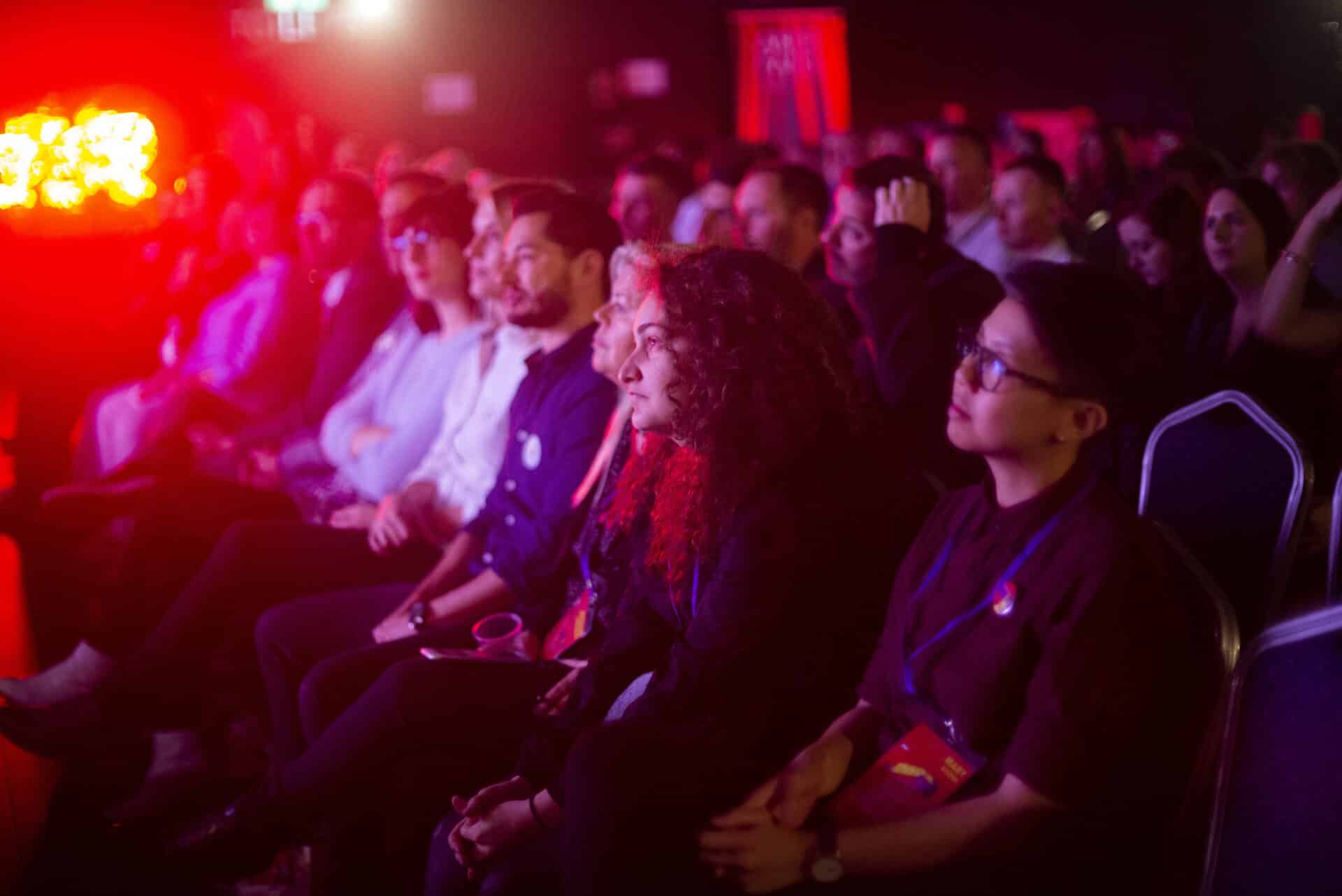 Iris Awards
Iris Awards show 2023
Followed by the Iris Loves after party at 10pm at Clwb Iris, Stadium Plaza, Wood Street, Cardiff. CF10 1LA
After a week of watching the films and talking about the films we get to discover who the juries believe deserve the awards. This is always a very special evening as we meet to celebrate excellence in storytelling. 13 Award will be presented on the night in the following categories:
---
Short Film Awards: 
Iris Prize supported by The Michael Bishop Foundation
The largest LGBTQ+ short film prize in the world with £30,000 to make your next LGBTQ+ short and an invitation to sit on the 2024 International Jury.
Iris Prize Best British Short sponsored by Film4 and Pinewood Studios
The winner will receive an exclusive screening of their film at Pinewood Studios complete with red carpet, and a welcome reception with drinks and canapés. All shortlisted British films will be broadcast on Channel 4 and streamed on their online streaming service.
And the following performance awards in a British short sponsored by Out & Proud with a cash award of £250 each.
Best British Performance in Female Role
Best British Performance in a Male Role
Best British Performance Beyond the Binary
---
Iris Prize Youth Jury Award
Sponsored by Cardiff University for Best Short chosen by a jury of young people.
Iris Prize Audience Award for best short film at Iris sponsored by the Co-op (presented in November)
Feature Film Awards: 
Iris Prize Best Feature Film Sponsored by Bad Wolf
Iris Prize Best Performance in a Male Role in a feature film sponsored by Attitude Magazine
Iris Prize Best Performance in a Female Role in a feature film sponsored by DIVA Magazine
Best Performance Beyond the Binary in a feature film, sponsored by Peccadillo Pictures
---
The following three awards are sponsored by Mark Williams in memory of Rose Taylor.
Community Award – £250 to enable the community group to make further films
Education Award – £250 to enable the school/youth group to make further films
Micro Short Award – £100 to enable the filmmaker/group to make further films
Venue:
USW Atrium Theatre USW, Adam Street, Cardiff, CF24 2FN (October 14, 2023)
BUY TICKETS