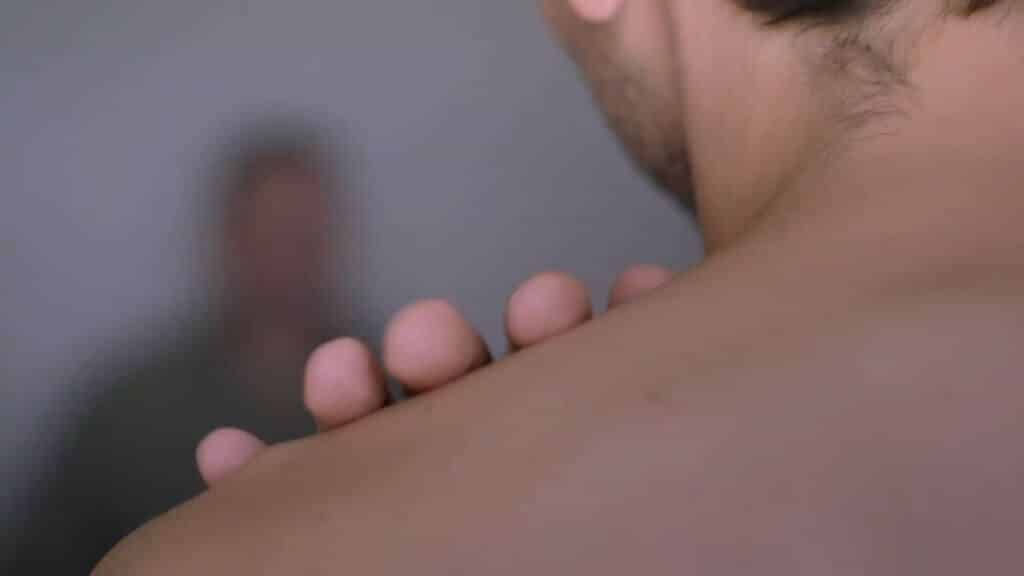 Iris Shorts Programme 2
No Strings 
Dir: Eoin Maher
Country: Ireland
Time: 23m
Recently moved to London Bryn is finding it difficult to cope with his new surroundings. Seeking a distraction he invites Sean, an intrusive extrovert over for no strings sex. When the encounter ends Bryn wants to be alone again but Sean doesn't want to leave.
Daniel
Dir: Dean Loxton 
Country: UK
Time: 14m 
Dániel is studying in London while working part‐time as an escort to pay his tuition fees.
D.Asian 
Dir: Sarah Smith 
Country: USA
Time: 10m 
4th grade is all about fitting in. For ten‐year‐old Daniel that means owning the latest in Hello Kitty fashion, liking the cutest boy in class, and convincing yourself you're Asian when everyone else thinks you're white. Davis Desmond and Sari Lennick (A Serious Man) star in this short comedy that proves identity is all in the eye of the beholder.
Falling Angels
Dir: Maria Winther Olsen 
Country: Denmark
Time: 28m
'Falling Angels' is a Faroese romantic drama. The young Julia ‐ the priest's daughter ‐ falls in love with the beautiful Barbara, who just moved to the island. A story about forbidden love and the hard choices, it leads to.