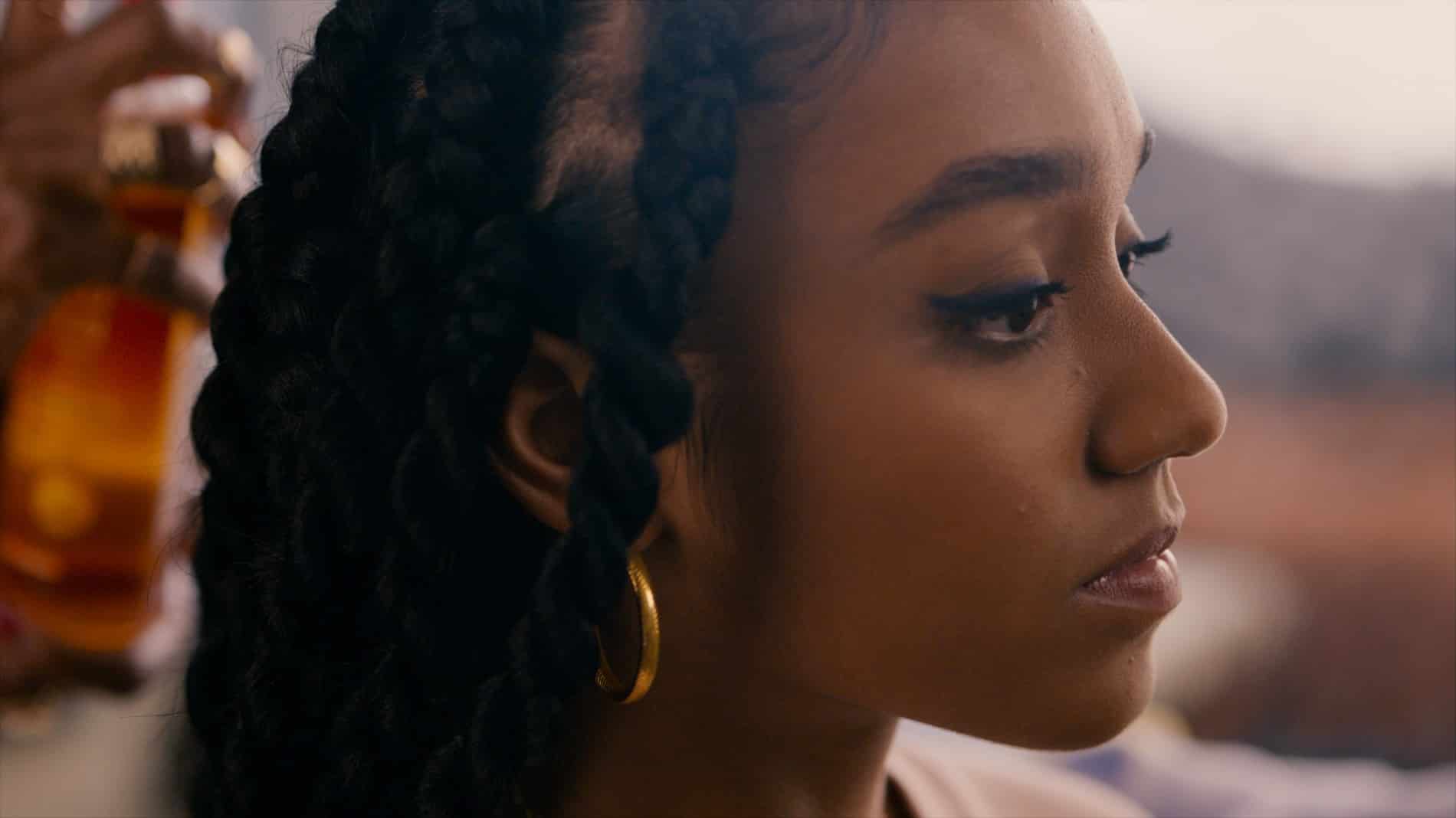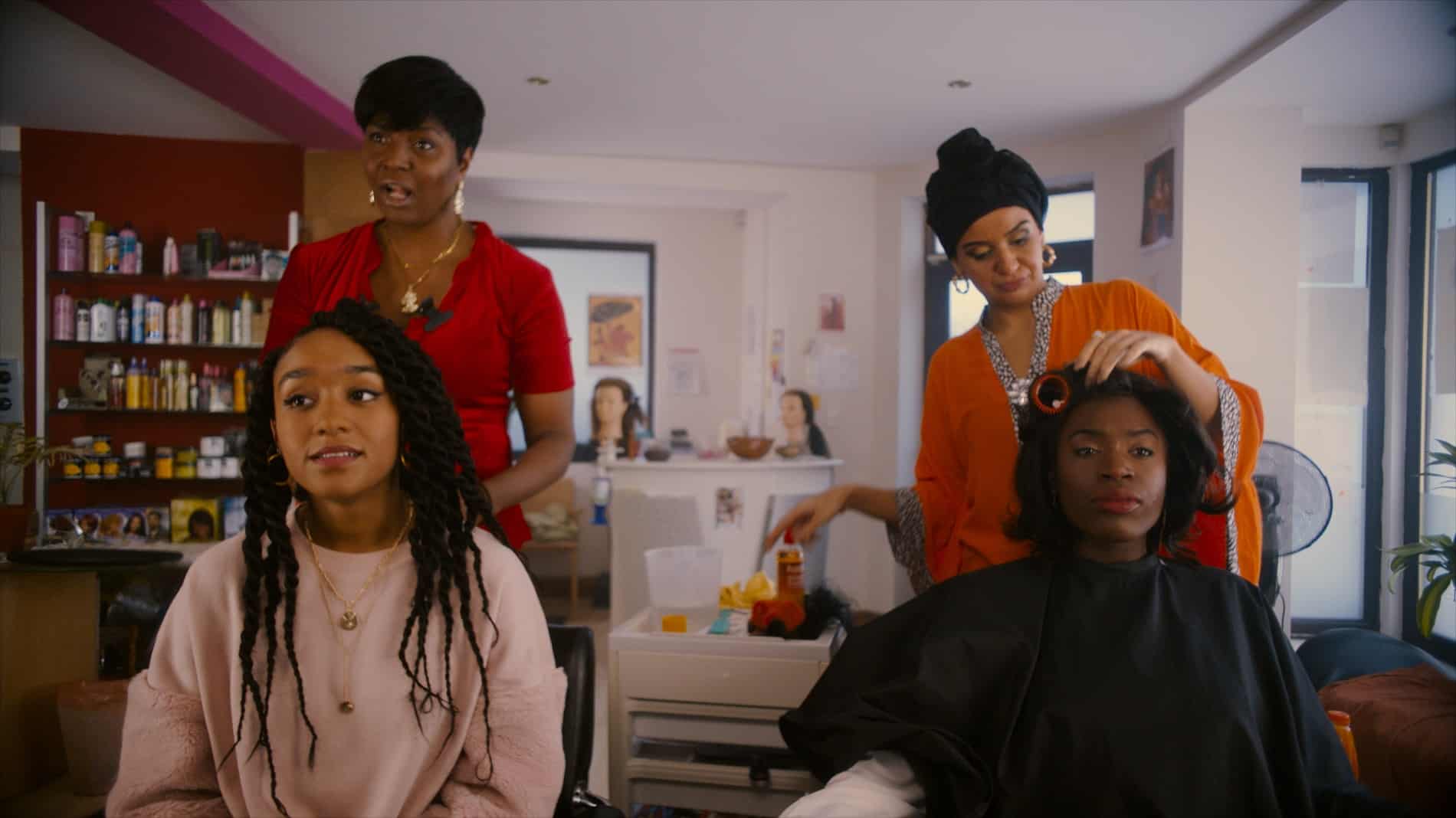 Best British 2018
Ladies Day
DIRECTOR:
Abena Taylor-Smith
UK, 9 mins
---
Amma (Savannah Steyn) is paying a visit to the hairdressers. On the doorstep, she refuses a kiss from her girlfriend Jade (Jade Avia), in case anyone inside should see them. What follows is a slice of life, observed from the salon chair, as Amma dodges questions about why she hasn't got a boyfriend and listens to the conversations of the women around her, which head into some uncomfortable territory.
Ladies Day has been shortlisted for this year's Best British Award, sponsored by Pinewood Studios.
Best British Shorts Programme 2 | Cineworld, Screen 15 | 10am, Friday 12 Oct
Abena Taylor-Smith is a UK based writer and filmmaker from Sheffield. Her work has been published in award-winning magazines such as gal-dem, Black Ballad and Diva. Ladies Day is her first short film. It was made through ShortFLIX- a Creative England, Sky Arts and National Youth Theatre talent development scheme for new entrants to the film industry.
Read the Iris Blog interview with Abena here.
www.delavalfilm.com

Director @abenat_s | Producer @Loran_Dunn | Exec Producer @CarolinaGiammet | @DelavalFilm