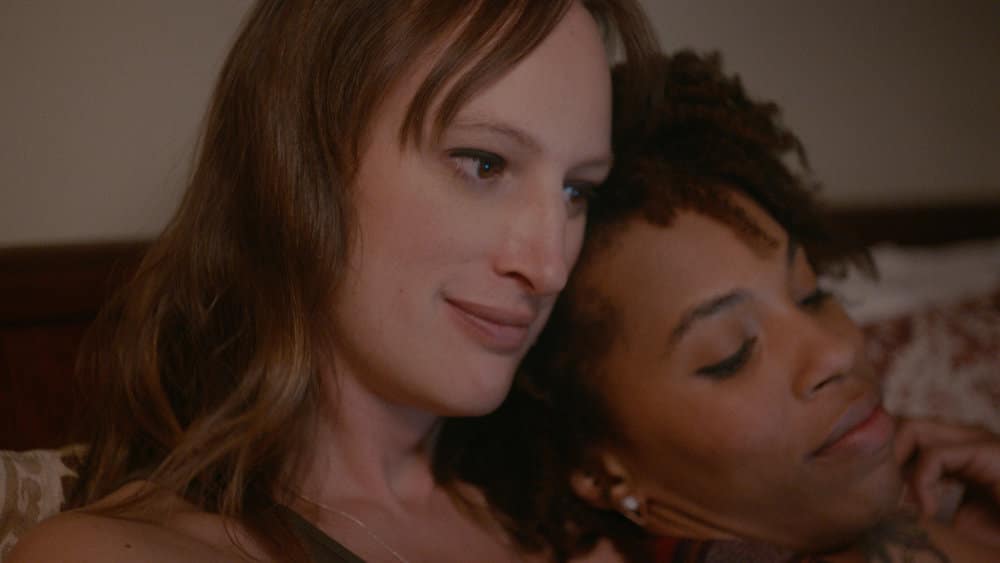 Manchester 2019
Lunchtime Shorts: Gender & Family
One Angel Square Auditorium
This programme of short films tells 3 very different experiences of transgender family life
---
How does coming out as transgender, or introducing a transgender partner, affect our relationship with our family? How does is alter our role as a parent, a daughter, a son? These three films take very different approaches to the subject of gender and family, from a moving exploration of motherhood to a touching tale of family reunion and a bittersweet comedy of manners. At a time when transgender rights remain a major talking point, these stories remind us that away from the headlines, real life is often most importantly about the ones we love.
There You Are
Lisa Donato | USA | 17min
Profane Cow (Vaca Profana)
René Guerra | USA | 15min
Calamity
Séverine de Streyker, Maxime Feyers | Belgium | 22min
We are delighted to make a limited number of ticket for Iris on the Move in Manchester. Please note there will be no door sales. Tickets must be booked before Wednesday 6 February.