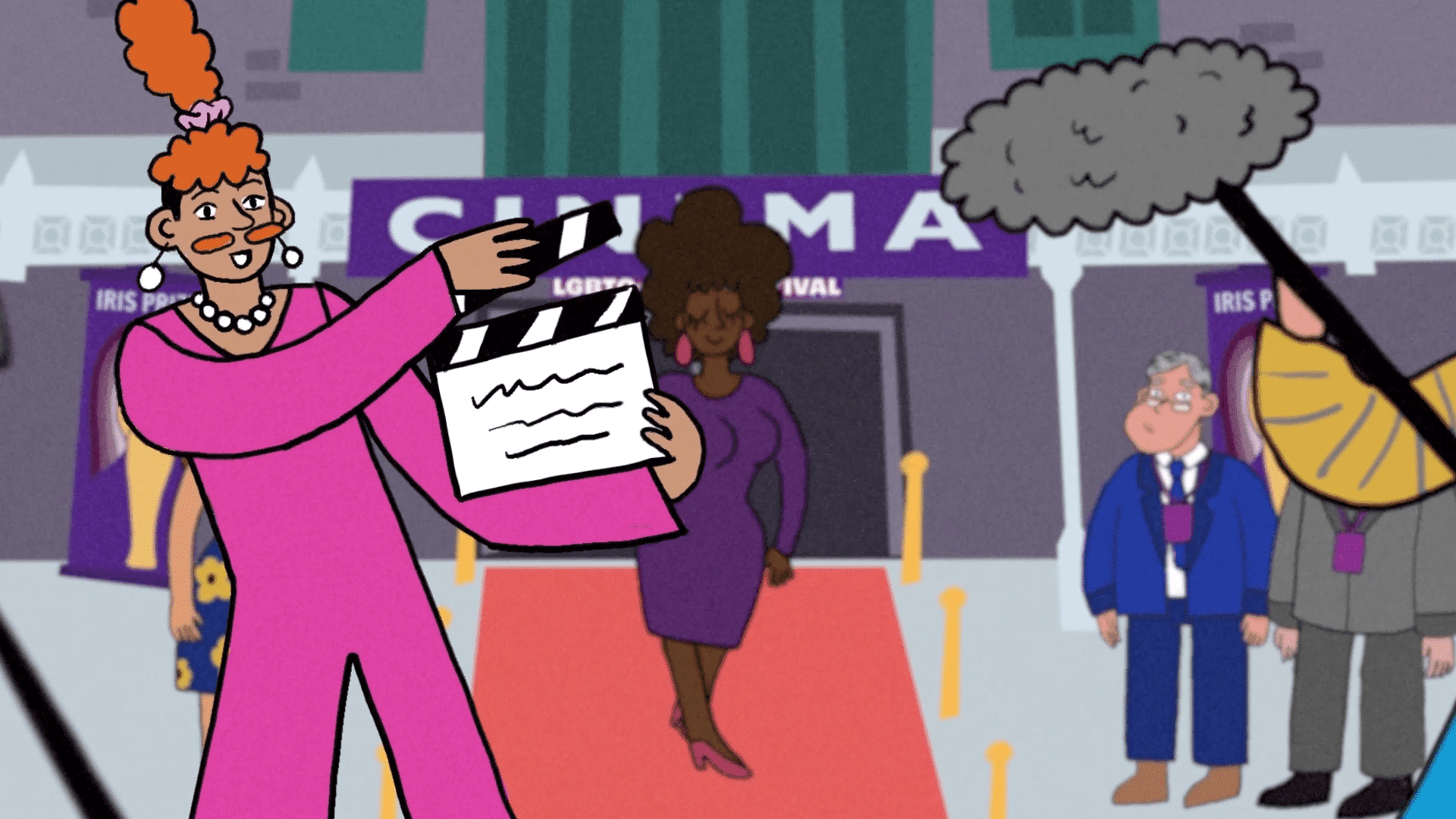 2023 Opening Night
Opening Night 2023
Opening Night is always special and 2023 promises to be the best ever. Without revealing too much you know things will be very exciting when our fabulous presenter Angharad Mair is reunited with Jolene Dover. 350 guests will be entertained in Angharad's new penthouse apartment, otherwise known as screen 4, before the party moves to the splendour of level 3 at the Stadium Plaza.
Guests joining Angharad on stage include the South Wales Gay Men's Chorus. Expect the unexpected as we launch the 17th Iris Prize!
---
Mae'r Noson Agoriadol bob amser yn arbennig ac mae 2023 yn argoeli i fod y gorau erioed. Heb ddatgelu gormod rydych chi'n gwybod y bydd pethau'n gyffrous iawn pan fydd ein cyflwynydd gwych Angharad Mair yn cael ei aduno â Jolene Dover. Bydd 350 o westeion yn cael eu diddanu yn fflat penty newydd Angharad a elwir hefyd yn sgrin 4, cyn i'r parti symud i ysblander lefel 3, Plaza'r Stadiwm.
Ymhlith y gwesteion sy'n ymuno ag Angharad ar y llwyfan mae Corws Dynion Hoyw De Cymru. Disgwyliwch yr annisgwyl wrth i ni lansio 17eg Gwobr Iris!
---
The film programme includes the following films:
Penguin | Dir. Lily Lawson-Broadhead, University of South Wales
Diomysus | Dir. Emily Elizabeth Morus-Jones | 15 Mins
A Cardiff Ghost Story | Jay Bedwani, Glen Biseker, Efa Blosse-Mason, Mathew David, Amy Morris & Paulo Russo | 3 Mins
Some Girls Hate Dresses
---
The post screening party is supported by the Co-op, Cote Cardiff City Centre and The Cinnamon Tree Pontcanna.

BUY TICKETS