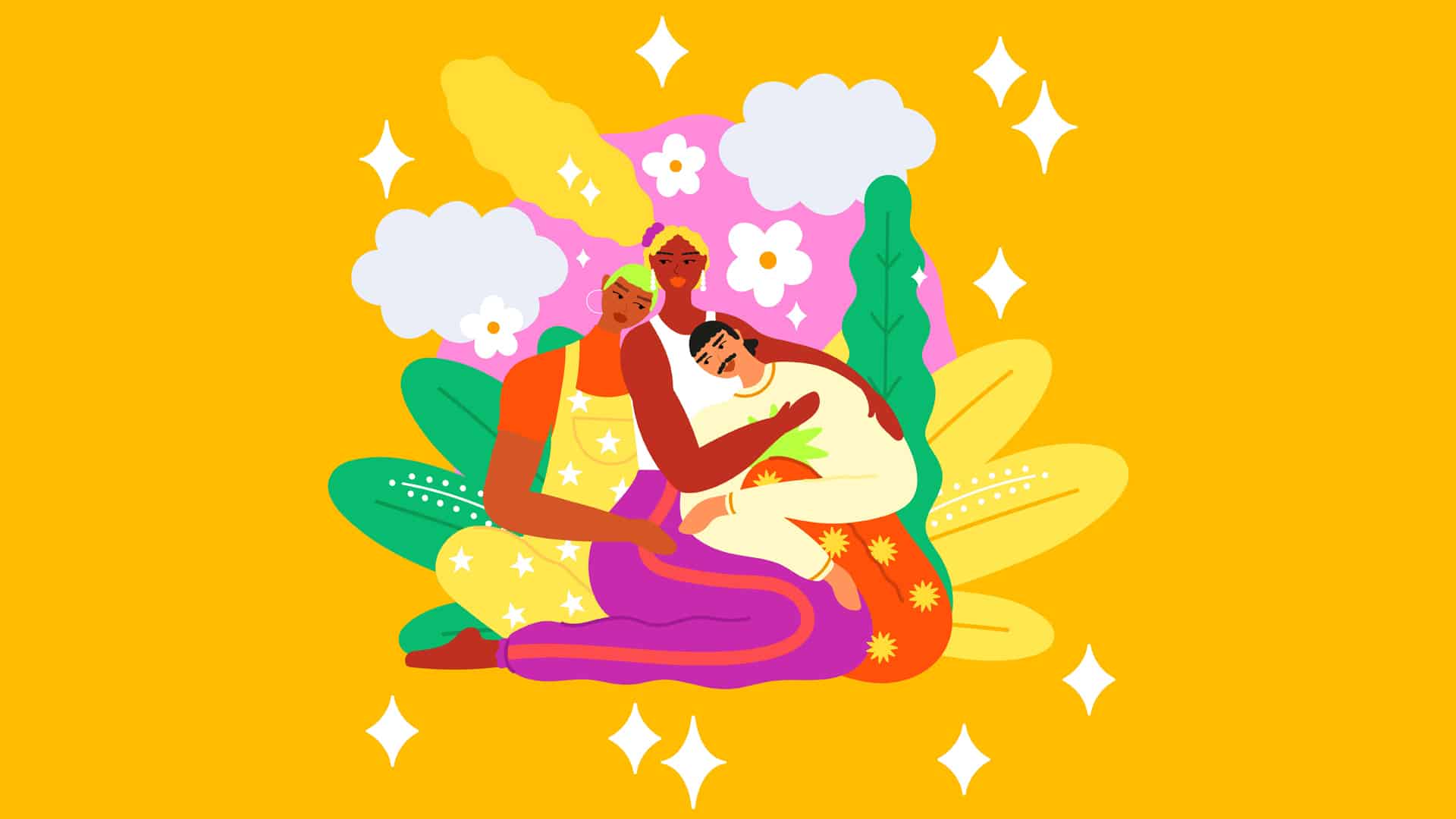 Live Event
Opening Night
Catch up on the Opening Night celebrations at Iris 2020, with 4 short films including the UK premiere of SAM
---
Tom Selway is our host as we launch the first Iris Prize UK-wide celebration of LGBT+ film. Expect some surprises as we look forward to what's in store over the next week of free movies, talks, parties and more. 
The film programme is headed by the UK premiere of S.A.M. which tells the story of a budding love affair between two boys, both called Sam, one of whom has Down's syndrome. 
S.A.M (UK PREMIERE)
Dir: Eyre and Ely  | 16 mins  
The short film follows two teenage boys (played by Sam Retford and Mencap ambassador George Webster). Both are named Sam, and they meet at the swings each week to escape their dysfunctional home lives, slowly falling in love.  S.A.M was developed by the writing and directing duo Eyre and Ely, who wanted to create a story that represents people in the LGBTQ+ community with learning difficulties.  
Cwch Deilen 
Dir: Efa Blosse-Mason | 7 mins
Learning to love someone can be scary, but it can also lead to the most marvellous adventure. With a striking illustrative style, writer/director Efa Blosse-Mason tells the story of Heledd and Celyn who navigate the undiscovered and murky waters of entering a new relationship. Facing vulnerability and a sea monster, the lover's odyssey tests the strength of their Leaf Boat. Through the bewitching power of 2D animation this film explores the internal worlds of the characters emotions which are visualized through seasons and stormy seas.  
Involuntary Activist 
Dir: Mikael Bundsen | 19 mins  
Aled is faced with a dilemma when his sister tells him his husband isn't on the guest list to her wedding in Turkey. Torn between alienating the sister he loves or doing something that goes against his own core values, Aled struggles to keep everyone happy. Exploring the theme of conformity versus defiance – Involuntary Activist shows us how easy it is to stand for something in theory but what a different matter it is to stand for it in practice.  
This is the tenth short film to be made by a winner of the Iris Prize. Celebrating LGBT+ film the prize is awarded annually in Cardiff and allows the winner to make a new film. Mikael Bundsen from Sweden won the Iris Prize in 2017 and in 2018 filmed Involuntary Activist in Pontypridd and Cardiff.  
Lifeline 
Dir: Lewis Carter | 12 mins  
During the Covid-19 Pandemic of 2020, two self-isolating office workers, both lonely in their own way, connect via a series of progress reports. Each becoming the other's lifeline to a world beyond quarantine. 
Available to watch until 31 October 2020 for £5