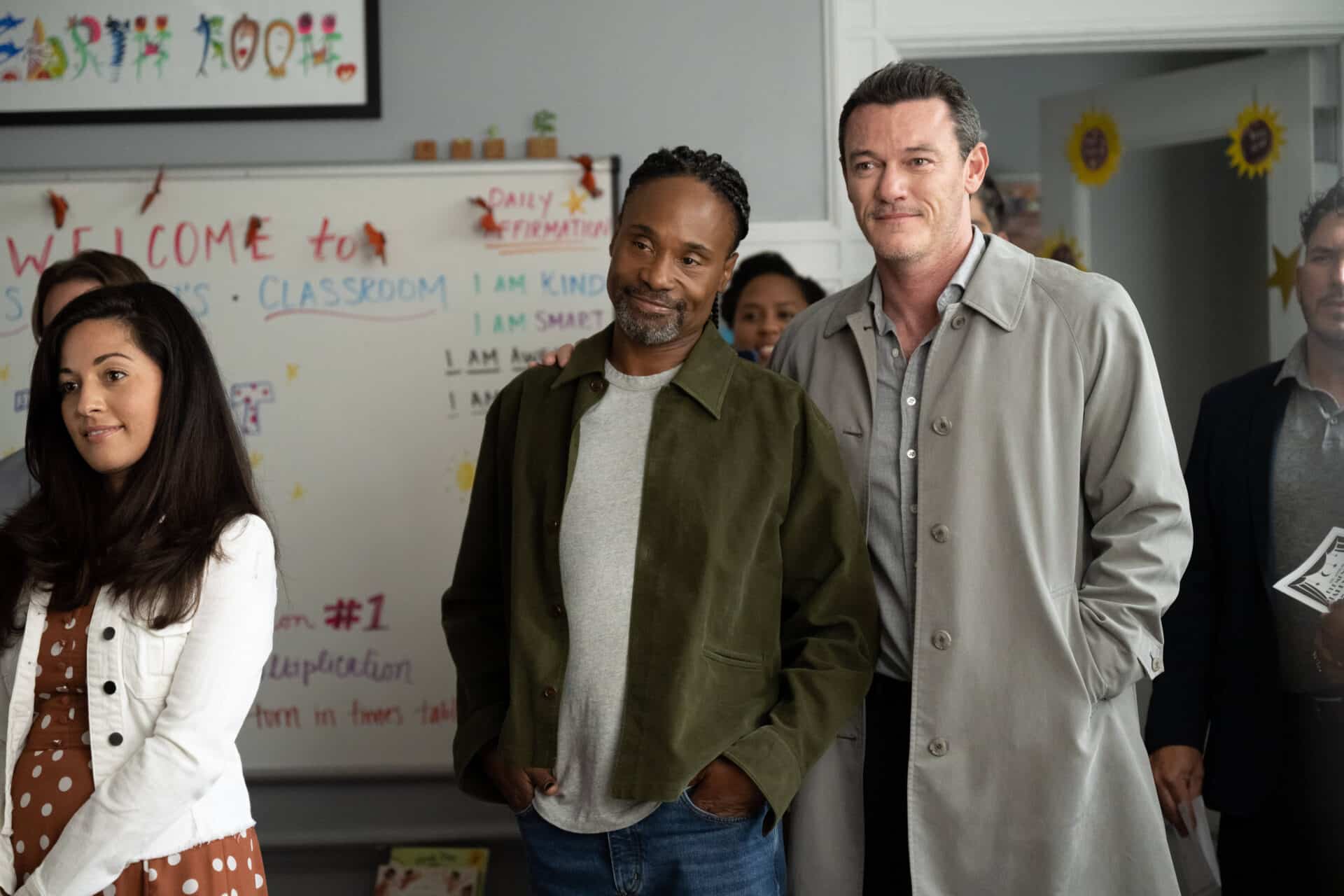 2023 Feature Films
Our Son
A divorcing couple fight over the custody of their 8-year-old son. Starring Luke Evans (Nicky) and Billy Porter (Gabriel). Both workaholic breadwinner Nicky and former actor/devoted stay-at-home dad Gabriel feel entitled to full custody, as the former partners struggle to redefine their lives post-separation.

Showings - select to order tickets:
Thu, Oct 12th, 8:00 PM @ Vue Cinema - Screen 1
Sun, Oct 15th, 6:30 PM @ Vue Cinema - Screen 1
---
---
Mae cwpl sy'n ysgaru yn ymladd dros ofal eu mab 8 oed. Yn serennu Luke Evans (Nicky) a Billy Porter (Gabriel). Mae Nicky sy'n gorweithio ac yn ennill yr arian, a'r cyn-actor / tad ymroddedig Gabriel yn teimlo bod ganddynt hawl i warchodaeth lawn, wrth i'r cyn-bartneriaid gael trafferth ailddiffinio eu bywydau ar ôl gwahanu.
---
Bill Oliver grew up in Birmingham, Alabama, graduated from Princeton University and received an M.F.A. in Directing from the American Film Institute. His short films have played in festivals worldwide, including the Rotterdam International Film Festival, and won several awards. He has also directed plays in Los Angeles and New York, including The Alice Complex and A History of Cobbling, for which he received the award for Best Direction at the 2008 and 2009 New York International Fringe Festival.
---
Cafodd Bill Oliver ei fagu yn Birmingham, Alabama, a graddiodd o Brifysgol Princeton gan dderbyn MFA mewn Cyfarwyddo o'r American Film Institute. Mae ei ffilmiau byrion wedi'u dangos mewn gwyliau ledled y byd, gan gynnwys Gŵyl Ffilm Ryngwladol Rotterdam, ac wedi ennill sawl gwobr.
Mae hefyd wedi cyfarwyddo dramâu yn Los Angeles ac Efrog Newydd, gan gynnwys The Alice Complex ac A History of Cobbling, a derbyniodd y wobr am y Cyfarwyddo Gorau yng Ngŵyl Ymylol Ryngwladol Efrog Newydd 2008 a 2009.
BUY TICKETS
---