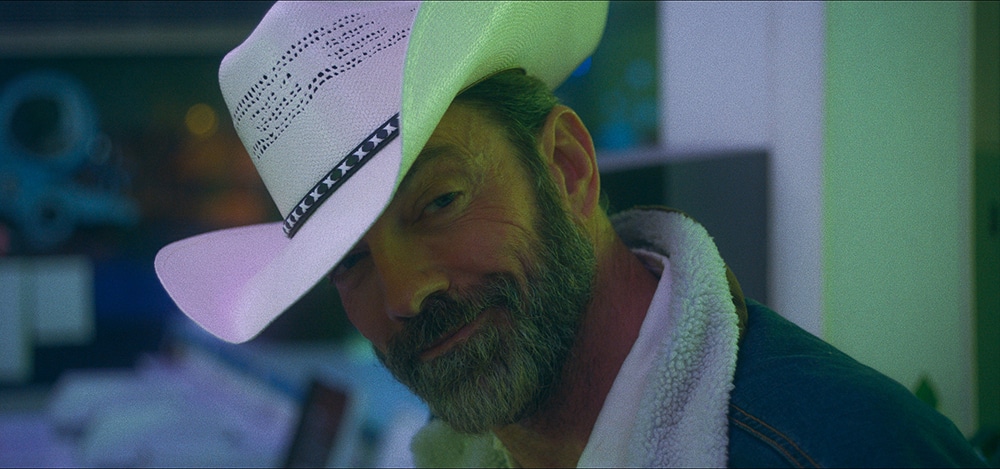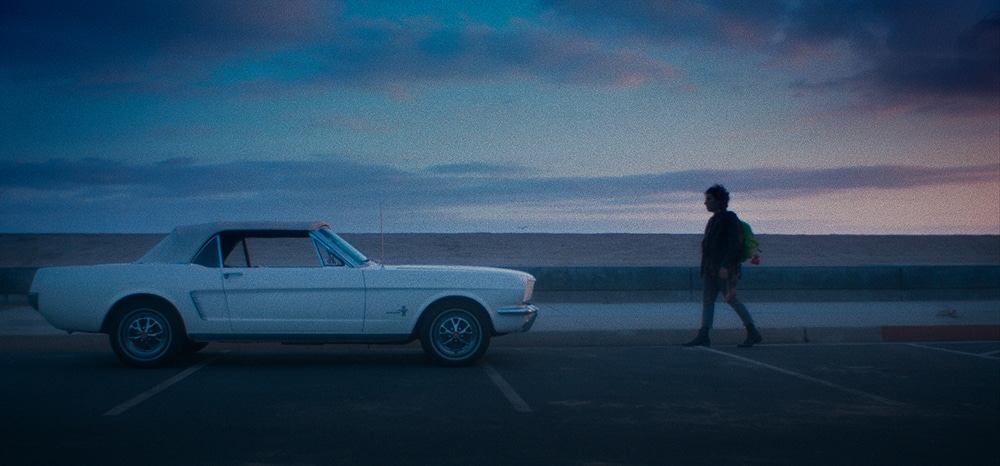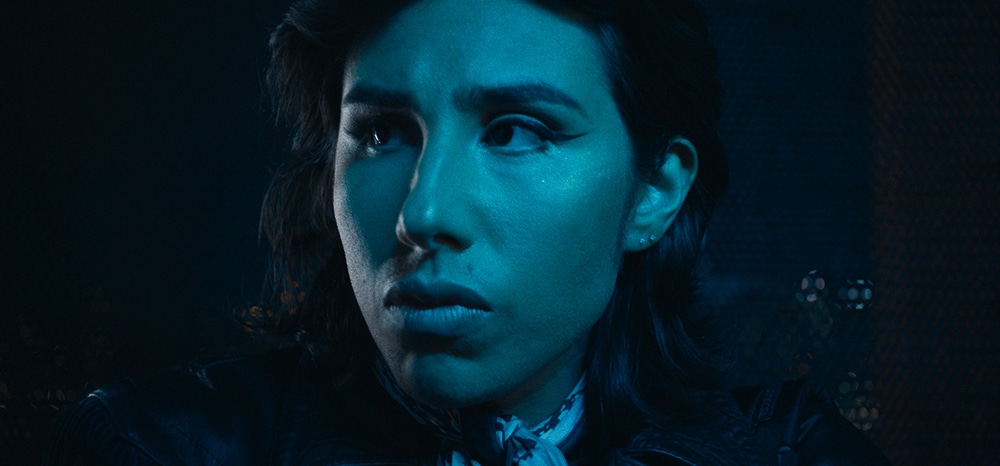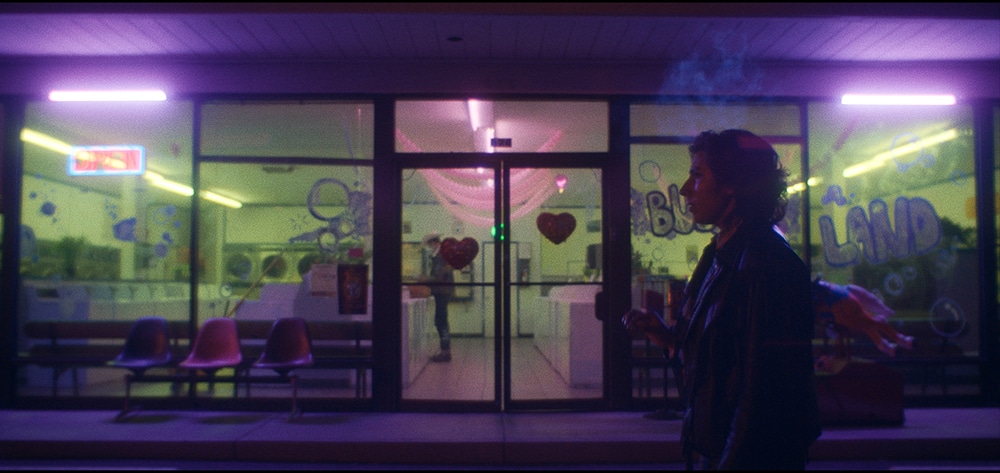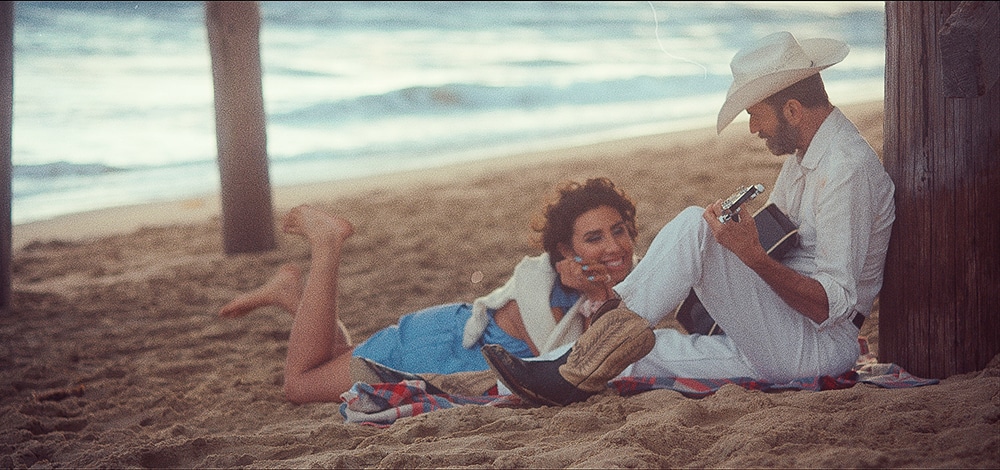 Iris Prize 2019
Ponyboi
DIRECTOR:
River Gallo, Sadé Clacken Joseph
PRODUCER:
Kristen Laffey & Erica Rose
USA, 19 mins
---
Ponyboi is an intersex runaway, working at a laundromat and hustling as a sex-worker. But after a mysterious encounter with a man from his dreams, he learns that perhaps he is worthy of leaving his seedy life in New Jersey behind. Blurring the boundaries between fantasy and reality, Ponyboi is a queer film about love, redemption and self-acceptance.  
Programme 7 | This is America | Cineworld Screen 15 | Fri 11 Oct 10am
Buy tickets for Programme 7 / Buy festival passes
RIVER GALLO [pronouns he/his] is a GLAAD award-winning Salvadoran-American filmmaker, actor, writer, model and intersex advocate with interACT. His work explores the dynamics of personal and confessionary storytelling, and media's healing abilities through re-envisioning minority narratives. He is a graduate of NYU's Tisch School of the Arts Experimental Theatre Wing and the University of Southern California's School of Cinematic Arts MFA program. "Ponyboi," his USC thesis which he wrote, co-directed, and acted in, is the first narrative film created by and starring an out intersex person in the history of cinema—produced by Stephen Fry and Emma Thompson. This year River received the 'Rising Star Award' at the 2019 GLAAD Media Awards. He was named one of the "Most Exciting Queer People to Follow in 2019" by Out Magazine and made PAPER Magazine's list of "100 People Taking Over 2019". He is the CEO and co-founder of Gaptoof Entertainment, a multi-media production house in Los Angeles, which focuses on intersectionality and creating inclusive spaces for POC, LGBTQIA+, and womnxn narratives. Sadé Clacken Joseph is a Caribbean-American filmmaker, music video director, photographer and singer-songwriter from the Bronx, NY. She began making short films and writing songs on piano in high school, and has been in love with telling stories ever since.  After graduating with a degree in Anthropology from Columbia University in 2011, she joined the production team for the ABC talkshow The View. After four years on the show, and freelancing as a documentarian, she decided to fully pursue her dreams of being a filmmaker through the MFA Film Production program at USC's School of Cinematic Arts. Sadé is dedicated to shining a light on underrepresented groups, particularly people of color, women, first generation immigrants and members of the LGBTQIA community. From the Hebron Hills of Palestine, to the streets of South Central, the content she creates showcases diverse voices from all reaches of the globe. Through directing, writing, shooting, editing and producing,  her portfolio extends across multiple forms of media.  Whether it is music videos, documentaries, narrative films or promotional content, her vision, voice and sensitivity to socially conscious, character driven storytelling shines brightly. Currently, Sadé is the videographer, photographer and content producer for the award-winning hip-hop artist Common and his social justice based non-profit organization, Imagine Justice. Her work on Common's Hope and Redemption Prison Tour over the last two years has been featured on VICE, Variety, Mic and Rolling Stone. She is currently directing a feature length, Atlanta-based, music documentary entitled Trap Jazz (2020) and in development on her first feature narrative Shteez (2021). Sadé is a Director's Guild of America John Frankenheimer Fellow and Inaugural 30 Under 30 Caribbean-American Emerging Leader and Change Maker Award recipient for which she was honored at Obama's White House. She is based out of Los Angeles and represented by Jelani Johnson at CAA.
ponyboithefilm.com

 @ponyboi_film

 PonyboiFilm