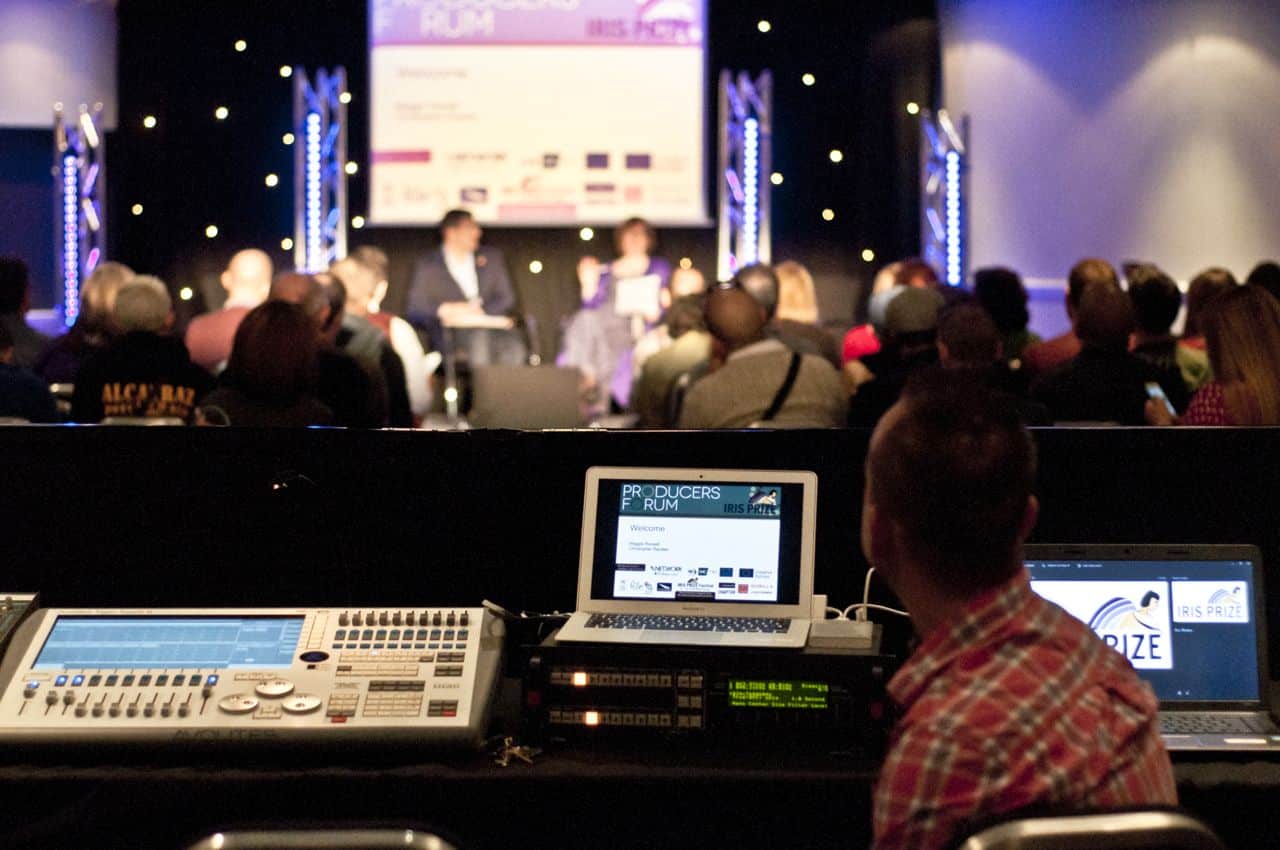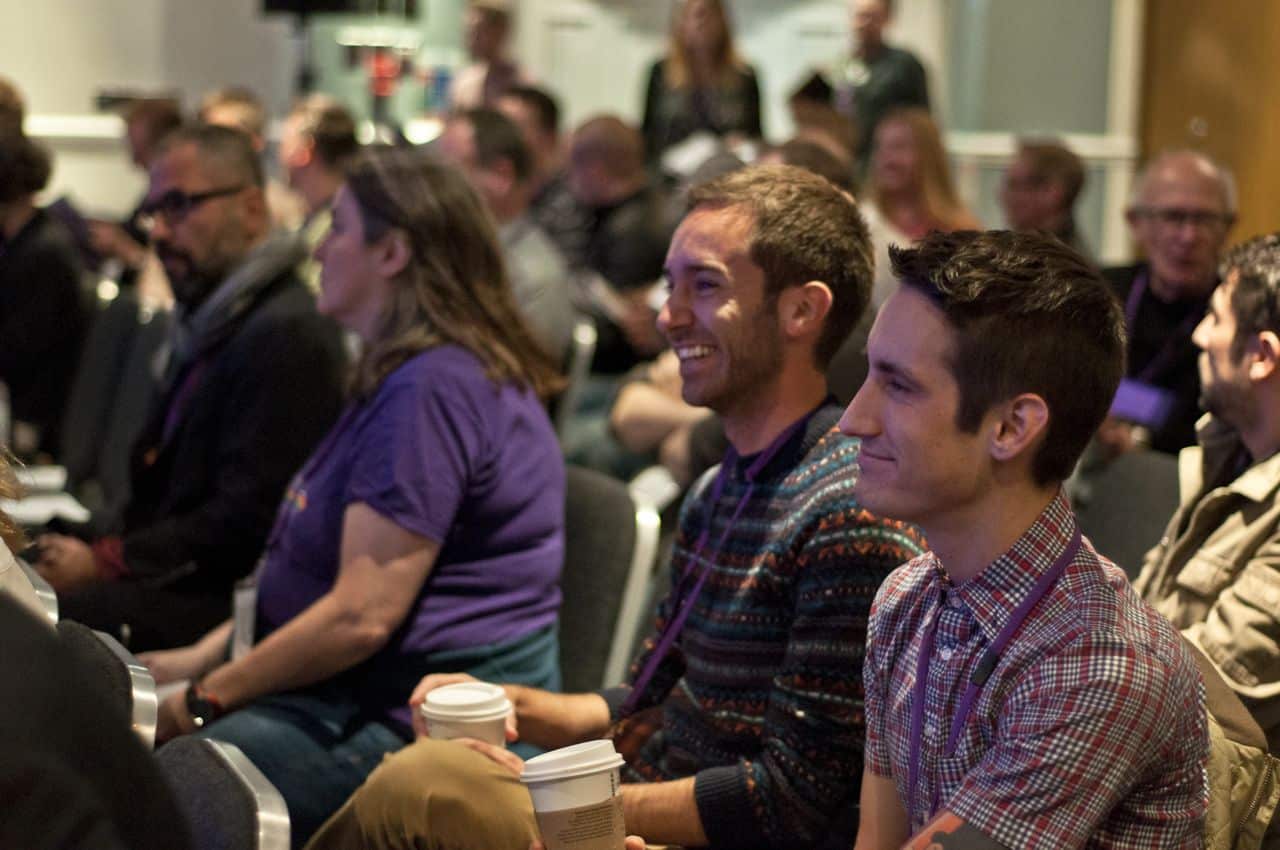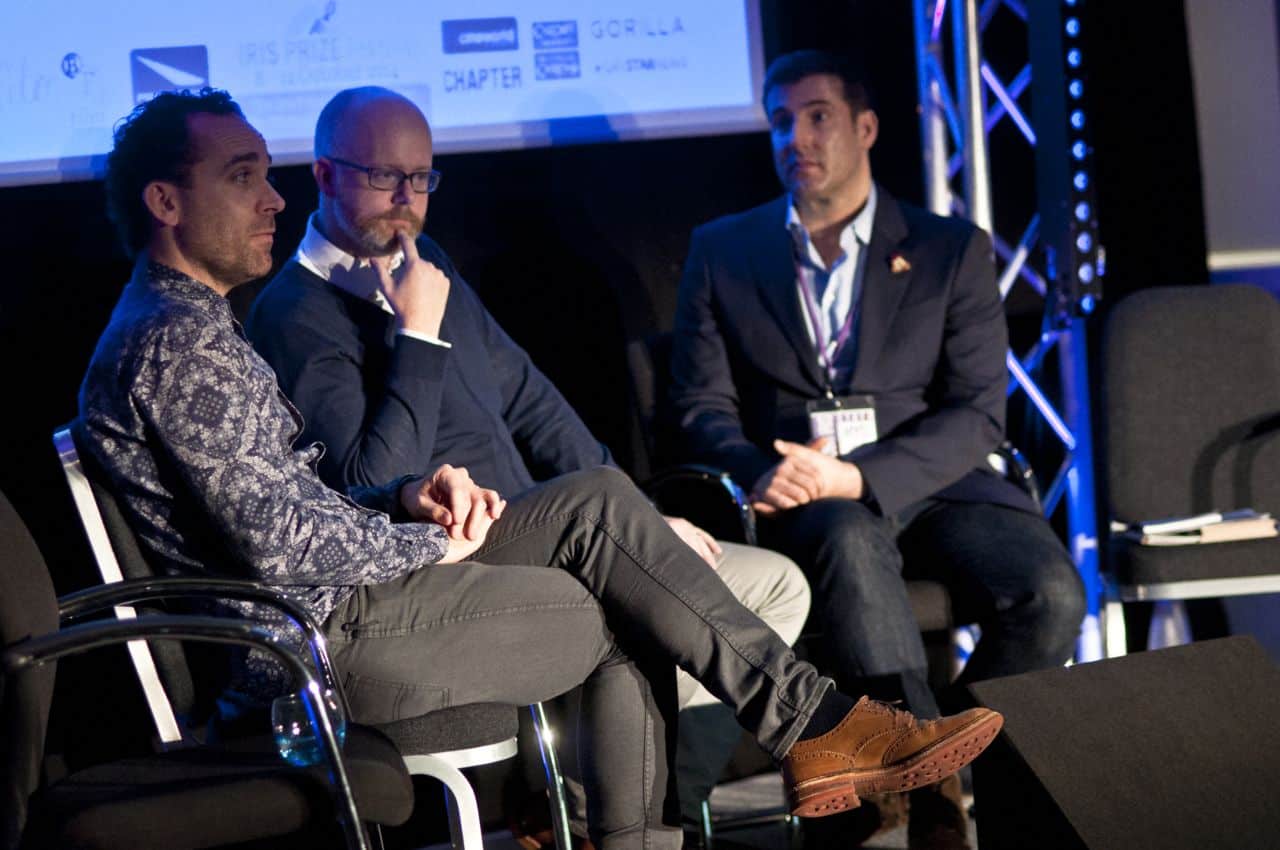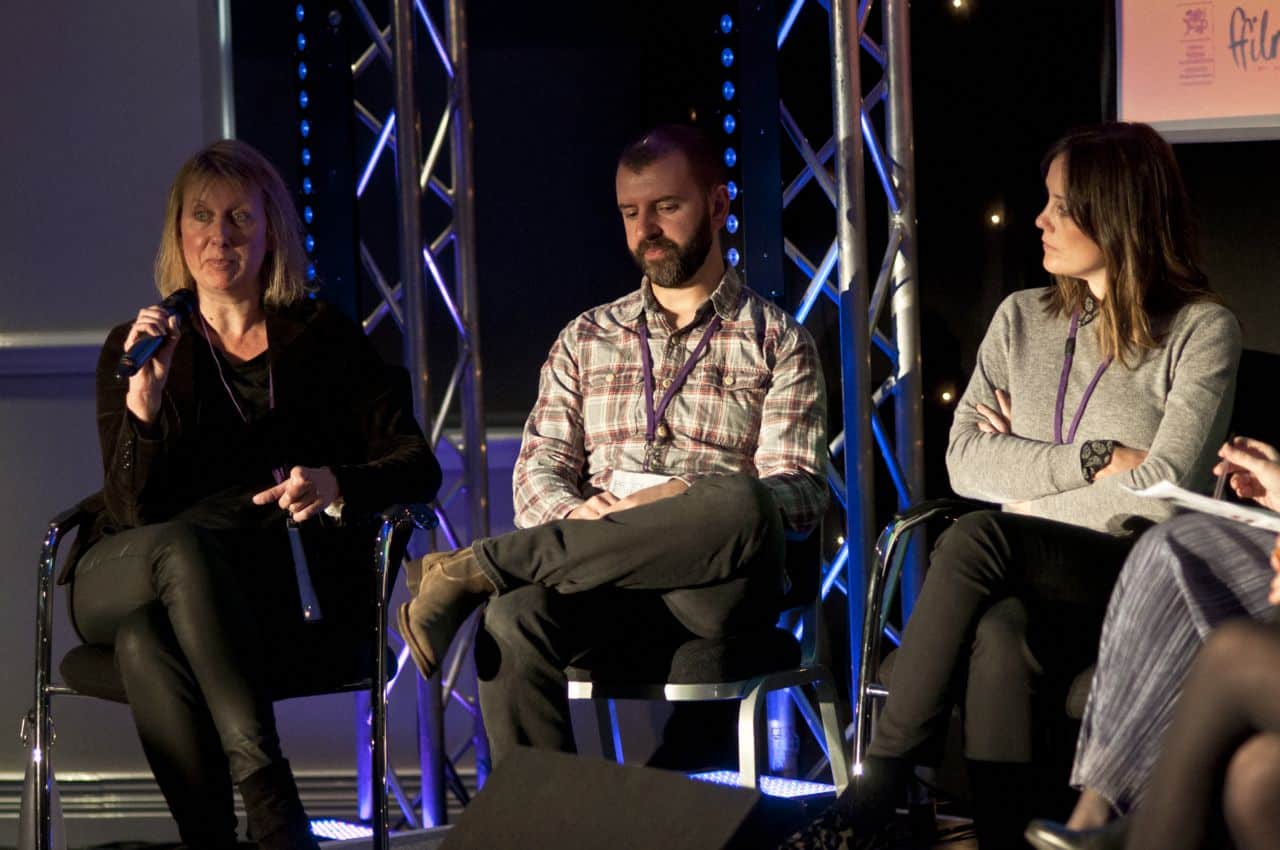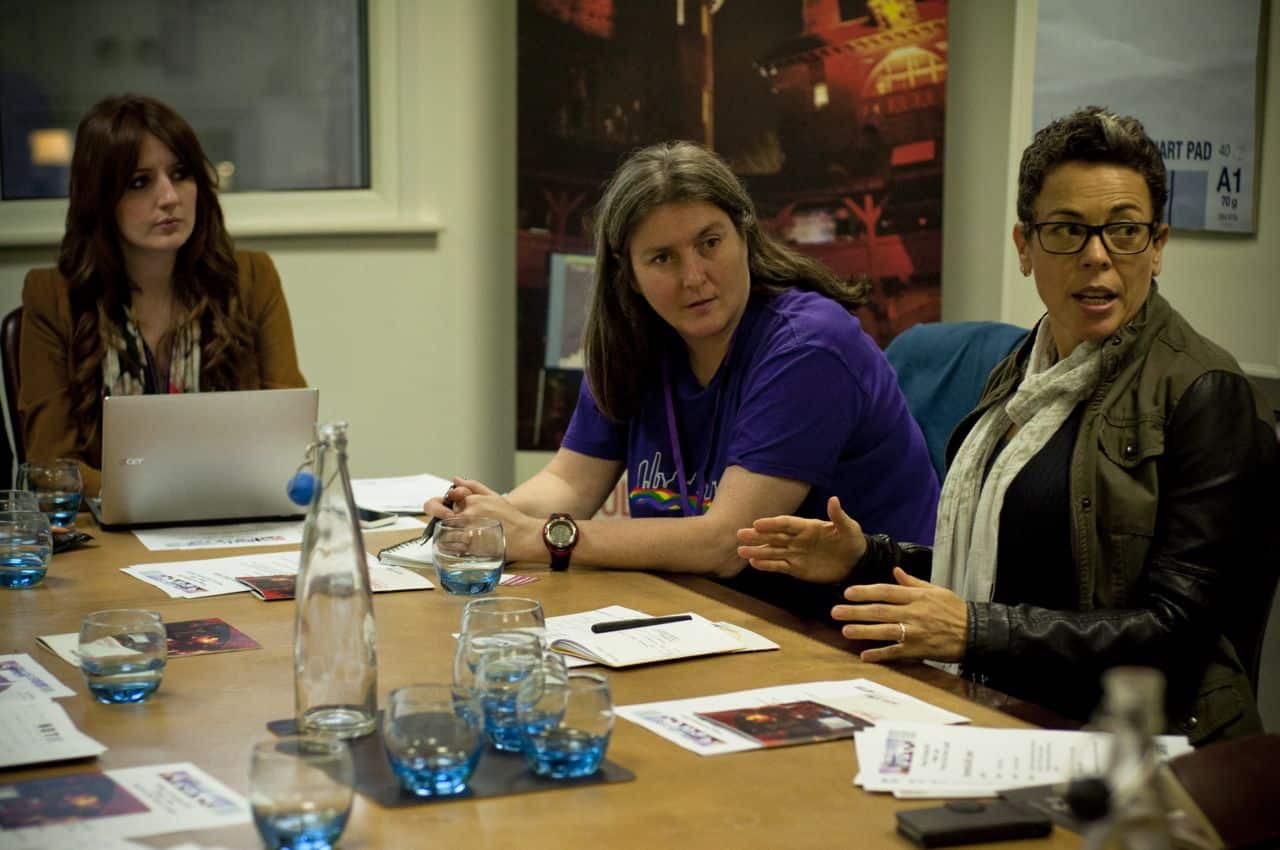 Producers Forum 2015
The Producers Forum is the annual gathering of directors, producers, writers, actors, and distributors who meet in Cardiff to discuss the latest issues to affect the film industry. Coinciding with the Iris Prize Festival the Producers Forum is the perfect place to learn, share, and network with like minded people.
---
PRODUCERS FORUM PROGRAMME 2015 – £35 INC LUNCH AND COFFEE (STUDENT RATE £20 INC LUNCH AND COFFEE)
FREE ENTRY WITH IRIS VIP PASS – £75 (£65 FOR IRIS MEMBERS)       BOOK YOUR TICKET HERE!
9.30am Coffee and registration
10.25am – 10.30am CROESO / WELCOME
Welcome from the host of the Producers Forum: Christopher Racster (US)
10.30am – 11.30am Session One
Talent Development – You've made a short. You've won an award. You have your next project – piece of cake?

During this session we would like to point out it is never that easy! Award winning film-makers from Wales and Scotland will share with us their experiences following the excitement of winning an award.
Jay Bedwani – an award winning filmmaker from Wales. His last film, Quixotic Player, is shortlisted for the Iris Prize Best British Award . He is currently in post production on his latest documentary which he filmed in Barry earlier this year.
Katie White – an award winning, Scottish BAFTA NTA nominee and a pro-active member of the Scottish Independent filmmaking scene.  She wrote / co-produced last year's Iris Prize winning Best British short Middle Man. Katie is at present looking into funding her first feature film and Edinburgh Festival play in 2016.
Lloyd Eyre-Morgan – is a film director and writer from Manchester with three feature films released worldwide via TLA Releasing. Lloyd is nominated for Best of British at Iris with Closets, and is currently adapting the short into a feature film seeking funding with plans to shoot next year.
Chair: Andrew Smith, Pinewood Studios
11.30am – 11.45am BREAK
11.45am – 12.45pm Session Two
Funding – the faces behind the names with the cash!
Ffilm Cymru Wales, Adam Partridge
BFI, Deborah Williams, Diversity Manager
Pinewood Studios, Andrew Smith,
Creative Europe Desk UK Wales, Judy Wasdell
An opportunity to meet the people working for the organisations who might want to invest in your next film project. The panellists include funders who have responsibility for Wales, the UK and Europe.
Supported by Creative Europe Desk UK Wales

1.00pm – 1.50pm LUNCH
Everybody is invited to enjoy lunch in the spacious dining room of the Park Inn Hotel. Take advantage and network, but try not to eat and speak at the same time – there is an art-form to networking successfully!
2.00pm – 3.00pm Session Three
Country Focus: IRELAND – the business of filmmaking
An opportunity to discover more about the business of film making in Ireland covering development, production, distribution and exhibition. This business session complements the Iris Prize focus which is looking at how LGBT people from Ireland are represented on film.  The Ireland focus is produced in association with GAZE film festival in Dublin and with support from OUTburst, Belfast.
Speakers include:
Cian Smyth – builds creative partnerships allowing great art and cultural events to happen. He is currently event producer and documentary programmer for Belfast Film Festival and Chair of Outburst Arts. In previous roles he has worked for the UK Media Desk located within the UK Film Council.
Roisin Geraghty – is an independent documentary producer, and a programmer at Gaze film Festival. She is passionate about the creation and curation of narrative and documentary film and has worked with various film organisations in both Ireland and the US, including Galway Film Fleadh, Irish Film New York, and the Independent Filmmaker Project
Eoin Maher – Writer and Director of 'No Strings' which is screening as part of this years Iris Prize competition. His film recently won Filmmaker of the Future at the Oscar Qualifying Rhode Island International Film Festival. Recently graduated from London Film School he works as a script reader and sound recordist while he seeks funding for future projects.
Chair: Hannah Raybould, Director, Bafta Cymru
2.00pm – 3.00pm Session Four
Talent Development: Straeon Iris
The aim of the Straeon Iris scheme is to encourage more LGBT stories for the screen, from Wales, about Wales and in Welsh. The scheme is focused on developing up to six short film scripts (max 10 mins duration) before selecting one to go into production. Today's workshop, through the medium of Welsh, will see some of the short-listed finalist pitch their script ideas to the audience, who in tern will offer valuable feedback.
Sponsored by: S4C, Ffilm Cymru Wales via BFI NET.WORK and the Iris Prize.
3.00pm – 3.55pm Session Five
EXHIBITION – who's your audience?
An opportunity for those who have a direct relationship with the audience to tell a few tales! What do audiences like and what makes them angry? Sometimes you feel that the audience might have been ignored when a film goes into production? In an industry obsessed with development and production this is an opportunity for the public facing side to discuss and share their experiences at the coal face!
The panel are:
Adam Silver – TLA Distribution
Will Machin – CEO, Metro International
Noel Sutton – Producer GAZE Film Festival, Dublin
Paul Sweeney – Film Consultant / Vue Cinemas
Hana Lewis – Film Hub Wales
Chair: Jayne Graham-Cummings (Queer Film Network)
3.55pm – 4.00pm DIOLCH YN FAWR / THANKS
Closing comments from the host of the Producers Forum: Christopher Racster (US).
Delegates are also invited to the official launch of Queer Film Network at 6pm in The Bafta Bar at Cineworld. The drinks reception will follow the screening of Iris Prize Best British – Programme One at 4.30pm also screening at Cineworld.
Media Surgeries.
Media surgeries with experts attending the Producers Forum will also be available during the Producers Forum. There will be two types of surgeries starting with round table discussions (max of 30 people) followed by one to one meetings with some of our speakers. Participants will need to book these surgeries in advance by e-mailing JODY TOZER after they have registered and paid.
Media Surgeries will be available with:
Judy Wasdell – Breakout Room 1 
Judy Wasdell is Manager of Creative Europe Desk UK Wales.  Judy has worked in the film and TV industry for over 25 years formerly for Richard Attenborough Productions, the BBC and MEDIA Antenna Wales.  Creative Europe Desk UK Wales was established in April 2014 to promote the new European Union Creative Europe Programme that brought the previous MEDIA and Culture Programmes together under one new Programme.
Sion Clwyd Roberts -Breakout Room 1 
Sion joined Cardiff law firm Capital Law in February 2010 is a Media and IP Specialist at having previously spent over 20 years in programme Finance, Legal and Business Affairs Departments at S4C and ITV gaining extensive knowledge of the film and television production and broadcasting businesses. He currently heads up the Media team which advises a range of companies and individuals in broadcasting, film, television and commercials production and compliance; music publishing and production, book and online publishing and IP matters generally. He also manages the relationship between Capital Law and sports clients, Cardiff City and Cardiff Blues.
Sian Gale – Breakout Room 2
Siân juggles managing the BECTU led CULT Cymru learning project funded by the Welsh Government with working as a qualified trainer and consultant specialising in Business Skills and Equality and Diversity. Siân is passionate about supporting people in their career progression. She is a trustee of the Welsh Broadcasting Trust.
Book 15 mins with Siân to discuss what BECTU offers or to talk about your training requirements, alternatively see her at the stand.
Gwawr Thomas – Breakout Room 2 
Gwawr Thomas is the Director of Creative Skillset Cymru, the skills body for the creative industries in Wales. Her role is to establish and oversee all industry-led skills and training programmes for the creative industries, offering support to employers, freelancers, new entrants, training providers and sector support organisations.
Katherine Pither – Breakout Room 2 
Katherine coordinates the Development & Production team, as well as the BFI NETWORK. She has worked in Script Development for Matador Pictures, Sonia Friedman Productions and Minnow Films. Holding a BA in Scriptwriting for Film and Television, Katherine has demonstrated her passion for screenwriting winning Best Short Film, Best Screenplay and the coveted Rising Star Awards at Monaco International Film Festival 2013. She continues to write alongside script development consultancy.
Hannah Thomas – Breakout Room 2 
Hannah Thomas is Head of Creative Sector Development at Ffilm Cymru Wales, where she heads up the talent and development team. Before joining Ffilm Cymru Wales she worked for the drama department at the BBC where she had more than ten years experience in development and production. She produced PyC for BBC Wales which was the first ever Welsh language multi-platform drama and she produced Becoming Human, the multi-platform extension of Being Human for Touchpaper amongst numerous other projects. Hannah is studying for an MA in Film and Television Production and is specialising in cross platform/cross media storytelling.
Adam Partridge – Breakout Room 2
Adam joined Ffilm Cymru Wales in January 2007 and has worked across a range of projects including Ivan Kavanagh's psychological horror The Canal and Louise Osmond's documentary Dark Horse.