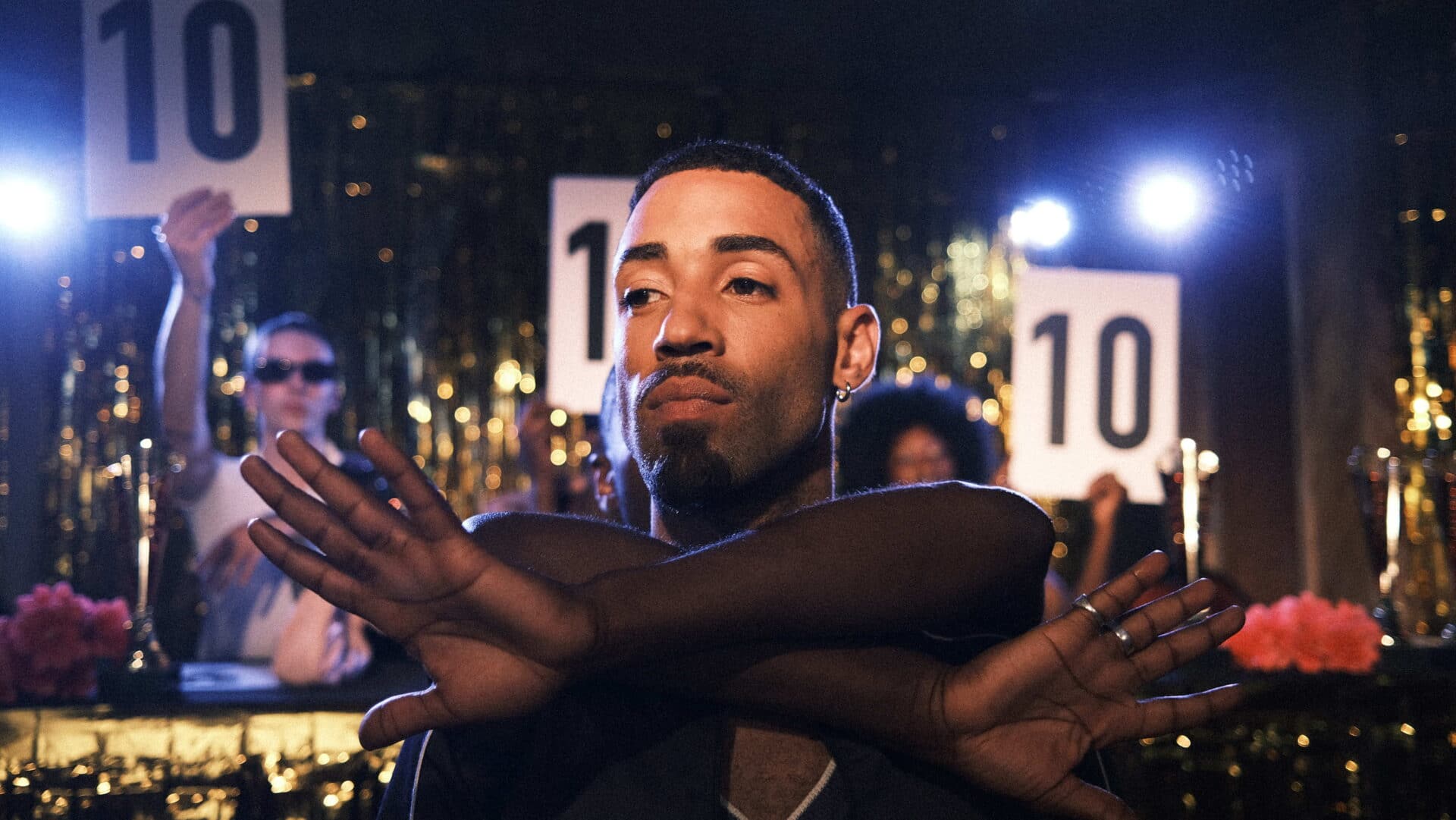 2023 Best British
Realness with a Twist
A talented footballer is forced to battle between his secret passion for voguing and the fear of his team-mate's disapproval.
---
PRODUCER:
David Giles & Maria Salcher
WRITER:
Cass Virdee & David Giles
United Kingdom, 12 Minutes
---
Mae pêl-droediwr talentog yn cael ei orfodi i frwydro rhwng ei angerdd cyfrinachol dros 'fogïo' ac ofn anghymeradwyaeth ei gyd-chwaraewr.
---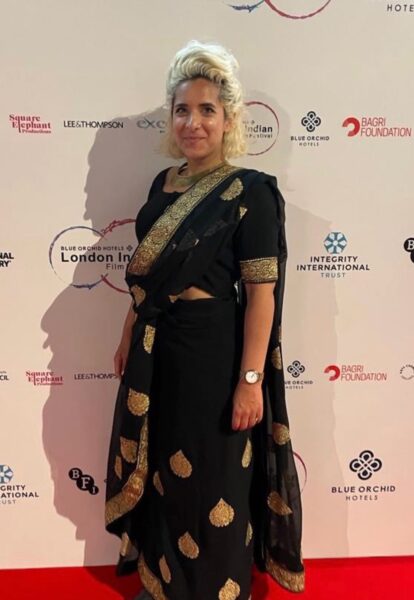 Granddaughter to Indian corner shop owners, raised in a British Asian household in Essex- Cass Virdee found her home in film and storytelling.
Cass is an award-winning writer-director currently creating short films and music promos. Her most recent short film '51 States' ,has screened at over 30 film festivals, winning awards including best short film, best sci-fi and best director.
Her dedication and ability to create scope, scale and beautiful visuals comes from her background Art Directing on films such as Steve McQueen's Blitz, The Batman and Indiana Jones.
Her mission is to create moving, authentic, original work and has recently co-created Lucky Mascot Productions with producer David Giles, dedicated to creating unheard stories.
---
Yn wyres i berchnogion siopau cornel Indiaidd, magwyd Cass Virdee mewn cartref Asiaidd- Brydeinig yn Essex a daeth o hyd i'w chartref mewn ffilm ac adrodd straeon.
Mae Cass yn ysgrifennwr-gyfarwyddwr arobryn sy'n creu ffilmiau byrion a promos cerddoriaeth ar hyn o bryd. Mae ei ffilm fer ddiweddaraf '51 States', wedi cael ei dangos mewn dros 30 o wyliau ffilm, gan ennill gwobrau gan gynnwys y ffilm fer orau, y ffilm ffuglen wyddonol orau, a'r cyfarwyddwr gorau.
Daw ei hymroddiad a'i gallu i greu cwmpas, graddfa a delweddau hardd o'i chefndir mewn cyfarwyddo celf ar ffilmiau megis Blitz gan Steve McQueen, The Batman ac Indiana Jones.
Ei chenhadaeth yw creu gwaith symud, dilys, gwreiddiol ac yn ddiweddar mae wedi cyd-greu Lucky Mascot Productions gyda'r cynhyrchydd David Giles, sy'n ymroddedig i greu straeon sydd heb eu clywed.
---