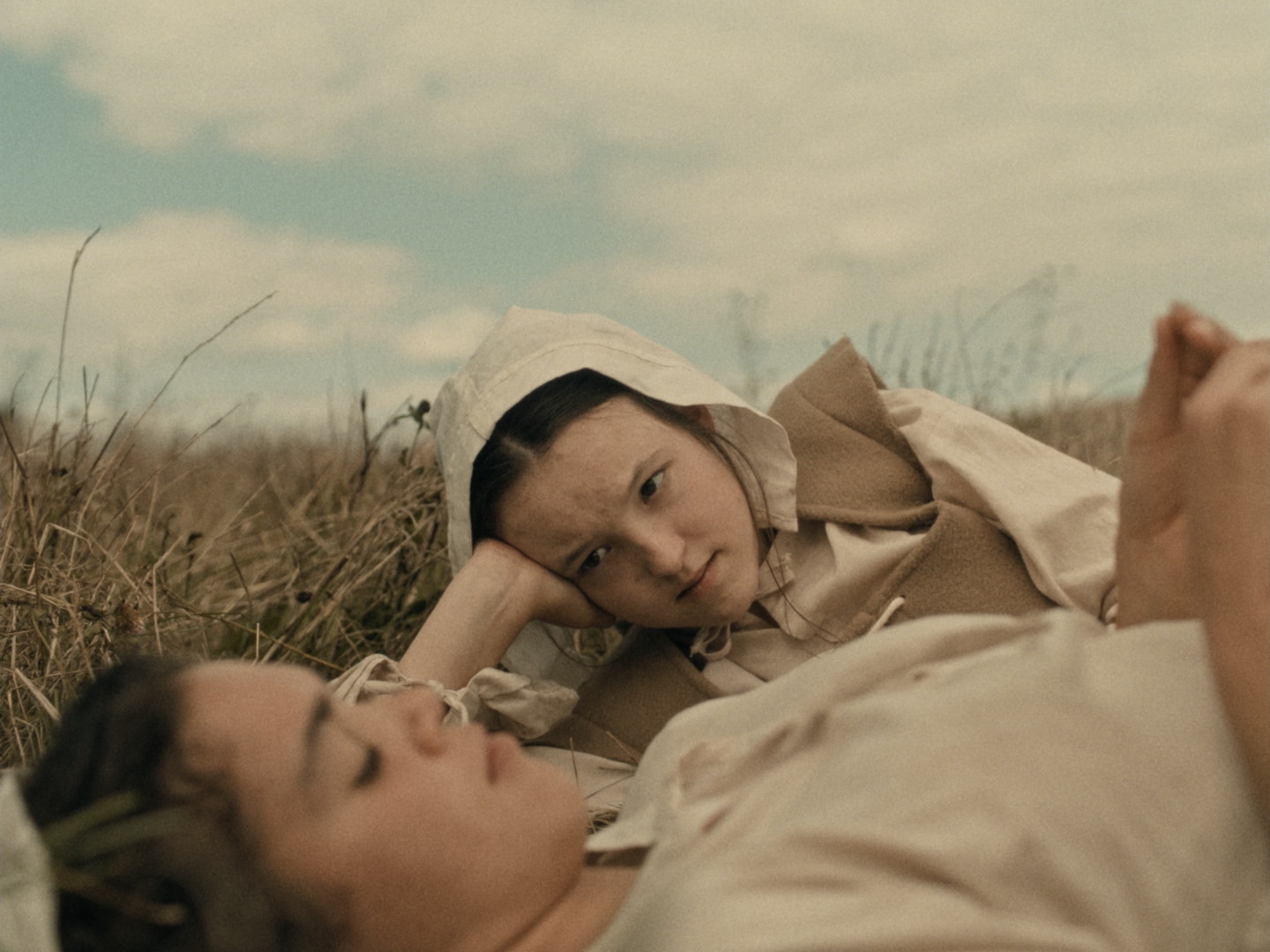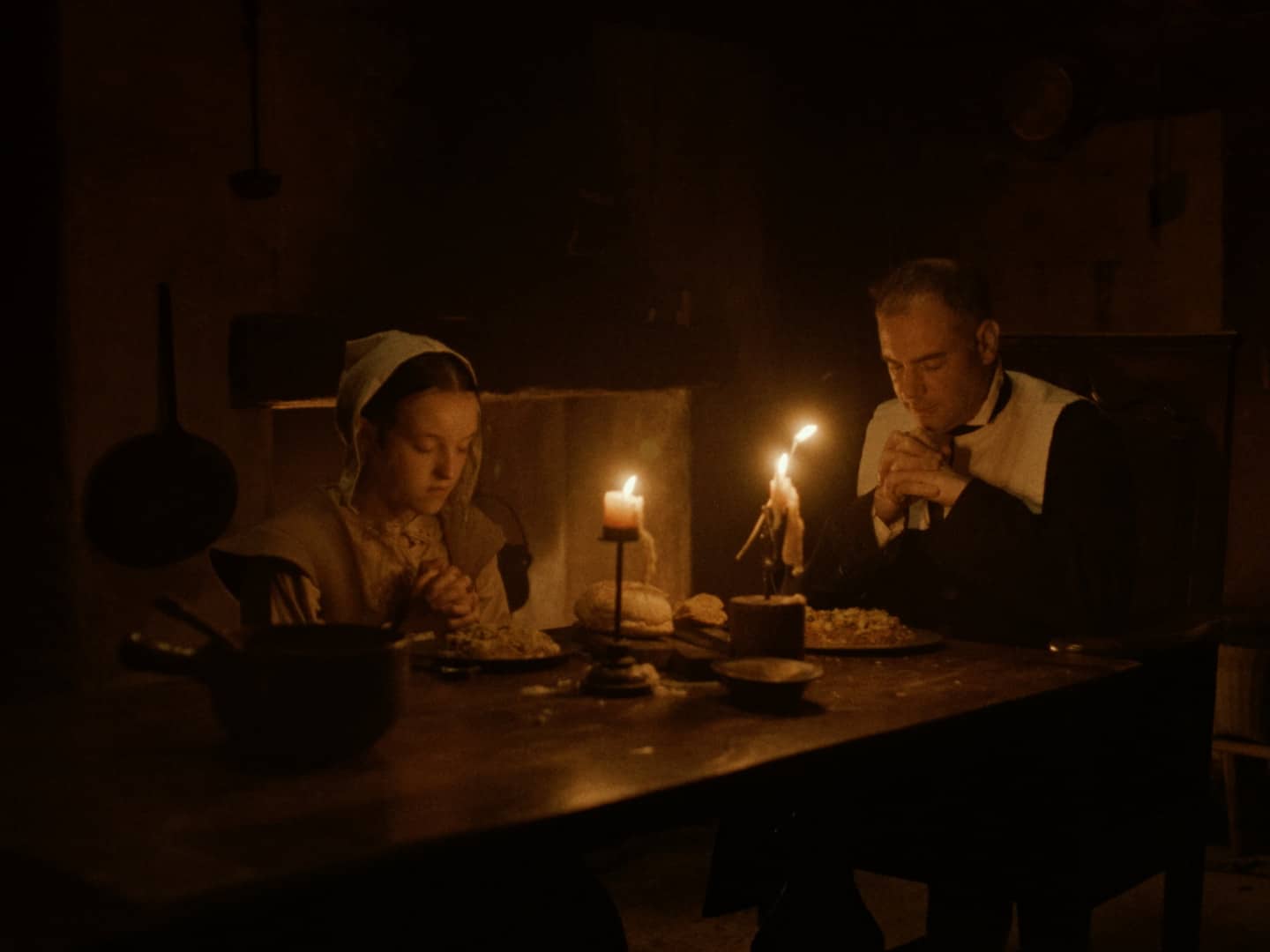 2023 Best British
Requiem
Requiem is set in 1605, against the backdrop of the witch trials. It's a coming of age story, following Evelyn as she engages in a game of cat and mouse against her father, Minister Gilbert, in order to be with Mary, the woman she loves.
---
DIRECTOR:
Em J. Gilbertson
PRODUCER:
Michelle Brøndum
WRITER:
Laura Jayne Tunbridge
United Kingdom, 25 Minutes
---
Gosodir Requiem ym 1605, yn erbyn cefndir y treialon gwrach. Mae'n stori  dyfod i oed, yn dilyn Evelyn wrth iddi chwarae â'i thad, y Gweinidog Gilbert, fel cath a llygoden, er mwyn bod gyda Mary, y fenyw y mae'n ei charu.
---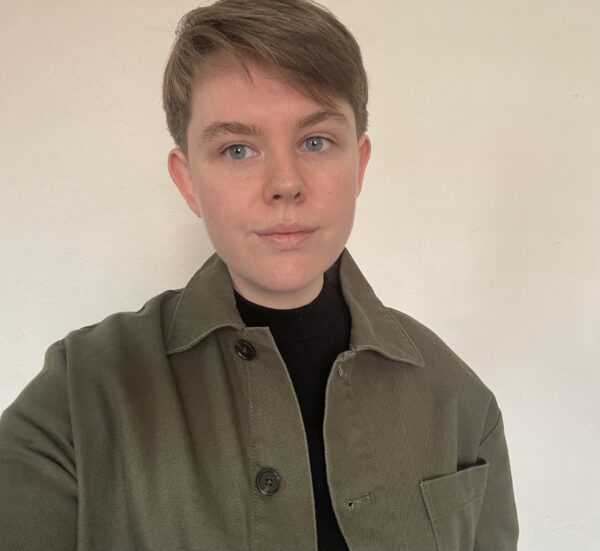 Em J. Gilbertson is a non-binary writer/director from Liverpool, working across film, television and music videos. Em is represented by the Independent Talent Group and currently working towards their first feature film: The Pigeon Heart. Their previous work has explored gender roles and the pressure to assimilate into dangerous environments but new projects are exploring non-binary identities and freedom.
A recent graduate of the prestigious NFTS' Directing Fiction course and a Channel 4 Scholar. Their graduation film: Requiem starring Bella Ramsey was the Winner of Best Postgraduate Drama at the Royal Television Society Student Awards 2022.
Since graduating, Em has done some second unit directing on BBC's "Silent Witness" and ITV's "Malpractice". Previously Em shadowed BAFTA nominated Phil Barantini and the legendary Mary Harron. Em's previous work: Crashing Waves saw a lot of success on the festival circuit and was Broadcast on Channel 4 as part of Series 5 of Random Acts. The film was nominated for the Iris Prize, gained a Vimeo Staff Pick and was an official selection for #fivefilmsforfreedom presented by the British Council and BFI Flare in 2019.
---
Mae Em J. Gilbertson yn ysgrifennwr-gyfarwyddwr anneuaidd o Lerpwl, yn gweithio ar draws ffilm, teledu a fideos cerddoriaeth. Cynrychiolir Em gan Independent Talent Group ac ar hyn o bryd mae'n gweithio tuag at eu ffilm nodwedd gyntaf: The Pigeon Heart. Mae eu gwaith blaenorol wedi archwilio rolau rhywedd a'r pwysau i gymhathu i amgylcheddau peryglus ond mae prosiectau newydd yn archwilio hunaniaethau anneuaidd a rhyddid.
Graddiodd yn ddiweddar o gwrs  Cyfarwyddo Ffuglen nodedig NFTS ac mae yn ysgolhaig Channel 4. Eu ffilm raddio, Requiem yn serennu Bella Ramsey, oedd enillydd y Ddrama Ôl-raddedig Orau yng Ngwobrau Myfyrwyr y Gymdeithas Deledu Frenhinol 2022.
Ers graddio, mae Em wedi gwneud cyfarwyddo ail uned  "Silent Witness" y BBC a "Malpractice" ITV. Cyn hynny cysgododd Em Phil Barantini (a enwebwyd am BAFTA) a Mary Harron, Gaeth gwaith blaenorol Em, Crashing Waves, lawer o lwyddiant ar gylchdaith gwyliau ffilm a chafodd ei darlledu ar Channel 4 fel rhan o Gyfres 5 Random Acts. Enwebwyd y ffilm ar gyfer Gwobr Iris, dewiswyd fel Vimeo Staff Pick ac roedd yn ddewis swyddogol ar gyfer #fivefilmsforfreedom a gyflwynwyd gan y British Council a BFI Flare yn 2019.
---