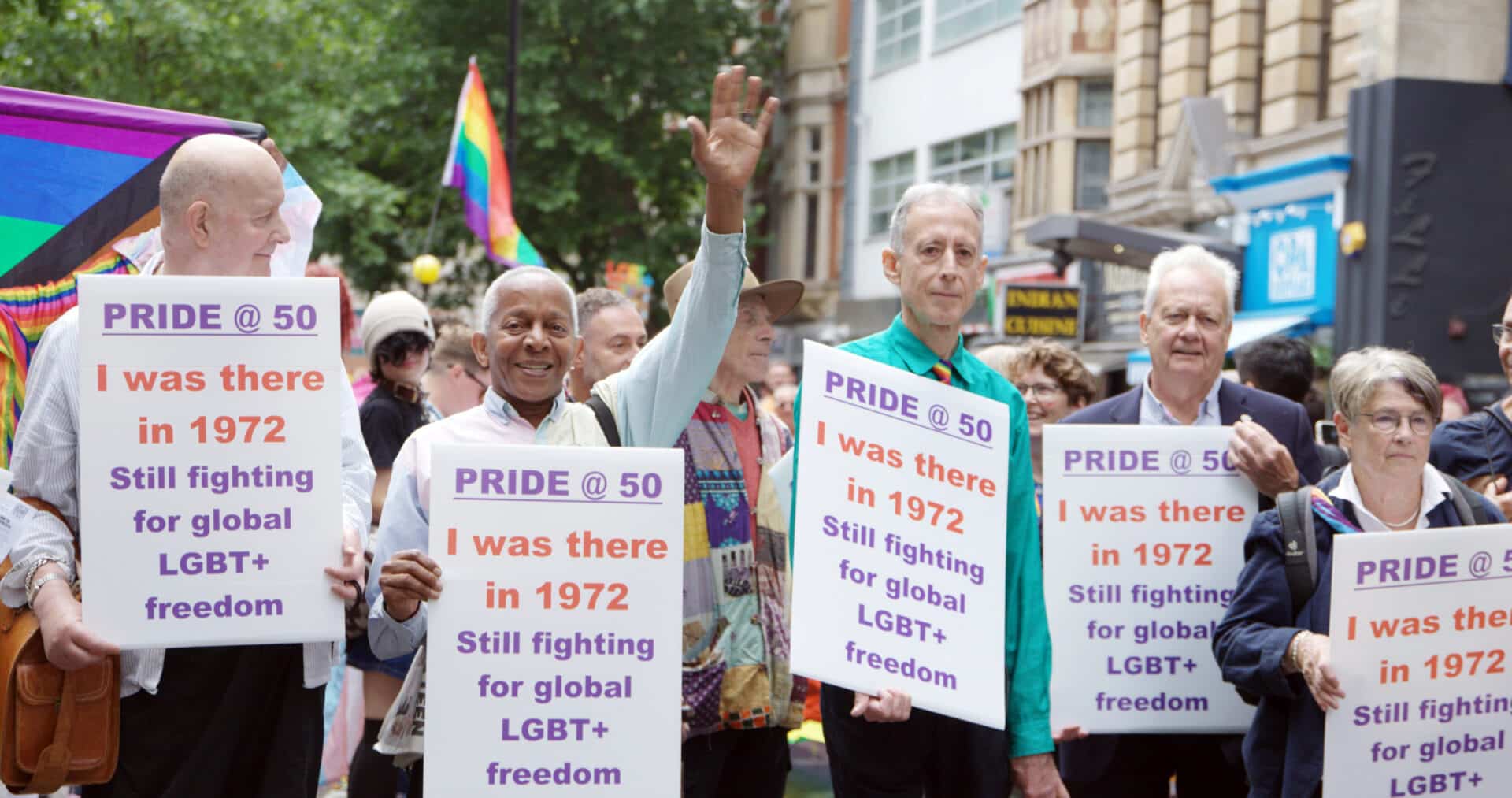 2023 Iris Prize
Ted and Noel
For over 50 years, iconic activist Ted Brown has fought for queer and black identities. But after losing his partner, Noel, under heart-breaking circumstances, a devastated Ted questions the impact of his activism and struggles to mount a new campaign. Can Ted find the strength for one last fight for LGBTQ+ rights?
---
PRODUCER:
Dan Hodgson, Mary Pattisson
Uk, 25 minutes
---
Ers dros 50 mlynedd, mae'r actifydd eiconig Ted Brown wedi ymladd dros hunaniaethau queer a du. Ond ar ôl colli ei bartner, Noel, o dan amgylchiadau torcalonnus, mae Ted yn ei alar yn cwestiynu effaith ei actifiaeth a'i frwydrau i gynnal ymgyrch newydd. A all Ted ddod o hyd i'r cryfder ar gyfer un frwydr olaf dros hawliau LHDTQ+?
Julia is a German-American documentary filmmaker seeking to tell emotive stories in captivating ways.  She has directed documentaries for TV and brands, including Channel 4, BBC World, Sky History and UNICEF. She also worked as a creative producer on The Scarecrows, a short documentary nominated for a Grierson award.
---
Mae Julia yn wneuthurwr ffilmiau dogfen Almaeneg-Americanaidd sy'n ceisio adrodd straeon emosiynol mewn ffyrdd swynol. Mae hi wedi cyfarwyddo rhaglenni dogfen ar gyfer teledu a brandiau, gan gynnwys Channel 4, BBC World, Sky History ac UNICEF. Gweithiodd hefyd fel cynhyrchydd creadigol ar The Scarecrows, rhaglen ddogfen fer a enwebwyd ar gyfer gwobr Grierson.
---