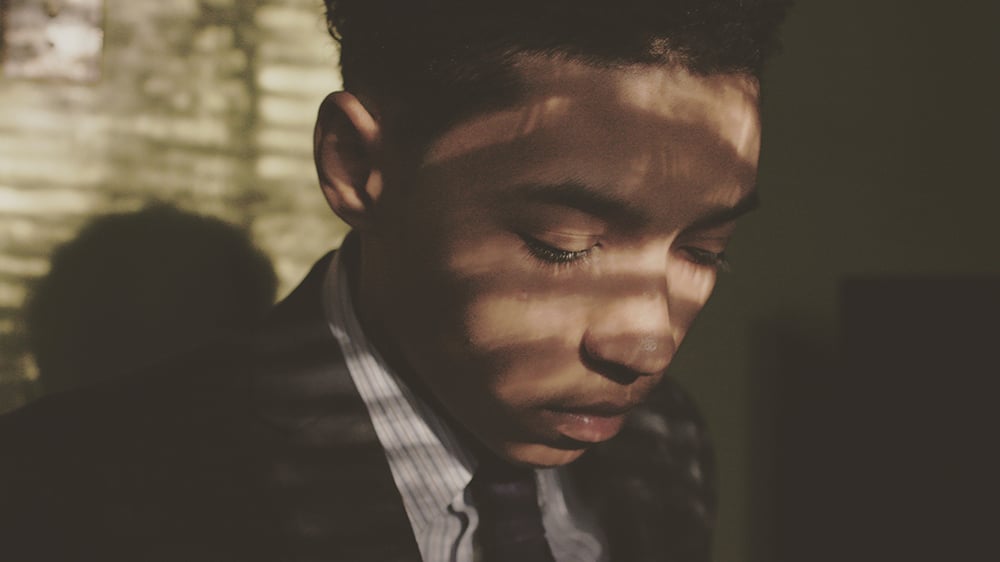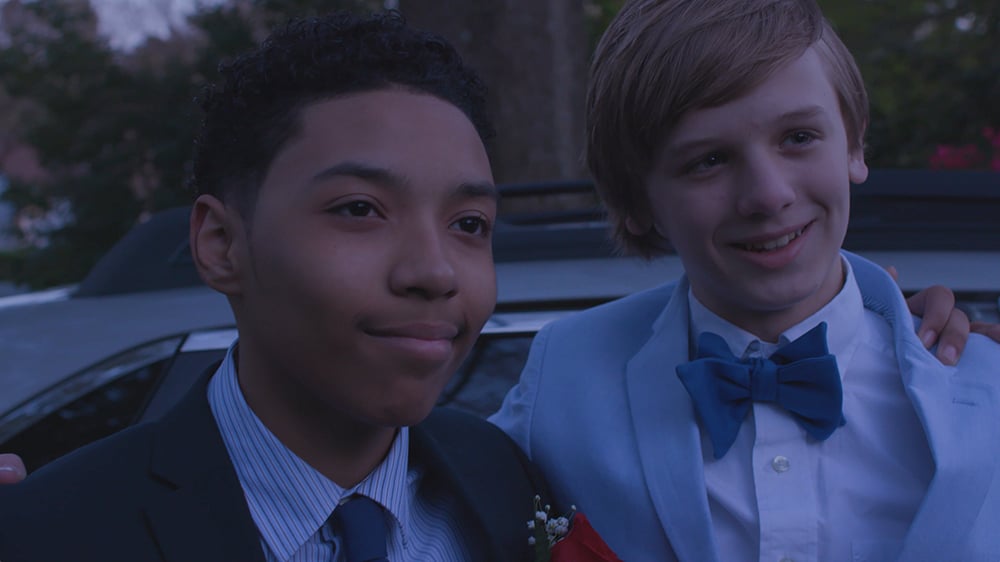 Iris Prize 2019
The One You Never Forget
PRODUCER:
Adam Hohenberg, Craig Brewer, Katori Hall & Erin Freeman
usa, 8 mins
---
14-year-old Carey nervously prepares for his first high school dance as his parents reminisce about their own, but when Carey's mother tasks Carey's father with getting a perfect picture of their son and his date, Carey becomes elusive. 
Featuring Tasha Smith (Empire) and Malik Whitfield (The Temptations) as Carey's parents, this charming film is sure to put a smile on everyone's face. 
Programme 1 | Crush | Cineworld Screen 15 | Wed 9 Oct 10am
Buy tickets for Programme 1 / Buy festival passes
American Director Morgan Jon Fox has become Known for getting strong, authentic performances from mostly non-professional actors. His early micro-budget feature films Blue Citrus Hearts, and OMG/HaHaHa were film festival hits and gained international distribution. His documentary This Is What Love In Action Looks Like gained praise and national attention from CNN, Good Morning America, The New York Times and The Advocate for capturing the true story of a Memphis teen who was forced into a religious based "straight camp" intended to change his sexuality. His latest long-form project, FERAL is an 8 Episode show he created for the new streaming platform DEKKOO about a close knit group of 20-something LGBT artists living in Memphis, TN. Described as "'Weekend' meets 'Girls'(Huffington Post), Feral was praised as "an authentic queer drama"(out.com), "atmospheric and romantic.. heartbreaking" (indiewire), and was nominated for Best Web Series by Queerty.com.
https://morganjonfox.com

 @morganjonfox | @tashasmith4real | @mybrewtube | @KatoriHall