The quiet city of Ahmedabad comes alive during the nine nights of Navratri- a dance festival celebrated across India.
Krishna, an economist questioning certain choices she's made in her life, meets Alia, a friend's cousin from Delhi. A plate of sweet golgappas and a song leads to more and the two women decide to ditch the loud Navratri event and walk the city, carrying conversations about love, home, religion, fears, falling for each other as the night grows.
However, every choice made is another choice forgone, leading to a different reality- a reality where this night might not have happened.
Awards: Audience Award for Best Film- Indian Film Festival of India, Best Indian Narrative Short- Kashish Mumbai International Queer Film Festival, Audience Award at the Dharamshala International Film Festival, Special Jury Mention at the London Indian Film  Festival.
Check Out The Trailer: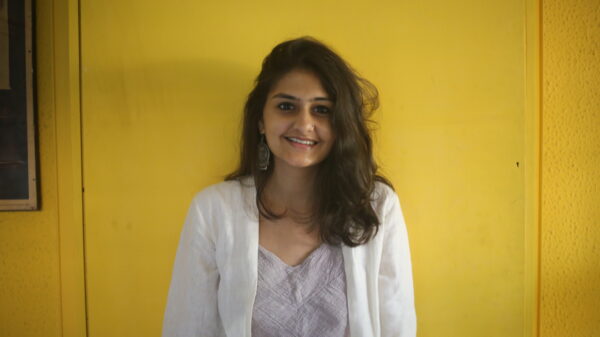 Aarti is a film-maker with a Liberal Arts background from FLAME University, Pune. After graduating with a Liberal Arts degree, she started her career by assisting filmmakers and then went on to writing and directing commercials and ads for brands with Green Chutney Films. The Song we Sang is her debut film which has made quite a buzz in various international film festivals and has bagged awards globally. She now is preparing for her first feature film.
Twitter: The Song We Sang