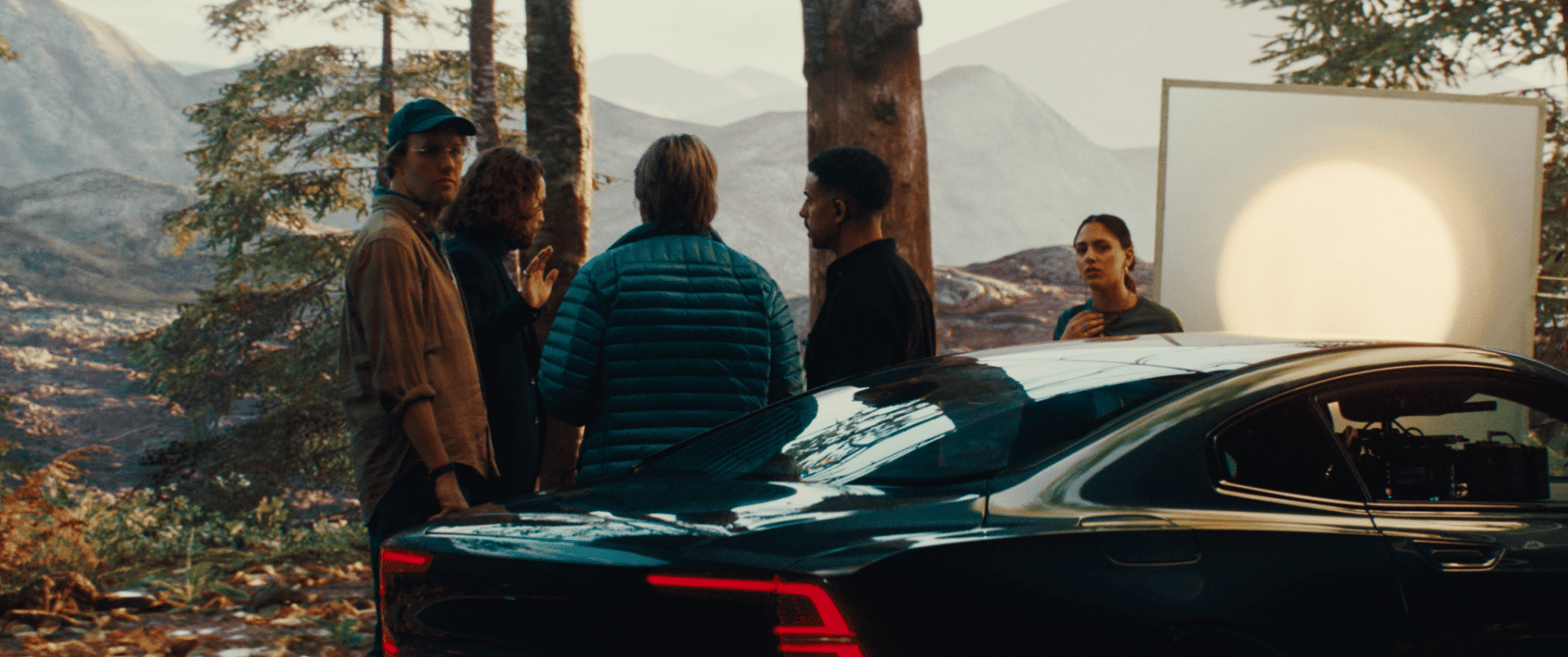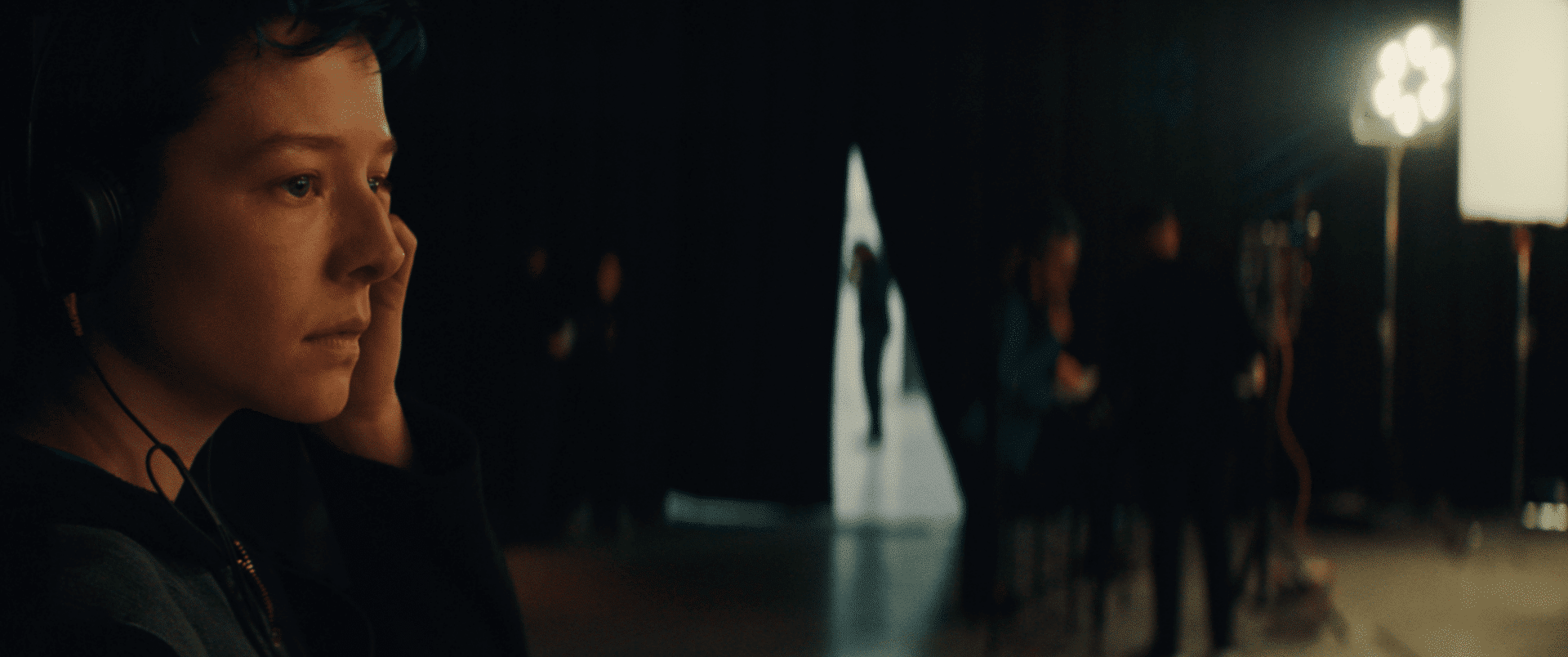 2023 Best British
The Talent
On the set of a luxury car commercial, an overlooked assistant seizes his chance to get noticed by the star. Filmed entirely on a Virtual Production Stage, THE TALENT is a lyrical meditation on masculinity, desire and becoming.
---
DIRECTOR:
Thomas May Bailey
PRODUCER:
Ellen Spence and Emma D'Arcy
WRITER:
Thomas May Bailey
United Kingdom, 15 Minutes
---
Ar set hysbyseb car moethus, mae cynorthwyydd sy'n cael ei anwybyddu yn bachu ei gyfle i gael sylw gan y seren. Wedi'i ffilmio'n gyfan gwbl ar, Llwyfan Cynhyrchu Rhithwir, mae THE TALENT yn fyfyrdod telynegol ar wrywdod, awydd a bodoli.
---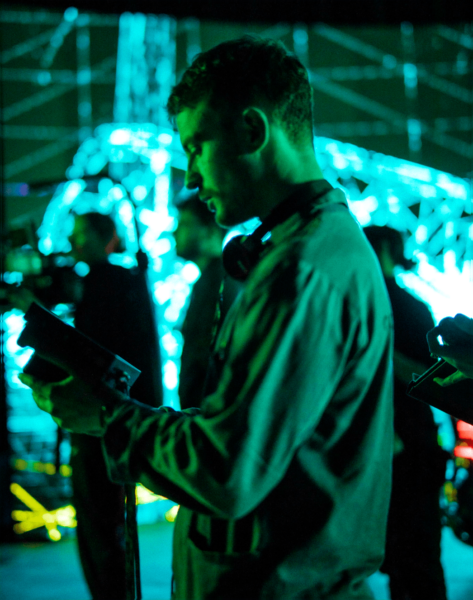 Thomas May Bailey is a London-based writer and director. He began working in film in 2020 after an eight-year career as a theatre director, during which he trained on the National Theatre Director's Course and worked as Resident Assistant Director / Digital Associate at the Donmar Warehouse in London. Theatre directing includes: 'Isolate Ensemble' (Donmar Warehouse), 'Callisto: a queer epic' (Arcola Theatre), and 'Romeo and Juliet' (Southwark Playhouse, Tokyo Metropolitan Theatre).
In film, he worked as Assistant to the Director on 'Persuasion' for MRC / Netflix. He wrote and directed the 'Filmcase' series of micro-shorts for Identity Drama School in association with Netflix. He was awarded a Developing Your Creative Practice grant by Arts Council England to explore emerging narrative technologies, which included Virtual Production.
---
Mae Thomas May Bailey yn ysgrifennwr a chyfarwyddwr o Lundain. Dechreuodd weithio ym myd ffilm yn 2020 ar ôl gyrfa wyth mlynedd fel cyfarwyddwr theatr, a hyfforddodd ar gwrs Cyfarwyddwr y Theatr Genedlaethol a gweithiodd fel Cyfarwyddwr Cynorthwyol Preswyl / Cyswllt Digidol yn y Donmar Warehouse yn Llundain. Mae ei waith cyfarwyddo yn y theatr yn cynnwys: 'Isolate Ensemble' (Donmar Warehouse), 'Callisto: a queer epic' (Theatr Arcola), a Romeo and Juliet (Southwark Playhouse, Tokyo Metropolitan Theatre).
Gyda ffilm, gweithiodd fel Cynorthwy-ydd i'r Cyfarwyddwr ar 'Persuasion' ar gyfer MRC / Netflix. Ysgrifennodd a chyfarwyddodd 'Filmcase', cyfres o ffilmiau meicro ar gyfer Identity Drama School mewn cydweithrediad â Netflix. Dyfarnwyd grant Datblygu Eich Ymarfer Creadigol iddo gan Gyngor Celfyddydau Lloegr i archwilio technolegau naratif sy'n dod i'r amlwg, a oedd yn cynnwys Cynhyrchu Rhithwir.
---