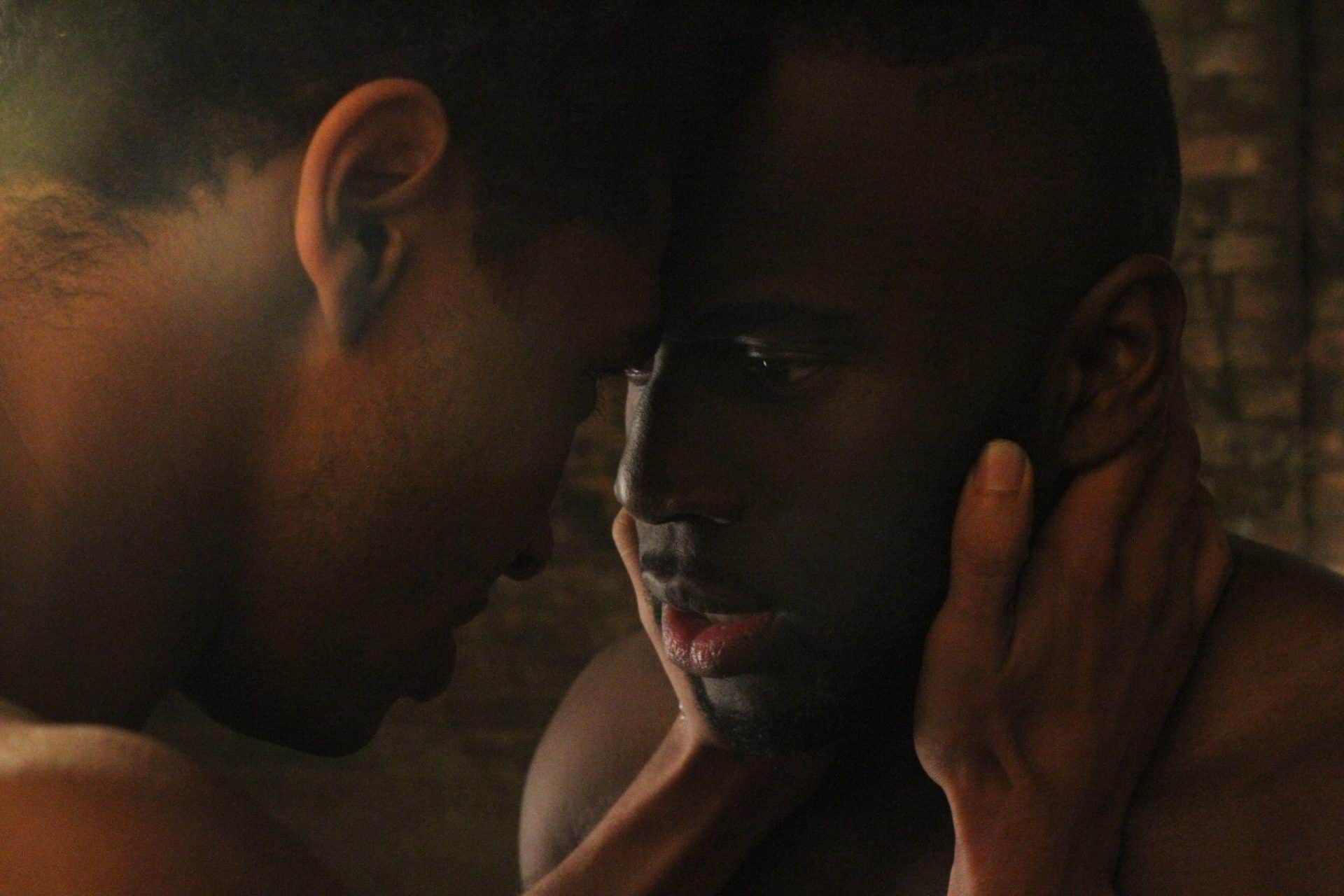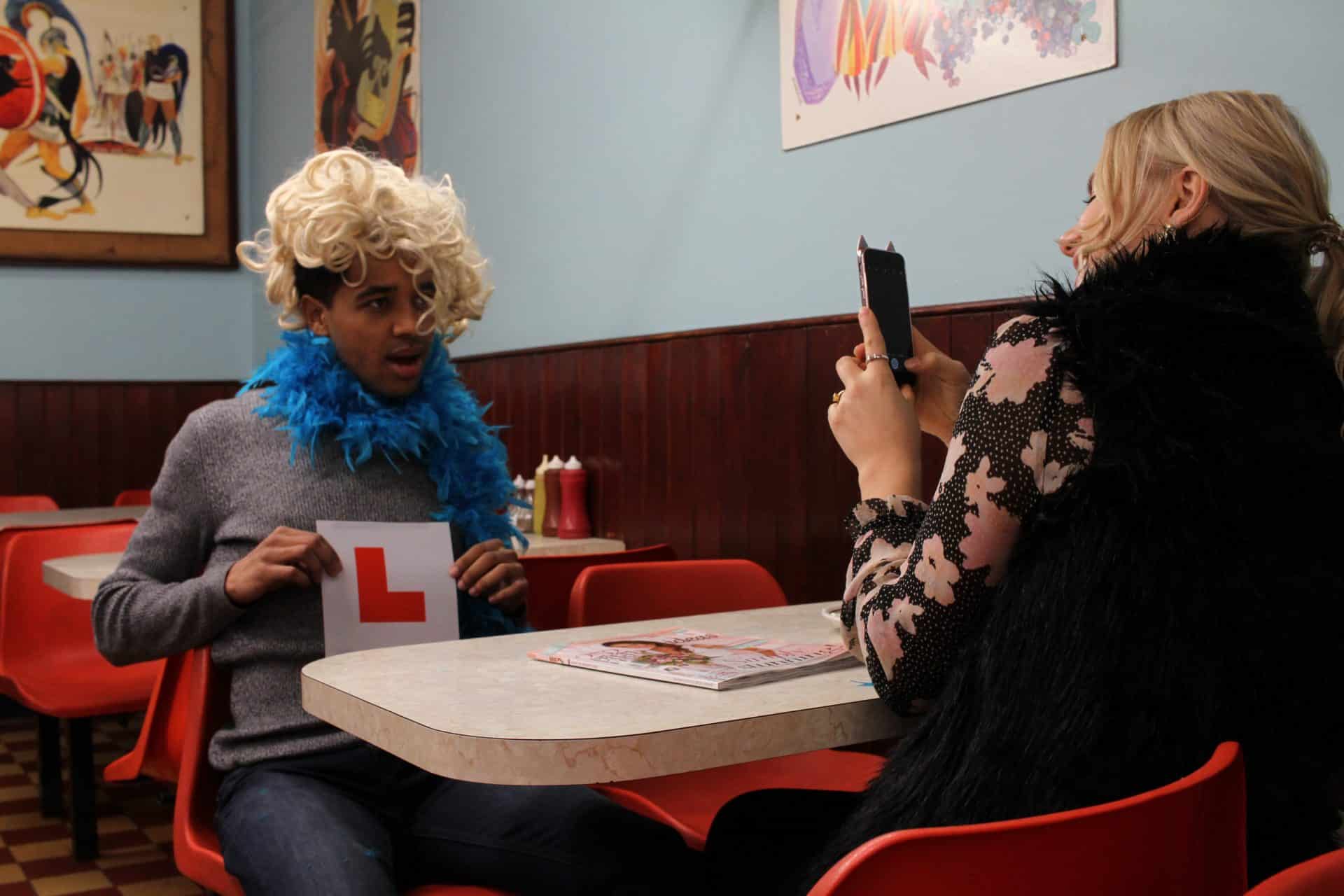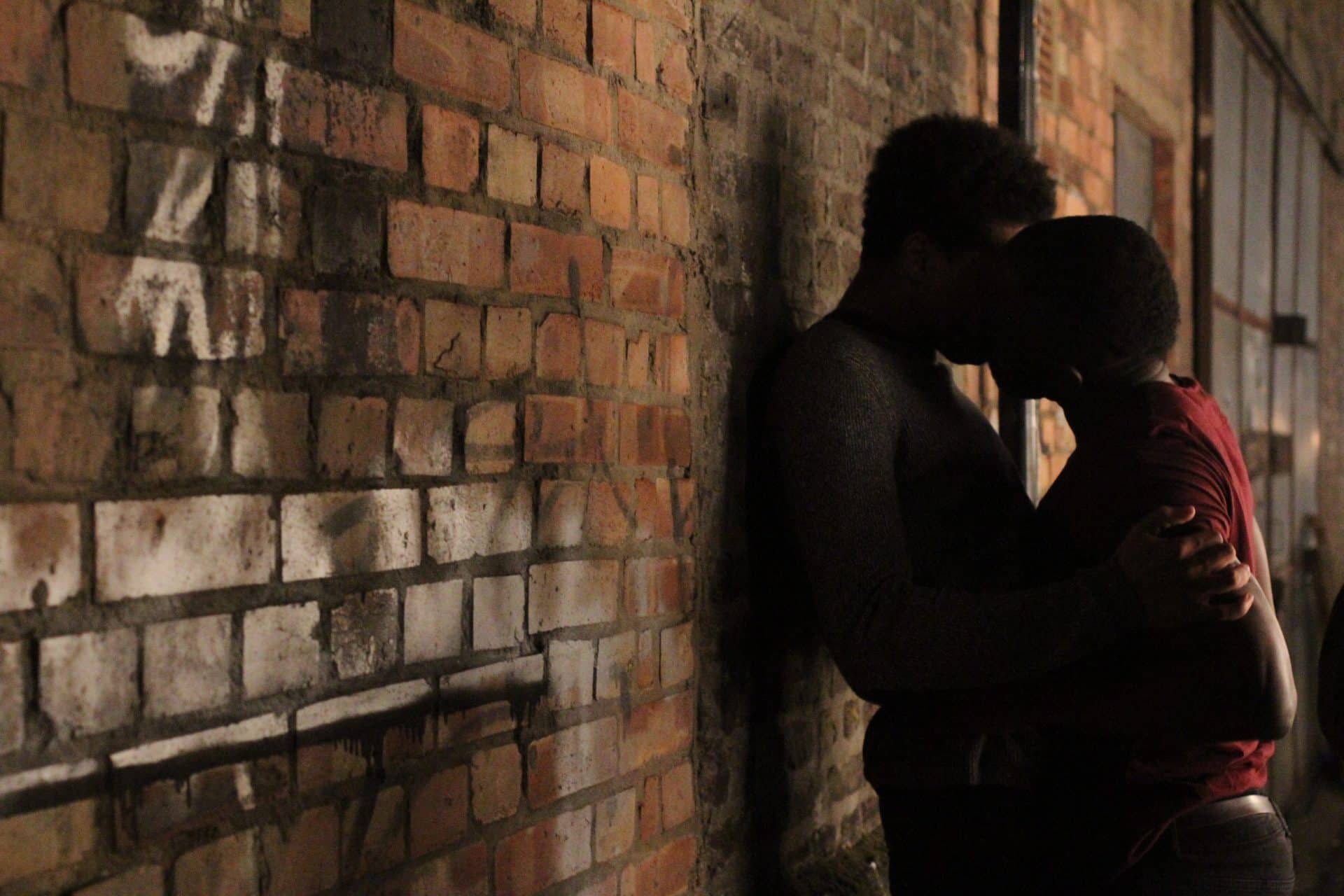 Best British 2018
Two
PRODUCER:
Darren Baba and Kenneth O'Toole
UK, 8 mins
---
Nathan (Asan N'Jie) and Zoe (Merika Vine) are catching up in a late night café and discussing plans for Zoe's wedding and hen party, but when Nathan dons a feather boa, he catches the attention of another customer, Omar (Michael Fatogun). What follows is the story of two possible outcomes, one of hatred and one of desire, but which is the fantasy and which is the reality?
Two has been shortlisted for this year's Best British Award, sponsored by Pinewood Studios.
Best British Shorts Programme 2 | Cineworld, Screen 15 | 10am, Friday 12 Oct
Born and raised in the city of Liverpool, Kenneth is a London-based director. His first film, DENISE, a silent short about an ageing drag queen, played at ten international film festivals including OUTFEST. Kenneth worked throughout production on several feature films, including A UNITED KINGDOM and GOODBYE CHRISTOPHER ROBIN, before writing and directing TWO, his second short film.