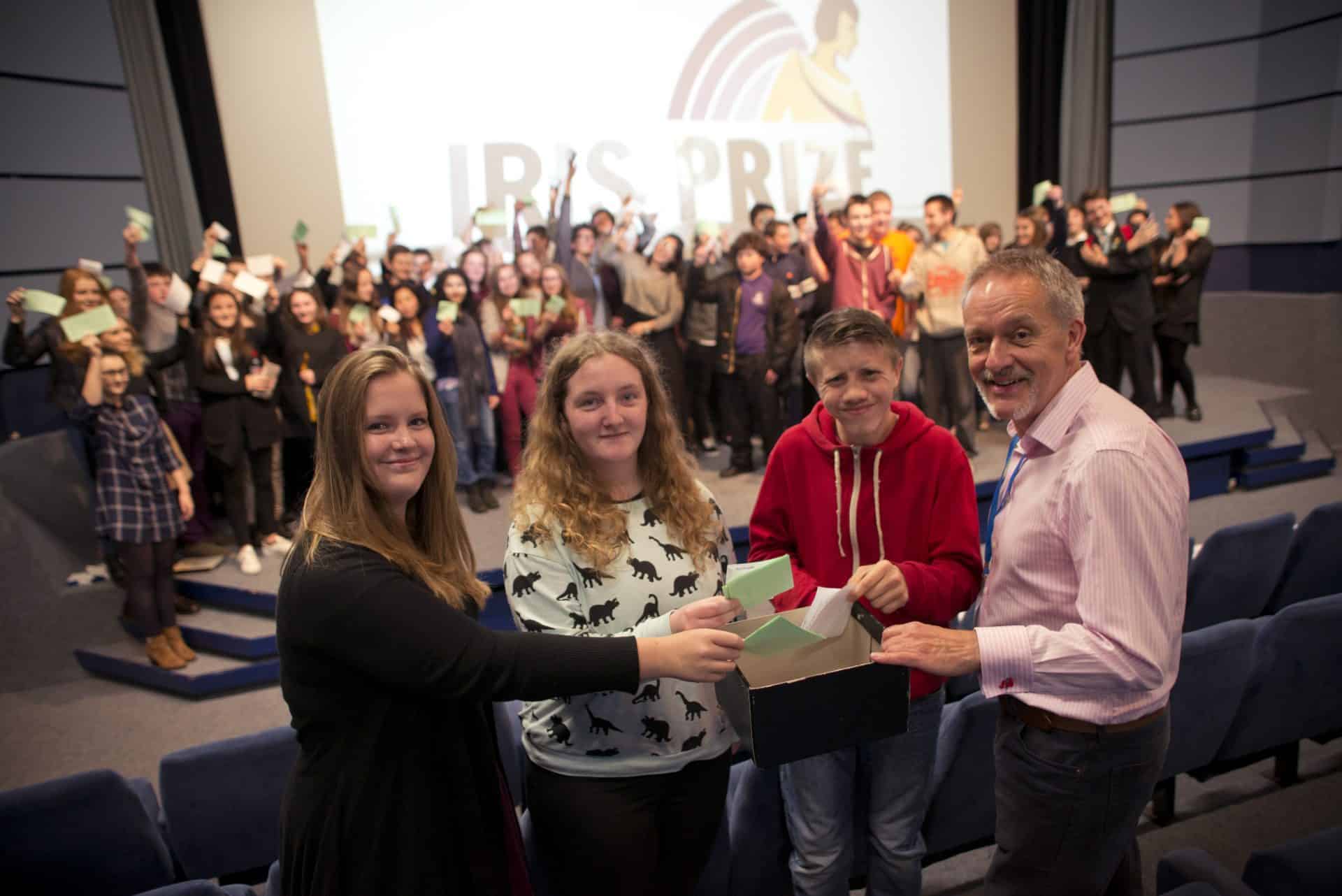 2017 Programme
Youth Shorts
Your chance to view and vote in the Youth Jury shortlist, programmed by and for young people


---
Programmed from our Iris Prize and Best British shortlists by a panel of young people from Pride Cymru Youth Council, these four short films are all in the running for the Youth Jury award. The award is voted for by all the attendees of Pride Cymru's Youth Conference and the schools and youth groups at the Iris Outreach Education Day.
The shortlisted films are:
Lily
Graham Cantwell
Ireland | 22 min | 2017
Together, best friends Lily and Simon navigate the treacherous waters of school life, but when a misunderstanding with the beautiful and popular Violet leads to a vicious attack, Lily is faced with the greatest challenge of her young life.
Leroy
Marley Morrison
UK | 20 min | 2017
On a deprived council estate in Northeast London, eccentric teenager Leroy Brown spends his days fighting with his wannabe 'gangsta' brother Kenny, making his own jewellery and playing an amusement arcade dance game with best friend Yukiko. The sudden death of his beloved grandfather Nelson forces Leroy out of his shell, but with the help of a cassette tape Nelson left him, Leroy learns what it takes to live in a 'man's world'.
Sisak
Faraz Ansari
India | 15 min | 2017
Set on a bustling Mumbai commuter train, Sisak tells the touching story of a romance which develops slowly, through wordless gestures and universal expressions of affection between two strangers.
Yellow
Rowyn Mottershead
UK | 8 min | 2017
A documentary short focused on the lives of transgender and non-binary young adults, the emotions and experiences they go through during the process of transition, and the impact this has on their everyday lives.