---
Wings
, directed by Jamie Weston, has been confirmed the winner of the inaugural Co-op Audience Award at the 2020 Iris Prize LGBT+ Film Festival. The heart-warming love story between two Land Army girls during World War II spans over six decades.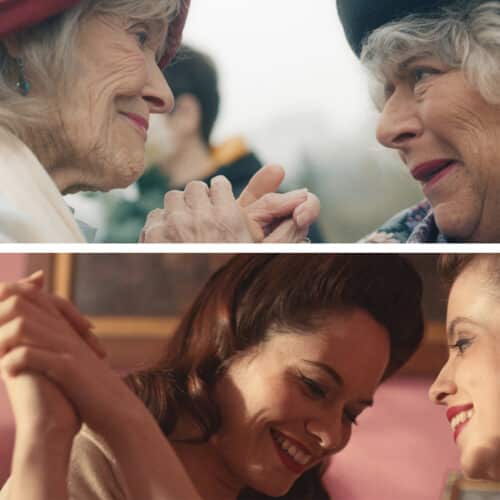 The film stars Miriam Margolyes who said
"The Audience Award is fantastic news! Truly thrilled to have been a part of Wings which flew into my heart from the minute I read the script." The Co-op have partnered with the Iris Prize for the fourth consecutive year, and this year introduced the inaugural Co-op Audience Award.
Jo Whitfield, Co-op Food CEO, said
"We are delighted to again support the Iris Prize, and to see the quality and range of LGBT+ stories competing. The winner of the inaugural Co-op Audience Award, Wings, has been described by judges as an emotional, accessible and enjoyable film which can appeal to a wide audience. Promoting diversity and inclusion is at the very core of the Co-op, and this unprecedented year has further opened all of our eyes to shocking inequalities around us. We are committed to co-operating for a fairer world, and the Iris Prize once again illustrates the part that film-making can play in encouraging wider understanding in society."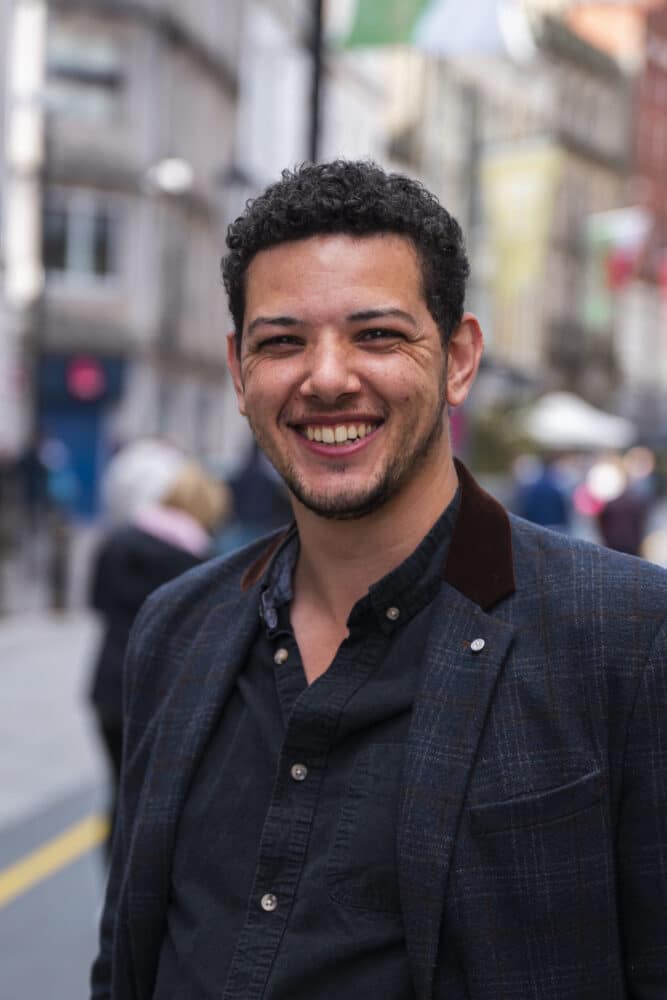 Jamie Weston, director and Carla Fraser the co-writer and co-producer of Wings commented
 "The whole Wings team are absolutely thrilled! We make films primarily for the audience, so to win the Co-op Audience Award is truly amazing. There are so many LGBT+ stories that need to be shared and Wings documents a part of our history that hopefully will never be forgotten. We were delighted and deeply touched to have won the Iris Prize Youth Award, which again was an audience award; walking away with two and being 'highly commended' for the Best British award is more than we dared to hope for! Many thanks to everybody who voted for us and huge thanks to Team Iris for flying the flag for LGBT+ stories, and pulling off such an awesome festival despite the huge challenges this year."
Wings is available to watch on All 4
for the next 12 months, as are all 15 short films competing for the 2020 Iris Brize Best British Short supported by Film4.
Andrew Pierce, Iris Prize Chair, commented:
"2020 will be a significant year for Iris as we grabbed what could have been a disastrous situation with Covid and turned the whole thing round. Not only did we deliver a festival, celebrated LGBT+ filmmakers and their work, awarded prizes we also reached a new UK audience. After working with the Co-op for the past 4 years, I was not surprised that they were able to move quickly to support us in reaching a new UK wide audience. This new audience award is the perfect forum for Iris to remain relevant to the public, and I'm already looking forward to 2021."
Trip to Cardiff for Iris Prize 2021
Over 1,000 people voted for their favourite film and they were eligible to win a trip to attend the 2021 Iris Prize LGBT+ Film Festival in Cardiff. The prize includes train travel within the UK, accommodation at the Clayton Hotel, the official festival hotel, and a full VIP Pass for two people to attend the festival. Other prizes include luxury Co-op Hampers. The winner of the trip to Cardiff to attend the 2021 Iris Prize LGBT+ Film Festival is Mair Jones. A luxury Co-op Hamper will be going to Bryan Manley-Green and Sarah Littler.
Other Awards
Read full details of the
jury-awarded awards presented during the 2020 Iris Prize LGBT+ Film Festival
or
watch the 2020 Awards Show
presented by Tom Selway and featuring singer Heather Small.
Iris Podcasts
Join the Iris Podcasters Lucy, Kayed and Robert as they chat in depth with 2020's Iris Prize LGBT+ Film Festival's Best British filmmakers. Life, movies and everything in between is discussed as our podcasters get to know the filmmakers and their films. Episode 3 features Jamie Weston, director of Wings, talking with Lucy Smith.
---