The First Minister of Wales, Mark Drakeford has endorsed the Iris Prize LGBT+ Film Festival as it returns for its 15th edition in Cardiff this week, opening on Tuesday 5 October 2021.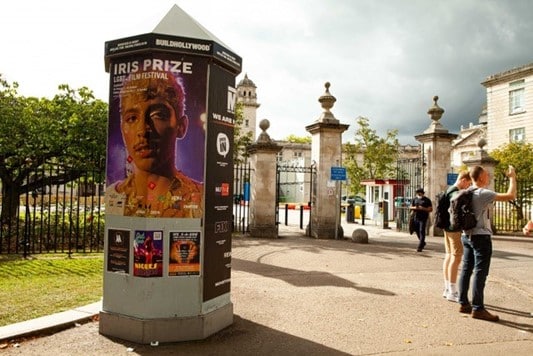 Mark Drakeford, First Minister of Wales said:
"I send my best wishes to the Iris Prize Film Festival as it once again brings the best of international LGBTQ+ film to Wales. "We value diversity, the strength it gives us, and the pride we have in our LGBTQ+ communities here in Wales. Iris allows filmmakers to tell important stories, often not heard through other media. For some people it will mean they see themselves represented for the very first time. "In the 15th year of the Iris Prize Film Festival, I also want to thank Iris and friends for their outreach and education work with schools. Our new curriculum will ensure that diverse stories, and a priority on wellbeing, are at the heart of education in Wales. "I'm sure the Festival will be an enormous success."
---
The 2020 Festival was forced to go on-line because of the pandemic. The ambitious 2021, 6-day celebration of film returns to Cardiff welcoming some of the best film makers working today to the city. The organisers are also making the festival available on-line to a UK wide audience hoping to capture the 84,000 strong audience reached last year!
---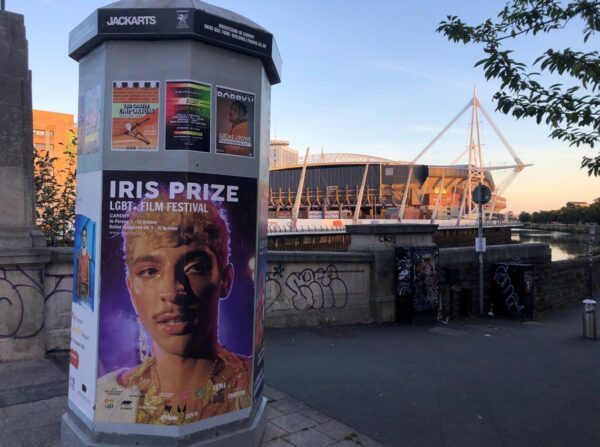 Berwyn Rowlands, Festival Director, said:
"We wanted to continue with the energy and momentum we injected into the festival last year. To some extent the festival this year is really two festivals, an in-person experience in Cardiff and an accessible on-line experience for the UK. "We've introduced a 'pay what you can' policy for all the shorts programmes on-line, allowing us to reduce barriers to access. We are also grateful for the growing number of people who are donating on-line to allow this to happen."
---
Full details of the programme and events can be found on: 2021 Programme
---
The box office is now open. Tickets are available at
https://irisprize.org/2021-programme/
or in person from 5 -10 October at the Festival Box Office in Premiere Cinemas 30mins before each screening and Festival Club, Queens Arcade, between 10am and 5.30pm. Find Out more:
Venues
The Iris Prize LGBT+ Film Festival 2021 runs 5th to 10th October in person in Cardiff and will be available on-line in the UK for the full month of October. 
---
The main festival sponsors are:
The Michael Bishop Foundation, Creative Wales, a Welsh Government agency that supports the creative sectors in Wales , the BFI awarding funds from The National Lottery, Ffilm Cymru Wales, Film 4, University of South Wales, Cardiff University, Co-op Respect, Bad Wolf, Gorilla Group, Peccadillo Pictures, Pinewood Studios, Attitude Magazine, Diva Magazine and The Ministry of Sound.  The festival also works in partnership with BAFTA Cymru, Pride Cymru and Stonewall Cymru.