Press release press release…
The films take us into some of our darker depths but also celebrate our moments of pure joy. Diversity and representation are highly visible in many of this year's stories. Leo LeBeau's Birthday Boy focusses on a transgender teenage whilst Three Letters stars former Mr Gay Wales, Paul Davies, who is also an advocate for disability. Directed by Ian Smith – one of three Welsh filmmakers nominated alongside Efa Blosse-Mason and Rosemary Baker who directed the animated Cwch Deilen and dramatic Lesbian respectively.
Mencap ambassador George Webster is the charismatic star of S.A.M. directed by Neil Ely and Lloyd Eyre-Morgan who are no strangers to Iris Prize, both having received Best British nominations in previous years, with Lloyd winning for the hugely popular Closets.  Interestingly, their frequent collaborator as cinematographer Mat Johns has directed the nominated Inertia.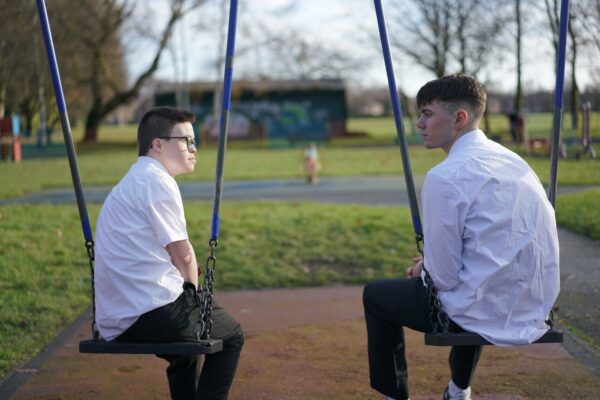 This year marks the continuation of a three-year sponsorship agreement with British producer/broadcaster Film4. The agreement will see Film4 acquire broadcast and streaming rights to each of the 15 British LGBT+ short films shortlisted for the  'Iris Prize Best British Short Supported by Film4'.
All of the nominated films are eligible for consideration for BAFTA and can automatically be entered by the filmmakers.   You can view all the shortlisted films with extra details about the directors and images by following this link: https://irisprize.org/lgbt-film-festival/best-british-2021/
The winner will receive an exclusive screening of their film in the deluxe John Barry Theatre at Pinewood Studios complete with red carpet, and a welcome reception with drinks and canapes sponsored by Pinewood Studios Group. 
The montage of the 15 films competing for the 2021 Iris Prize Best British Short supported by Film4  is available here, with music track, DWY provided by from Scottish synthpop duo, HYYTS.
The 35 international short films competing for the Iris Prize supported by The Michael Bishop Foundation have also been announced with £30,000 prize going to the winning director. The Iris Prize continues to be the world's largest LGBT+ short film prize.
Full details of the programme and events can be found on: https://irisprize.org/2021-programme/
The box office is now open
Tickets are available at irisprize.org/2021-programme  or in person from 5 -10 October at the Festival Box Office in Premiere Cinemas 30mins before each screening and Festival Club, Queens Arcade, between 10am and 5.30pm.
The festival opens on Tuesday 5th October and closes on Sunday 10th October, with screenings, talks and events available online for free. There will also be a pay-per-view catch-up service which will run until the end of October.
The main festival sponsors are:
The Michael Bishop Foundation, Creative Wales, a Welsh Government agency that supports the creative sectors in Wales , the BFI awarding funds from The National Lottery, Ffilm Cymru Wales, Film 4, University of South Wales, Cardiff University, Co-op Respect, Bad Wolf, Gorilla Group, Peccadillo Pictures, Pinewood Studios, Attitude Magazine, Diva Magazine and The Ministry of Sound.  The festival also works in partnership with BAFTA Cymru, Pride Cymru and Stonewall Cymru.
---
RHESTR FER O FFILMIAU AR GYFER GWOBR IRIS: RHANNU FFILMIAU BYRION GORAU YM MHRYDAIN
15 ffilm amrywiol iawn o bob rhan o'r DU yn cystadlu am becyn o wasanaethau a noddir gan Pinewood Studios Group

 
3 ffilm o Gymru yn ymddangos

 

Nawdd parhaus Film4 yn caniatáu i'r holl ffilmiau ar y rhestr fer fod ar gael i'w gweld ar All4

 

Cerddoriaeth trelar montage gan y ddeuawd ifanc boblogaidd o'r Alban, HYYTS
Mae trefnwyr Gwobr Iris wedi cyhoeddi'r 15 o wneuthurwyr ffilm sy'n cystadlu eleni ar gyfer Gwobr Ffilm Fer Orau Ym Mhrydain Gwobr Iris a noddir gan Film4 a Pinewood Studios. Yn ogystal, gall cynulleidfaoedd y DU ymuno yn y profiad trwy wylio'r holl ffilmiau byrion enwebedig am ddim ar-lein. 
Mae'r ffilmiau'n mynd â ni i rai o'n dyfnderoedd tywyllach ond hefyd yn dathlu ein munudau o lawenydd pur. Mae amrywiaeth a chynrychiolaeth yn weladwy iawn yn llawer o straeon eleni. Mae Birthday Boy gan Leo LeBeau yn canolbwyntio ar berson ifanc traws tra bod Three Letters yn cynnwys cyn–Mr Gay Wales, Paul Davies, sydd hefyd yn eiriolwr dros anabledd. Wedi'i chyfarwyddo gan Ian Smith, mae'n un o dri gwneuthurwr ffilmiau o Gymru a enwebwyd ochr yn ochr ag Efa Blosse-Mason a Rosemary Baker a gyfarwyddodd Cwch Deilen, ffilm animeiddiedig, a Lesbian, yn y drefn honno.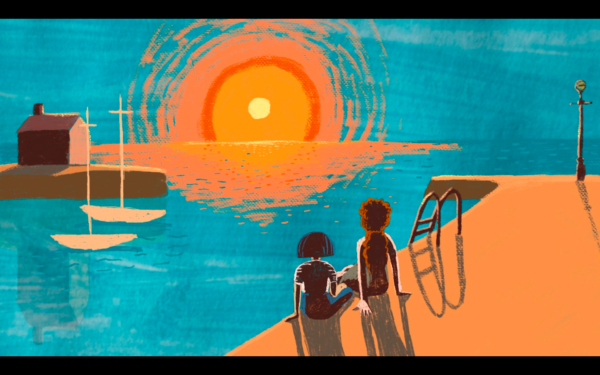 Llysgennad Mencap, George Webster, yw seren garismatig S.A.M, wedi'i chyfarwyddo gan Neil Ely a Lloyd Eyre-Morgan, sydd ddim yn ddieithriaid i Wobr Iris, ar ôl i'r ddau gael eu henwebu am y wobr Gorau Ym Mhrydain mewn blynyddoedd blaenorol, gyda Lloyd yn ennill am Closets a oedd yn hynod boblogaidd. Yn ddiddorol, mae eu cydweithredwr cyson, y sinematograffydd Mat Johns, wedi cyfarwyddo Inertia, sydd ar y rhestr fer hefyd.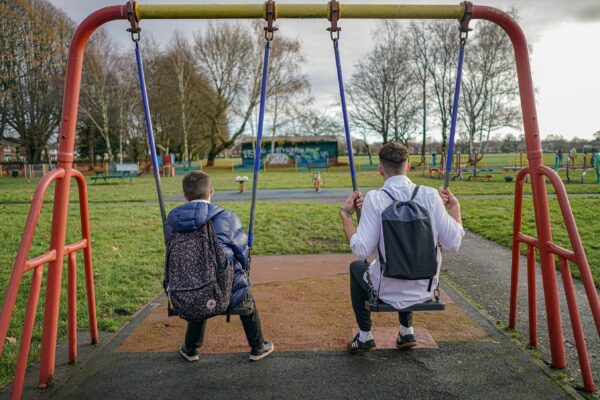 Mae hyn yn nodi parhad cytundeb nawdd tair blynedd gyda'r cynhyrchydd / darlledwr Prydeinig Film4. Bydd y cytundeb yn gweld Film4 yn cael hawliau darlledu a ffrydio i bob un o'r 15 ffilm fer LHDT+ Prydeinig sydd ar y rhestr fer ar gyfer Gwobr Ffilm Fer Orau Ym Mhrydain Gwobr Iris a noddir gan Film4 a Pinewood Studios.   
Mae pob un o'r ffilmiau a enwebwyd yn gymwys i'w hystyried ar gyfer BAFTA a gall y gwneuthurwyr ffilm gael mynediad iddynt yn awtomatig. Gallwch weld yr holl ffilmiau ar y rhestr fer gyda manylion ychwanegol am y cyfarwyddwyr a'r delweddau trwy ddilyn y ddolen hon: irisprize.org/best-british-2021   
Bydd yr enillydd yn derbyn dangosiad unigryw o'r ffilm yn Theatr moethus John Barry yn Pinewood Studios ynghyd â charped coch, a derbyniad croesawu gyda diodydd a chanapes a noddir gan Pinewood Studios Group. 
Mae montage y 15 ffilm sy'n cystadlu am Wobr Ffilm Fer Orau Ym Mhrydain Gwobr Iris a noddir gan Film4 a Pinewood Studios ar gael yma, gyda thrac cerddoriaeth, DWY gan y ddeuawd synthpop o'r Alban, HYYTS: https://www.youtube.com/watch?v=HcDMTJjkyO0 
Tair
ffilm
o Gymru
wedi'u
henwebu
:
Lesbian (Cyf. Rosemary Baker | 5 munud) ar y rhestr fer ar gyfer y gwobrau Rhyngwladol a Gorau Ym Mhrydain 
Wedi'i hysgrifennu gan yr awdur Prydeinig-Syriaidd Lisa Luxx, mae Lesbian yn gerdd am y gair ei hun a'r degawdau o gynodiadau gwenwynig y mae wedi'i ddenu. Wedi'i haddasu mewn i ffilm gan Rosemary Baker ac yn cynnwys cast o ferched queer go iawn, mae hon yn alwad ffyrnig i'r frwydr i'w hadennill. 
Cwch Deilen / Leaf Boat (Cyf. Efa Blosse-Mason | 8 munud) 
Ffilm fer animeiddiedig Gymraeg hudolus yn adrodd stori Heledd a Celyn, sy'n mynd ar gwch wedi'i wneud o ddeilen ac yn llywio'r dyfroedd aneglur, nas darganfuwyd, o ddechrau perthynas newydd. 
Three Letters (Cyf. Ian Smith | 7 munud) 
Yn dilyn marwolaethau ei lysfam a'i nain, mae'r ymgyrchydd hawliau anabledd a LHDT+ Paul Davies yn ceisio ysgrifennu at y tad y mae'n teimlo ei fod wedi'i wrthod ganddo, gan obeithio dod o hyd i ddatrysiad a heddwch. 
Mae'r 35 ffilm fer ryngwladol sy'n cystadlu am Wobr Iris gyda chefnogaeth Sefydliad Michael Bishop hefyd wedi'u cyhoeddi gyda gwobr o £30,000 yn mynd i'r cyfarwyddwr buddugol. Mae Gwobr Iris yn parhau i fod yn wobr ffilm fer LHDT+ fwyaf y byd. 
Gellir gweld manylion llawn y rhaglen a'r digwyddiadau ar www.irisprize.org   
Mae'r swyddfa docynnau bellach ar agor
Mae tocynnau ar gael yn irisprize.org/2021-programme neu'n bersonol rhwng 5 a 10 Hydref yn Swyddfa Docynnau'r Ŵyl yn Sinemâu Premiere 30 munud cyn pob dangosiad a Chlwb yr Ŵyl, Arcêd y Frenhines, rhwng 10am a 5.30pm. 
Mae'r ŵyl yn agor ddydd Mawrth 5 Hydref ac yn cau ddydd Sul 10 Hydref, gyda'r holl ddangosiadau, sgyrsiau a digwyddiadau ar gael ar-lein am ddim. Bydd gwasanaeth dal i fyny talu-i-wylio hefyd a fydd yn rhedeg tan ddiwedd mis Hydref. 
Y prif noddwyr yw:
Sefydliad Michael Bishop, Llywodraeth Cymru, BFI yn dyfarnu arian o'r Loteri Genedlaethol, Ffilm Cymru Wales, Ffilm Cymru Wales, Film4, Prifysgol De Cymru, Prifysgol Caerdydd, Co-op Respect, Bad Wolf, Grŵp Gorilla, Peccadillo Pictures, Pinewood Studios, Cylchgrawn Attitude, Cylchgrawn Diva, a The Ministry of Sound.  Mae'r ŵyl hefyd yn gweithio mewn partneriaeth â BAFTA Cymru, Pride Cymru a Stonewall Cymru.