Thursday, 13 October, sees the first collaboration between the Iris Prize LGBTQ+ Film Festival and Clwb Ifor Bach, the legendary
Cardiff
live music venue which has been hosting gigs by national and international stars, as well as local, emerging talent, for nearly 40 years. Known affectionately as Clwb, the Womanby Street-based venue will host a gig featuring three LGBTQ+ artists; Freddie Lewis, Dead Method, and Kitty.
Entry is free for Iris Prize Film Festival pass holders as well as those who purchase a day ticket for Thursday.
---
Francis Brown, Volunteer and Music Co-ordinator for the Iris Prize Film Festival said:
'Music has always been an integral part of the Iris Prize Festival experience and after last year's triumphant performance by HYYTS we have lined up a stunning array of LGBTQ+ acts for this special night at Cardiff's iconic venue Clwb Ifor Bach.'
Berwyn Rowlands, Iris Prize Film Festival Director added:
'We are thrilled to be holding this event at such as iconic Cardiff venue as Clwb. Not only are we welcoming people back to the cinema to watch the best of the best short films and features, we are welcoming people back to our nightly parties.  Make Iris Thursday your live music night.'
Speaking about this first collaboration during the Cardiff-based international short film festival, Clwb Ifor Bach's William Dickins, said:
'We are massively excited to announce we'll be part of this year's Iris Prize Film Festival, hosting their show featuring Freddie Lewis, Dead Method and Kitty.'
---
The 'Love Wins' artists in detail: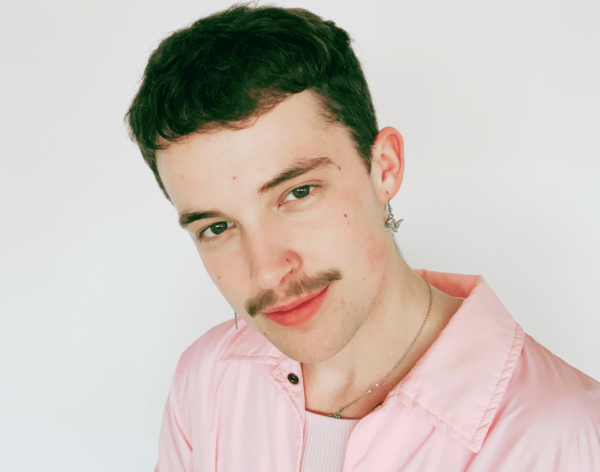 Freddie Lewis
is a songwriter, poet transgender pop musician based in Bristol. His work is defined by thoughtful and playful lyricism, catchy hook melodies, and nuanced accounts of emotion. Taking influence from pop, folk, and jazz, Freddie takes his love of poetry and enshrines it within his signatory brand of bedroom pop. After first releasing music in summer 2021, Freddie has been played on BBC Radio 1, Radio 6 Music and featured as the cover artist on the Spotify editorial playlist, 'Transcend', for four months. He continues to grow as an artist, combining pop songs with poetry B-sides and in 2022 has already performed at The Great Escape Festival, Glastonbury, 2000 Trees and Bristol Pride.
---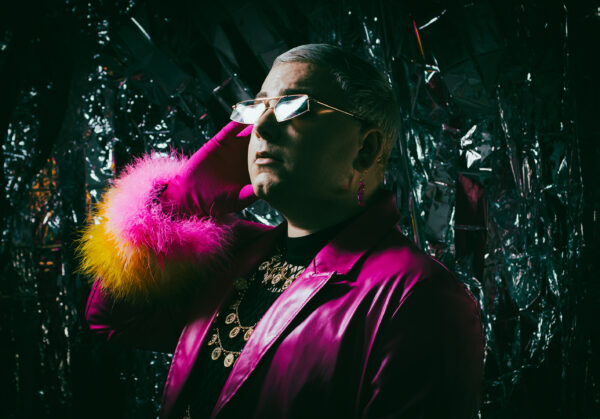 Dead Method
is a pop star for the new age, whose music plunges deep into the depths of alternative electro pop with a dark edge as he explores life itself. From love and loss to politics, gender and more, with sobering honesty and poetic flair. Dead Method has been making his mark on the live music scene including a main stage appearance at this year's Pride Cymru. Dead Method's latest album 'Future Femme' was produced by Edward Russell and has received glowing reviews.
"A proud champion for LGBTQ+ culture, his songs ripple with a certain industrial glamour and a touch of violence."
(God Is In the TV)
---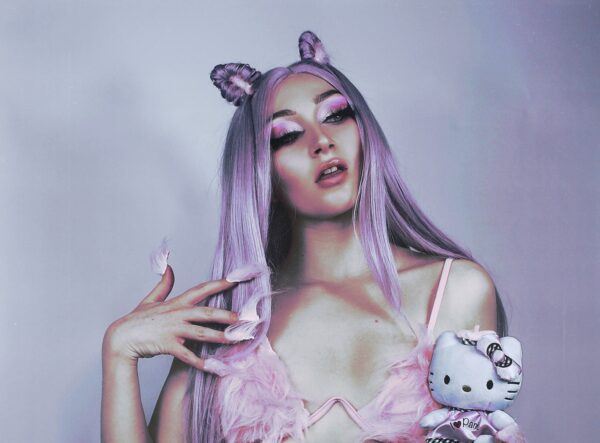 Kitty -
Parisian-Welsh artist Kitty has established herself as a true pop force to be reckoned with. Influenced by the likes of Lady Gaga, Kim Petras, Charli XCX and Dorian Electra - Kitty is riding the new wave of hyperpop with an explosion of sound and visuals. Now settled in Cardiff, she's not holding back in her endeavours to enliven the local pop scene and push boundaries with her music. Already with international and radio plaudits, her prolific back catalogue of pop shows there's so much more to come.
---
You can book tickets for the Iris Prize Film Festival here
Tickets for Love Wins only available here
---
Nos Iau yw noson gerddoriaeth fyw Iris
'Calon Y Lle', gyda Freddie Lewis, Dead Method, a Kitty
Gŵyl Ffilm LHDTQ+ Gwobr Iris @ Clwb Ifor Bach - Dydd Iau 13 Hydref 7pm-10pm
---
Nos Iau, 13 Hydref, bydd y cydweithrediad cyntaf rhwng Gŵyl Ffilm LHDTQ+ Gwobr Iris a Chlwb Ifor Bach yn digwydd yn lleoliad cerddoriaeth fyw chwedlonol Caerdydd sydd wedi bod yn cynnal gigs gan sêr cenedlaethol a rhyngwladol a lleol, yn ogystal â thalent newydd, ers bron i 40 mlynedd. Bydd y lleoliad yn Stryd Womanby, sy'n cael ei adnabod yn annwyl fel Clwb, yn cynnal gig sy'n cynnwys tri artist LHDTQ+; Freddie Lewis, Dead Method, a Kitty. 
Mae mynediad am ddim i ddeiliaid tocyn tymor Gŵyl Ffilm Gwobr Iris yn ogystal â'r rhai sy'n prynu tocyn diwrnod ar gyfer dydd Iau.
---
Dywed Francis Brown, Cydlynydd Gwirfoddolwyr a Cherddoriaeth Gŵyl Ffilm Gwobr Iris:
'Mae cerddoriaeth wedi bod yn rhan annatod o brofiad Gŵyl Gwobr Iris, ac ar ôl perfformiad llwyddiannus y llynedd gan HYYTS, rydym wedi denu amrywiaeth drawiadol o gerddorion LHDTQ+ ar gyfer y noson arbennig yma yng nghanolfan eiconig Caerdydd, Clwb Ifor Bach.'
---
Ychwanegodd Berwyn Rowlands, Cyfarwyddwr Gŵyl Ffilm Gwobr Iris:
'Rydym wrth ein boddau o gynnal y digwyddiad hwn mewn gigfan eiconig fel Clwb. Nid yn unig yr ydym yn croesawu pobl yn ôl i'r sinema i wylio'r gorau o'r ffilmiau byrion a'r ffilmiau nodwedd, rydym yn croesawu pobl yn ôl i'n partïon nosweithiol.  Gwnewch Iris Dydd Iau eich noson gerddoriaeth fyw.'
---
Wrth siarad am y cydweithrediad cyntaf hwn yn ystod gŵyl ffilmiau byr rhyngwladol Caerdydd, dywedodd William Dickins o Glwb Ifor Bach:
'Rydym yn hynod o gyffrous i gyhoeddi y byddwn yn rhan o Ŵyl Ffilm Gwobr Iris eleni, a bydd eu sioe yn cynnwys Freddie Lewis, Dead Method a Kitty.'
---
Manylion artistiaid 'Calon y Lle':
Freddie Lewis  -
Mae Freddie yn gyfansoddwr caneuon, bard, a cherddor pop trawsryweddol sydd wedi'i leoli ym Mryste. Mae ei waith yn cael ei ddiffinio gan delynegion meddylgar a chwareus, alawon bachog, a straeon gyda thinc o emosiwn. Dan ddylanwad pop, gwerin, a
jazz
, mae Freddie yn cymryd ei gariad at farddoniaeth ac yn ei ymgorffori o fewn ei fath unigryw o gerddoriaeth bop ystafell wely. Ar ôl rhyddhau cerddoriaeth am y tro cyntaf yn haf 2021, mae cerddoriaeth Freddie wedi ymddangos mewn dramâu ar BBC Radio 1, Radio 6 Music ac wedi ymddangos fel yr artist clawr ar restr chwarae golygyddol Spotify, 'Transcend', am bedwar mis. Mae'n parhau i dyfu fel artist, gan gyfuno caneuon pop gyda barddoniaeth drwy gydol 2022 a chwaraeodd sioeau byw drwy gydol yr haf, gan gynnwys Gŵyl Great Escape, Glastonbury, 2000 Trees, a Phrif Lwyfan Pride Bryste.
---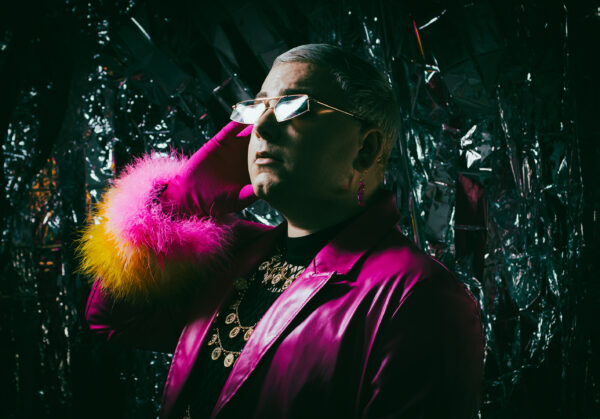 Dead Method
- Seren bop ar gyfer yr oes newydd yw Dead Method, y mae ei gerddoriaeth yn plymio'n ddwfn i ddyfnderoedd pop
electro
amgen gydag ymyl tywyll wrth iddo archwilio bywyd ei hun. O gariad a cholled i wleidyddiaeth, rhywedd a mwy, gyda didwylledd sobreiddiol a dawn farddonol. Mae Dead Method wedi bod yn gwneud ei farc ar y sîn gerddoriaeth fyw gan gynnwys ymddangosiad prif lwyfan yn Pride Cymru eleni. Cynhyrchwyd albwm diweddaraf Dead Method 'Future Femme' gan Edward Russell ac mae wedi derbyn adolygiadau gloyw.
"Yn bencampwr balch dros ddiwylliant LHDTQ+, mae ei ganeuon yn crychu gyda swyn diwydiannol penodol, a chyffyrddiad o drais."
(God Is In the TV).
---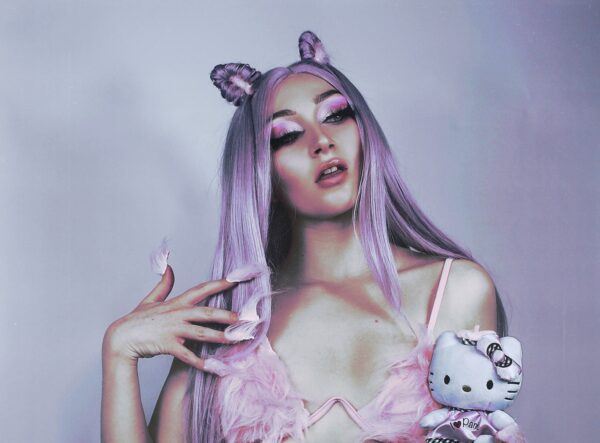 Kitty
- Mae'r artist o Baris a Chymru, Kitty, wedi sefydlu ei hun fel cantores bop nad gwiw ei diystyru. Wedi'i dylanwadu gan bobl fel Lady Gaga, Kim Petras, Charli XCX a Dorian Electra - mae Kitty ar frig y don newydd o
hyperpop
gyda ffrwydrad o sain a delweddau. A hithau bellach wedi ymgartrefu yng Nghaerdydd, dyw hi ddim yn dal yn ôl yn ei hymdrechion i hudo'r sîn bop leol a gwthio ffiniau gyda'i cherddoriaeth. Gyda chlodydd rhyngwladol ac ar y radio eisoes, mae ei gwaith blaenorol toreithiog yn dangos bod cymaint mwy i ddod.