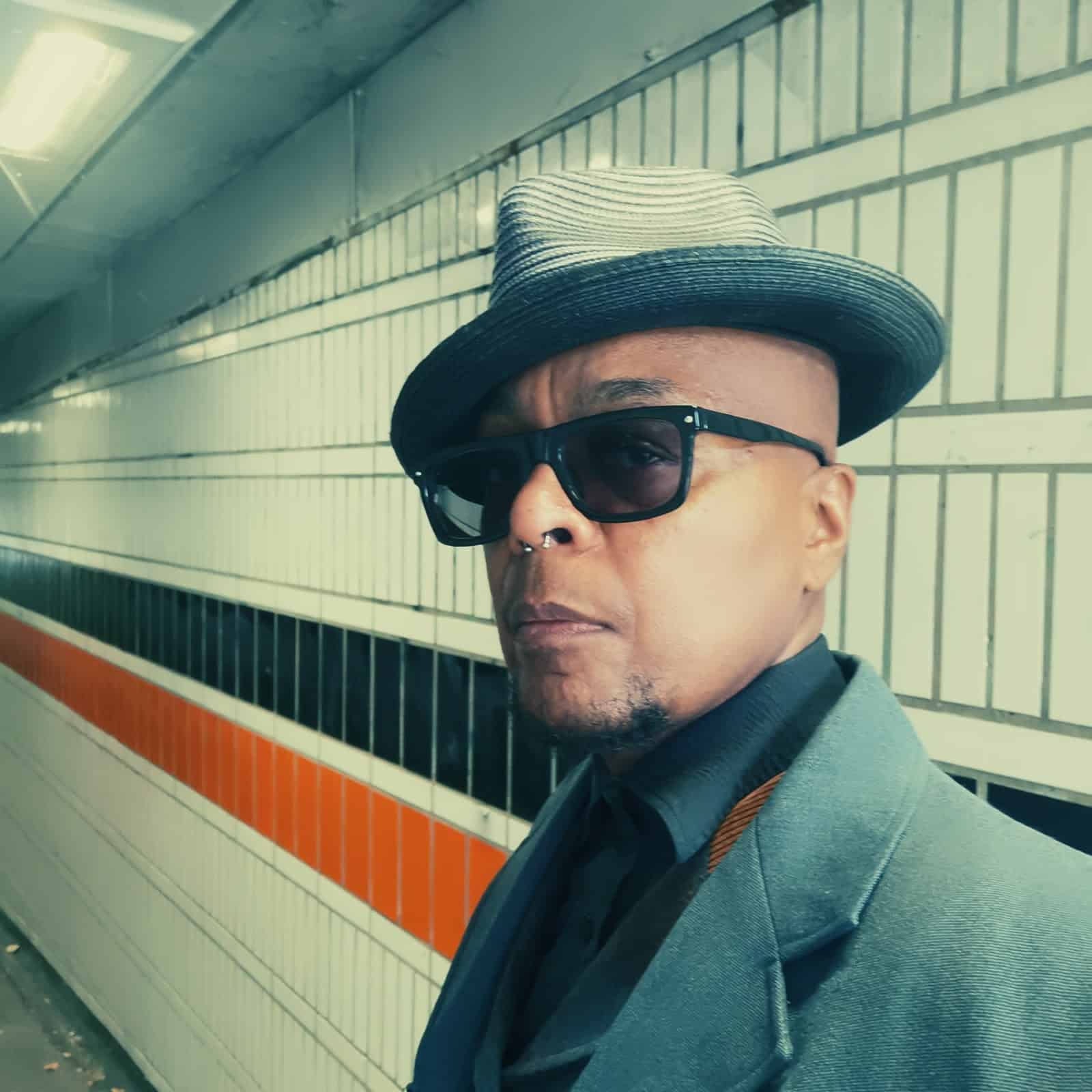 Campbell X (Chair)
2023 Iris Prize Jury
Campbell X's work deals with queer memory, messiness, desire and Blackness across the African diaspora.
He directed the award-winning queer urban romantic comedy feature film STUD LIFE which was voted by the Guardian as one of the top 10 Black British feature films ever made. Stud Life is in the MASC Collection of Criterion Channel curated by writer-archivist-filmmaker Jenni Olson and critic Caden Mark Gardner.   Campbell's latest film Still We Thrive about Black joy and resistance, is now screening globally in film festivals. He directed and produced the short film DES!RE about joy and sensuality for men (trans and non-binary) and masculine women ie studs/butches and the documentary VISIBLE about reclaiming QTBIPOC UK history.
Campbell is currently in post-production on his second feature Low Rider, a Black queer road trip, which was filmed in the Western Cape region of South Africa starring Emma Mcdonald and Thishiwe Ziqubu. Campbell also writes and directs theatre and was one of the writers at the Royal Court for My White Best Friend theatre series. He Co-directed Talking About A Revolution with Chinonyerem Odimba for Taita Fhodzi at the Pump House, Lyric Hammersmith and Bristol Old Vic. Campbell wrote TOXIC about Black manhood for  Fuel Theatre's When All Is Said curated by Travis Alabanza which highlights the work of Black UK trans writers.
---
Mae gwaith Campbell X yn ymdrin â chof queer, annibendod, awydd a Duwch ar draws yr alltud Affricanaidd.
Cyfarwyddodd y ffilm nodwedd gomedi ramantus drefol arobryn Stud Life a gafodd ei phleidleisio gan y Guardian fel un o'r 10 ffilm nodwedd Ddu Brydeinig orau a wnaed erioed. Mae Stud Life yn y MASC Collection of Criterion Channel wedi'i churadu gan yr awdur-archifydd-gwneuthurwr ffilmiau Jenni Olson a'r beirniad Caden Mark Gardner. Mae ffilm ddiweddaraf Campbell Still We Thrive am lawenydd Du a gwrthwynebiad, bellach yn cael ei dangos yn fyd-eang mewn gwyliau ffilm. Cyfarwyddodd a chynhyrchodd y ffilm fer DES!RE am lawenydd a synwyrusrwydd i ddynion (traws ac anneuaidd) a merched gwrywaidd hy studs/butches, a'r rhaglen ddogfen Visible am adennill hanes QTBIPOC y DU.
Ar hyn o bryd mae Campbell mewn ôl-gynhyrchu ar ei ail ffilm Low Rider, taith ffordd queer Du, a gafodd ei ffilmio yn rhanbarth Western Cape yn Ne Affrica gyda Emma Mcdonald a Thishiwe Ziqubu yn serennu. Mae Campbell hefyd yn ysgrifennu ac yn cyfarwyddo theatr ac roedd yn un o'r awduron yn y Royal Court ar gyfer cyfres theatr My White Best Friend. Roedd e wedi cyd-gyfarwyddo Talking About A Revolution gyda Chinonyerem Odimba ar gyfer Taita Fhodzi yn y Pump House, Lyric Hammersmith a Bristol Old Vic. Ysgrifennodd Campbell TOXIC am ddyndod Du ar gyfer When All Is Said gan Fuel Theatre wedi'i churadu gan Travis Alabanza sy'n tynnu sylw at waith awduron traws Du y DU.
Follow me on twitter