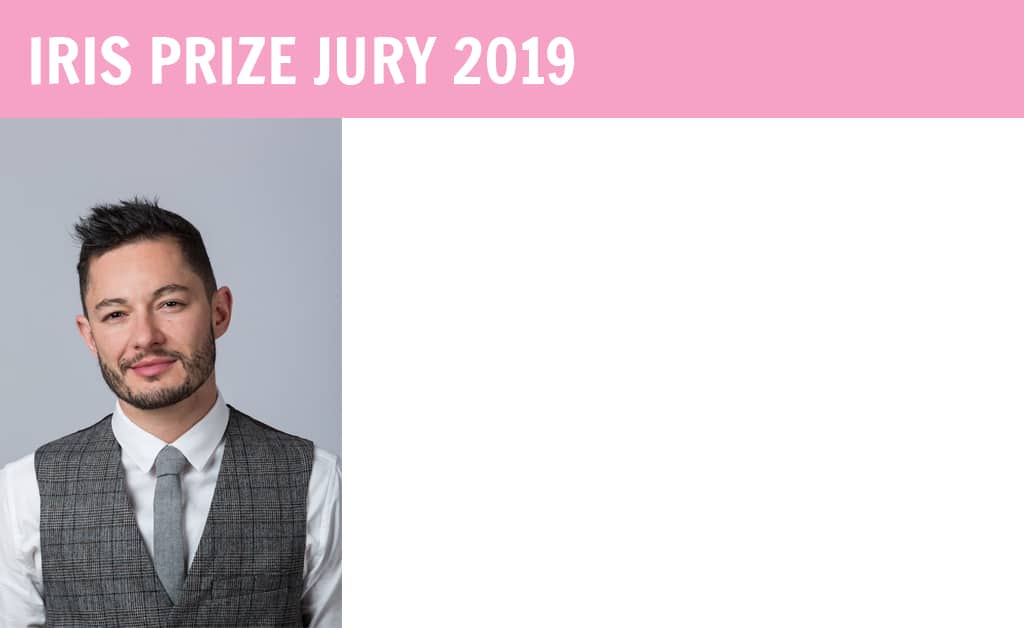 Jake Graf
Iris Prize Jury Chair 2019
Jake Graf is an award winning director, writer and actor based in London known for his roles in 'The Danish Girl' and 'Colette', and for viral hit 'Headspace'. 
Transitioning in 2008, and after a lifetime of searching for positive representations of trans people onscreen, Jake wrote, directed and starred in first film 'XWHY'. The film launched Jake onto the international film festival circuit and garnered  critical praise. He followed up with festival favourites 'Brace','Chance', 'Dawn' and 'Dusk' and quickly became known as one of the most prolific and visible trans male directors internationally. Jake's first feature film 'Lavender' is currently in development with MisFits Entertainment ('Alleycats'/'McQueen'). 
Jake speaks internationally on trans issues, particularly in relation to film and media. In 2015 he was invited to the first trans specific event at The White House, and the following year was invited to present in Speaker's House, London. In July 2017, his short film about legislative change was launched in The Houses of Parliament.
Jake was listed in OUT Magazine's OUT100 List, The Independent's Rainbow List and The Guardian's Pride Power List. He is a patron of the Mermaids Charity, The Albert Kennedy Trust and the Ditch The Label anti-bullying project, and an ambassador and judge for the British LGBT Awards and The National Diversity Awards.
Follow me on twitter