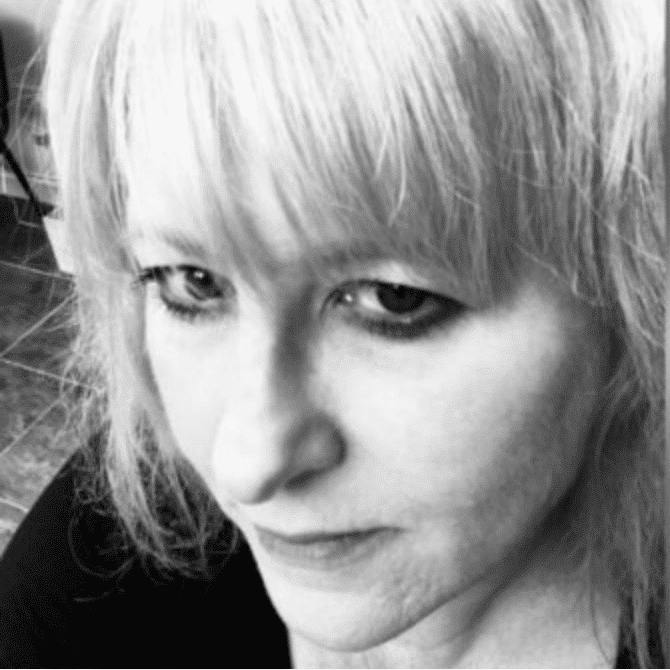 Lynne Reynolds
Head of News
Lynne has been involved with the Iris Prize Festival since the beginning, in a professional and personal capacity, and had been helping the team with Welsh language copy and working with Francis on membership developments.  Now she works as Head of News and Welsh Language.
Lynne loves rugby, cats, music, and film.  She has worked with words for a very long time and has also taught others how to use words 'properly', in Welsh and in English.  She regularly corrects her friends' grammar, especially those misusing less and fewer, and other who get their treigladau mixed up.  (No names mentioned!)
She first met Berwyn and Grant when working as a freelance journalist.  Having called Berwyn to discuss a film that was showing at the Aberystwyth International Film Festival, he asked her to call back later and ask for Vidgen the Pigeon…  This was the start of a beautiful friendship.
When not watching the Scarlets play rugby, listening to Joy Division and The Wedding Present, and watching all kinds of films, Lynne can be found either teaching Welsh at the University of South Wales, or running her own communications business, gofal gair.