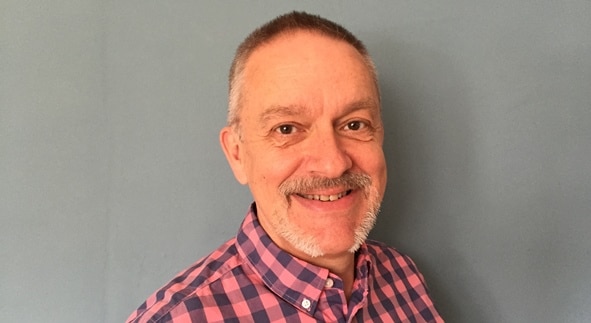 MARK WILLIAMS
EDUCATION AND OUTREACH
Mark has been hanging around the Iris festival since the beginning and has hosted visiting film makers (including 2 winners) as a Friend of Iris.  Eventually we had to give him a job, particularly after working with him on Iris's Education programme, and he now leads on the Iris in the Community project.
Mark has years of experience in working on equality & diversity and is doing his best to keep us on track and up to date at Iris HQ.
Although not originally from Wales, Mark tries hard to pronounce Welsh place names and has even been heard to drop the occasional "Diolch" but there's some things an Essex accent can't manage.
Mark loves a cup of tea although his major achievement with Iris has been to make Nathaniel his "worst cup of tea, EVER!"
Follow me on twitter