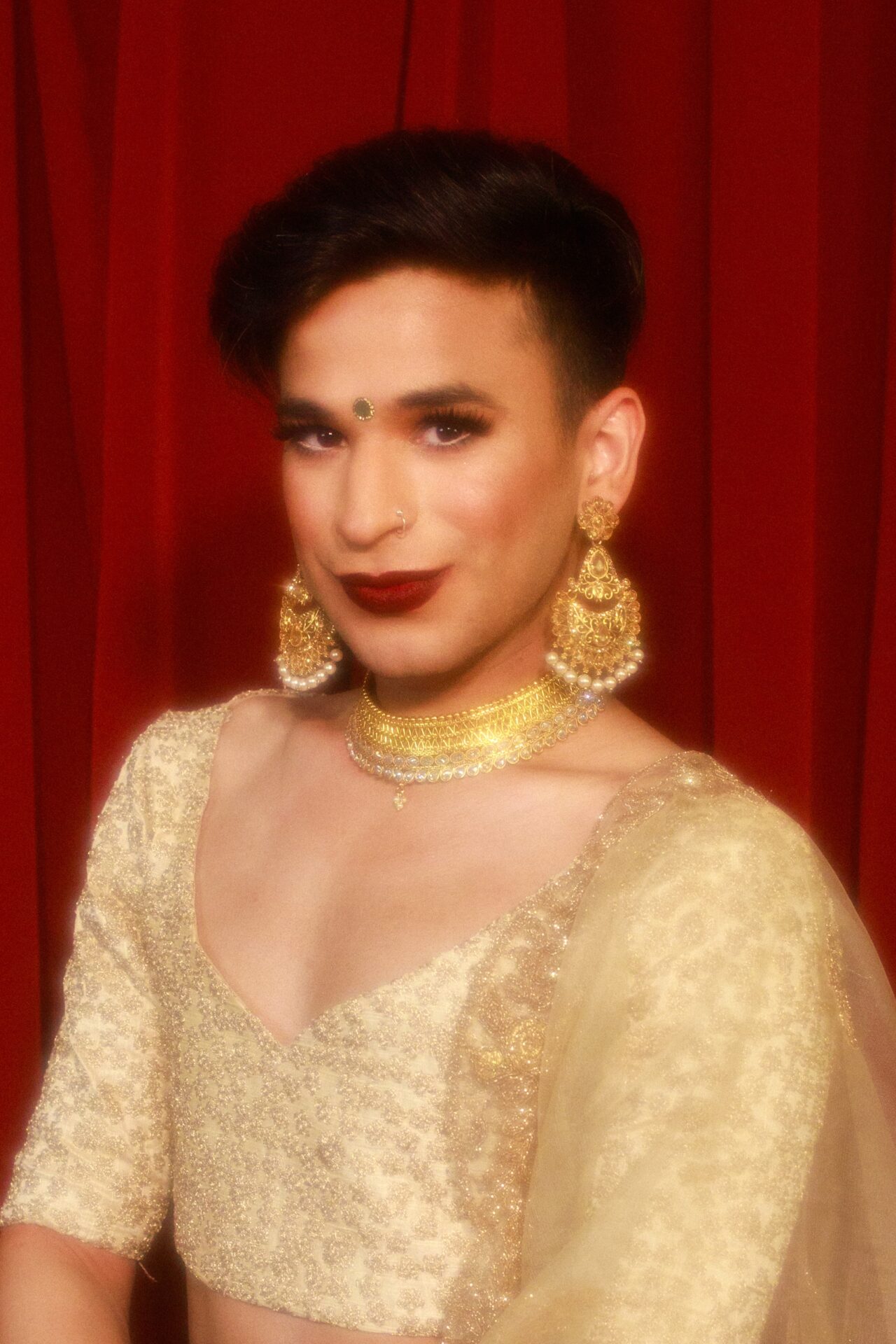 Shiva Raichandani
2023 Best British Jury
Shiva is a BAFTA-nominated non-binary screenwriter, director, producer, and inclusion consultant for film and television.
They were recently selected as a recipient of the prestigious BFI and BAFTA LGBTQIA+ Mentoring Scheme and identified by Attitude Magazine as one of 2023's Top 10 trailblazers for film, TV, and music in the United Kingdom.
As an awardee of the inaugural Netflix Documentary Talent Fund, Shiva directed a short film called Peach Paradise which premiered on TikTok's first-ever live film showcase. Shiva's independent short narrative film Queer Parivaar won the BAFTA-qualifying Iris Prize Best British Short award, making it available for broadcast and streaming on Channel 4. More recently, Shiva's latest BAFTA-nominated documentary called Always, Asifa (commissioned by Together TV's Diverse Film Fund) premiered at the BFI's London Film Festival.
Shiva also freelances as a diversity, equity, and inclusion consultant within the wider creative industries. They assisted in writing and directing BAFTA's The Conscious Voter series, as well as co-writing the BFI's recently revised Diversity Standards. Additionally, they worked in a writers' room for a Netflix drama series as a script consultant.
Born in Hong Kong, raised in Dubai and Indonesia, educated in India, and currently based in London, Shiva is an ideal example of a global citizen with rich sensitivity to diverse cultures.
---
Mae Shiva yn sgriptiwr, cyfarwyddwr, cynhyrchydd ac ymgynghorydd cynhwysiant anneuaidd ar gyfer ffilm a theledu. Yn ddiweddar, cawsant eu dewis fel derbynnydd Cynllun Mentora mawreddog BFI a BAFTA LGBTQIA+, ac fe'u nodwyd gan Attitude Magazine fel un o 10 arloeswr gorau 2023 ar gyfer ffilm, teledu a cherddoriaeth yn y Deyrnas Unedig.
Fel un o enillwyr cyntaf Cronfa Dalent Ddogfennol Netflix, cyfarwyddodd Shiva ffilm fer o'r enw Peach Paradise a ddangoswyd am y tro cyntaf erioed ar arddangosfa ffilm fyw gyntaf erioed TikTok. Enillodd ffilm naratif fer annibynnol Shiva, Queer Parivaar, wobr ffilm fer Gorau Ym Mhrydain Gwobr Iris sy'n gymwys i BAFTA, gan sicrhau ei bod ar gael i'w darlledu a'i ffrydio ar Channel 4. Yn fwy diweddar, cafodd rhaglen ddogfen ddiweddaraf Shiva, a enwebwyd am BAFTA, o'r enw Always, Asifa (a gomisiynwyd gan Gronfa Ffilm Amrywiol Together TV) ei dangos am y tro cyntaf yng Ngŵyl Ffilm Llundain BFI.
Mae Shiva hefyd yn gweithio'n llawrydd fel ymgynghorydd amrywiaeth, tegwch a chynhwysiant yn y diwydiannau creadigol ehangach. Buont yn cynorthwyo i ysgrifennu a chyfarwyddo cyfres BAFTA The Conscious Voter, yn ogystal ag ysgrifennu Safonau Amrywiaeth y BFI sydd wedi'u diwygio'n ddiweddar. Yn ogystal, buont yn gweithio mewn ystafell awduron ar gyfer cyfres ddrama Netflix fel ymgynghorydd sgriptiau.
Ganwyd yn Hong Kong, magwyd yn Dubai ac Indonesia, ac addysgwyd yn India.  Maen nhw'n byw yn Llundain ar hyn o bryd, ac mae Shiva yn enghraifft ddelfrydol o ddinesydd byd-eang gyda sensitifrwydd cyfoethog i ddiwylliannau amrywiol.