David:
You play a fictional avatar in the film, but were any of the guys based on real-life dates? They felt authentically awful!
---
Nyala:
Yes, all the guys were based on men with whom I went on dates! When I create characters, I try to ground them in real-life people I've met and known to keep them from being too much of a caricature. Some of the more memorable guys I've been on dates with, I try to write them down in a Google doc because, at first, I was thinking about writing a book about my dating experiences as a trans woman in New York City. But I am not much of a novelist!
---
David:
This film uses humor, and occasionally quite dark humor to explore the experience of trans dating. It's quite a contrast with your earlier film One Last Deal, which is a tense, hard-hitting drama. Do you prefer comedy or drama, and are there any major differences in the creative process that goes into making one or the other?
---
Nyala:
I prefer both, but I have been more so aligned with comedy with my latest project and the projects that I have in development because I feel like, for such a long time, trans people, particularly trans women, have been the butt of the joke. And we haven't had a voice in that genre, or any other, to be honest. I wanted to be a counter-culture to that establishment. Don't get me wrong; I appreciate drama. Still, I think comedy is powerful because it gets people's guard down and allows the audience to relate to the person on screen more intimately—especially marginalized and politized groups like the trans community. So, for example, suppose you look at the history of TV and cinema with civil rights and public perception. Acceptance increases when people of those marginalized groups get to tell their own stories, or someone approaches them with honesty and compassion. Look at Noah's Arcs, the L Word, or even more recently, POSE. Those shows shifted a generation's views on queer people. However, in a comedy about trans people, there is still a lot of work to do, and I am rolling up my sleeves!
---
I love and appreciate my thesis from One Last Deal, but I do kind of wish I made it more of a dramedy. I think they both are similar in the creative process in some ways, but when I read comedy, it seems more cathartic than reliving traumatic experiences. Even though like in how not to date, it's some traumatic stuff happening, focusing on the pain and the humor in those experiences helps me get over them, and I feel like it helps my audience connect to it. Plus, it's also entertaining to do a comedy scene and see that my crew and cast are also having fun watching the performance, and it just ups the morale on set. Laughter is good for the soul!
---
David:
Who are your filmmaking heroes?
---
Nyala:
Spike Lee, Barry Jenkins, Euzhan Place, Chloe Zhou, Wong Kar Wi, Sean Baker, Ava DuVernay, Dee Rees, Tina Mabry, Sophia Coppola, and the Wachowski sisters, to name a few!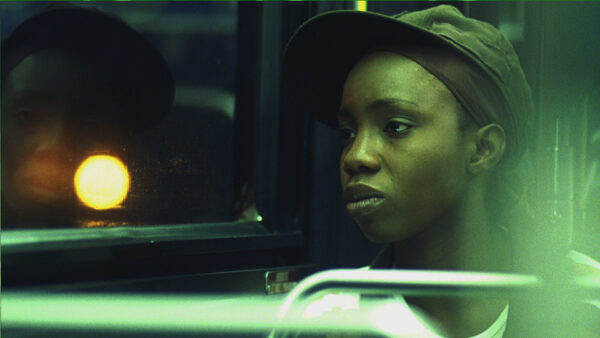 ---
David:
Are you working on anything exciting at the moment?
---
Nyala:
Yeah, I am. There are a couple of things in the pipeline! A few months ago, I got a grant from Netflix and NewFest, and I was able to make another short film which I am nervous about, but also really excited about. It's called Dilating for Maximum Results, and it's a fun, irreverent comedy about a trans woman who decides to hook up with a guy IRL after not dilating for four years, and wackiness ensues. That film is already in post-production, so it's just about done in the oven. I also got a grant from GLAAD, and I am developing another comedy short, hoping to go into pre-production pretty soon. All of the comedy short films I am making are connected in a cinematic universe about the life of a modern trans woman, starting from How Not To Date While Trans.
---
How Not to Date While Trans will be screened as part of Programme 6 : Trans Tales