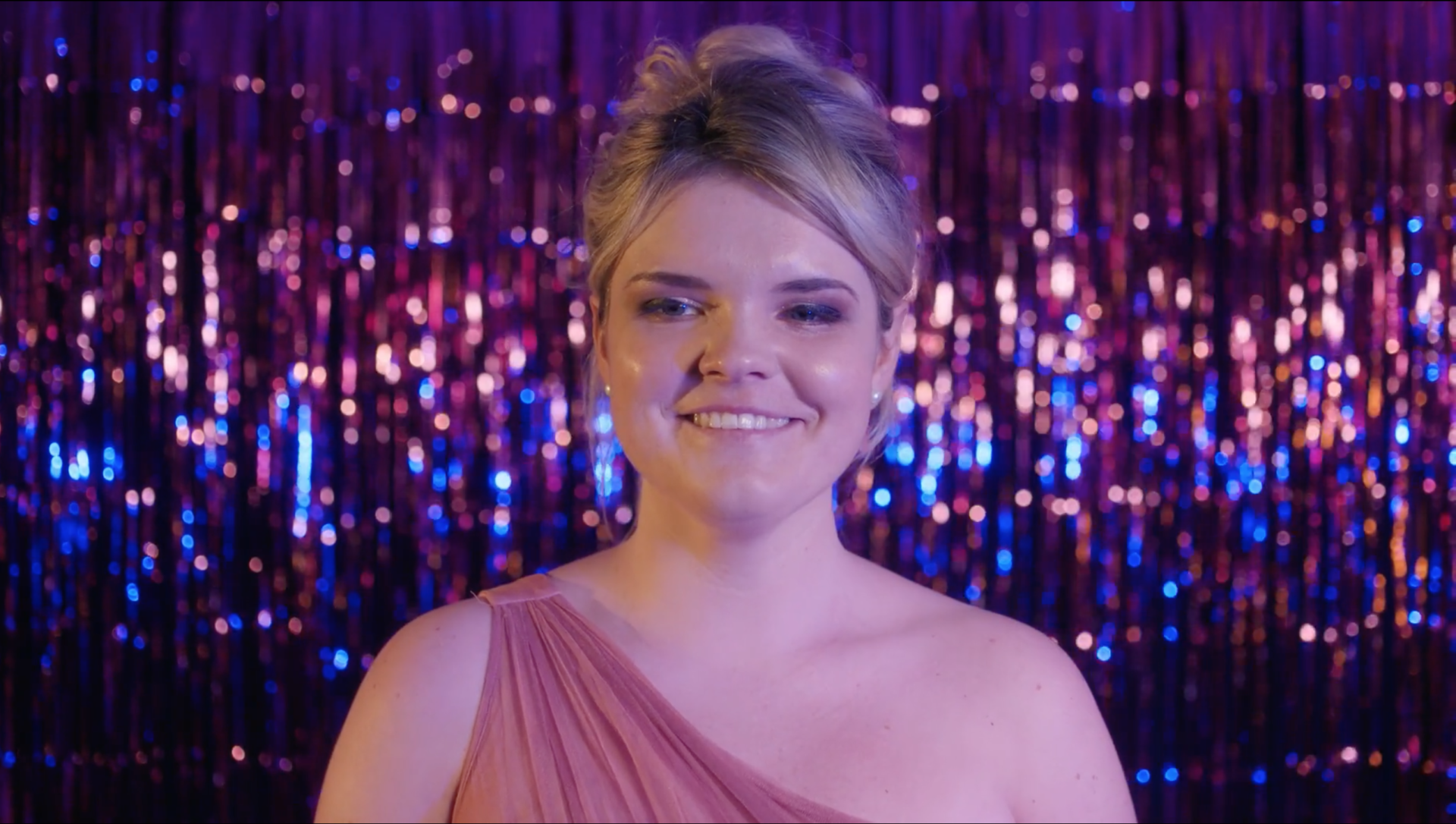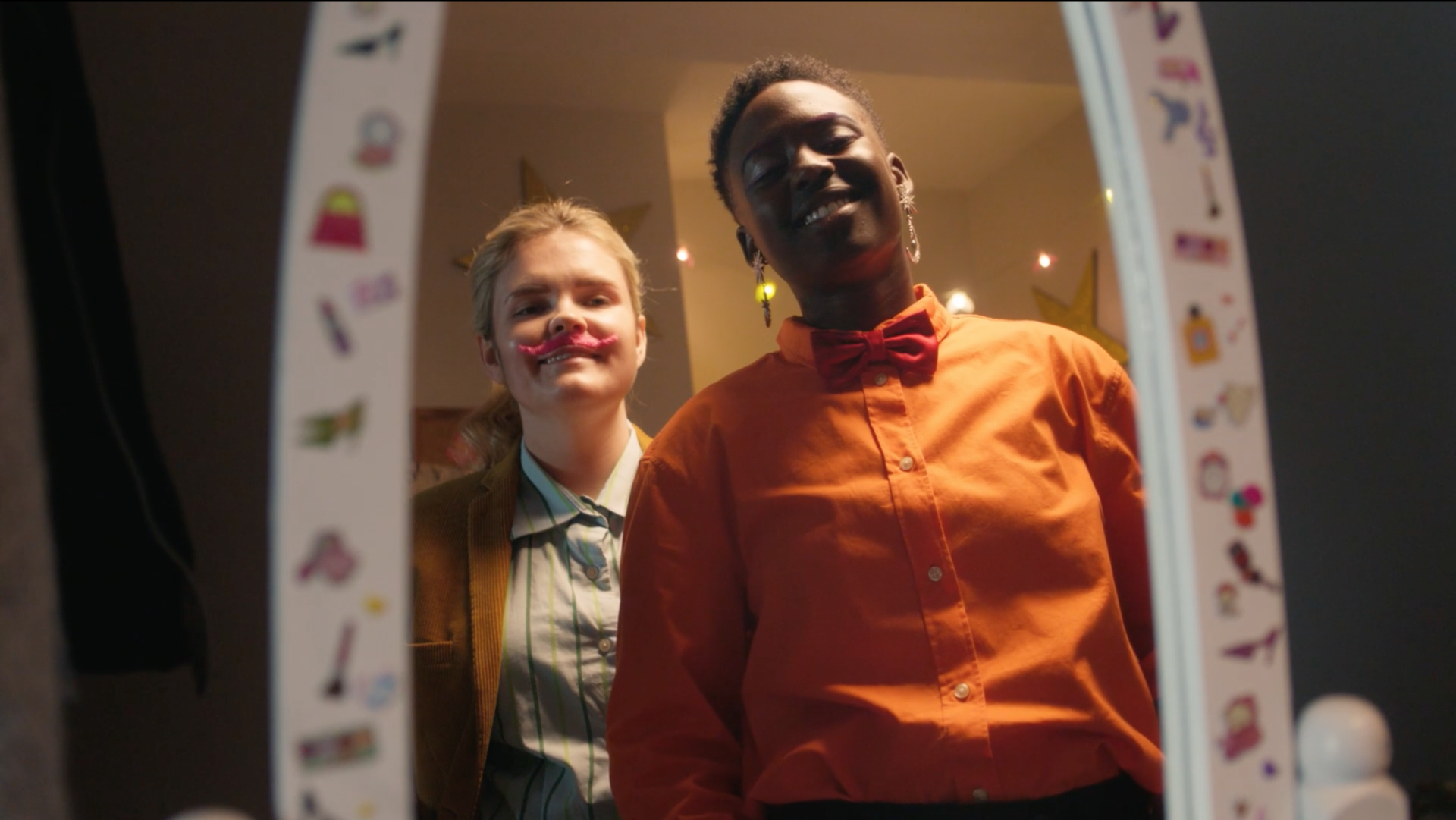 Best British 2021
Dragged Up
A shy teenage misfit uses drag to find the confidence she needs to show her family who she truly is.
---
DIRECTOR:
Laura Jayne Tunbridge
WRITER:
Laura Jayne Tunbridge
United Kingdom, 19 Minutes
---
In the Smarden family the annual Queen of Sheppey Pageant is the highlight of the year… and the focus of every day in between. The family eat, sleep and breath it. But Sarah? She can't stand it. In secret, Sarah explores male drag. While awkward and shy on the pageant stage, in drag Sarah is confident in a way she's never felt in real life. Nonetheless, she knows it's a side of herself her family would never accept. When Sarah gets caught in drag by her neighbour Scout, she shares her bold and brilliant drag world for the first time. As the pair grow closer, Sarah finds herself coming into her own but when her secrets are discovered everything is lost. Ultimately, Sarah must find a way to navigate her family's desire for her to be crowned Pageant Queen when all she wants is to be a king.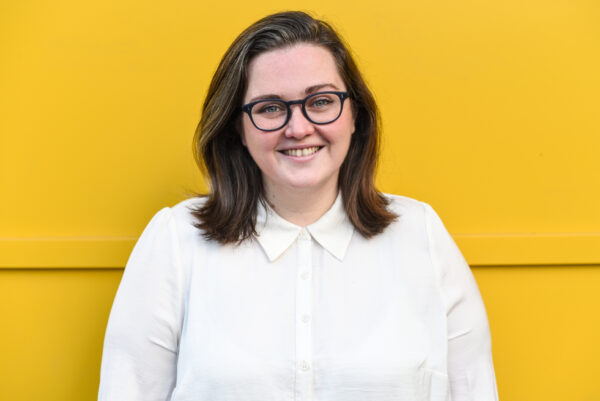 Laura is a writer and director from the Isle of Sheppey in Kent. As a queer woman from a small town, Laura is inspired by stories of women living at the edges of their communities. Laura has worked extensively in both the US and UK film and television industries for productions such as The Late Late Show with James Corden and for organisations such as the BBC and BFI. In 2020 Laura was selected by Channel 4 to be a participant in their 4Screenwriting course for new writers. Laura was a student at the National Film and Television School (NFTS) where she was a Creative Scotland Scholar. At the NFTS Laura wrote numerous shorts that will be released onto the festival circuit in 2021. They include animations Night of the Living Dread, which was a finalist in the 2021 GSA BAFTA Student Awards, and Other Half, which was selected for competition as part of la Cinéfondation at the Cannes Film Festival 2021. Laura also wrote the fiction shorts Requiem, starring Bella Ramsey, and Dragged Up, which Laura also directed. Laura is represented by Jennie Miller at Independent Talent.
Check Out The Trailer: Dragged Up
Twitter: Dragged Up
BUY TICKETS
---