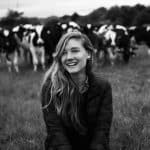 Arkasha Stevenson
Arkasha Stevenson is a Los Angeles based writer and director. Stevenson is a recent graduate from the prestigious directing program at the American Film
Institute, where her thesis film Vessels about black market breast enhancement procedures within the transgender community was awarded the 2015 Iris Prize.
Prior to attending film school Stevenson worked as a photojournalist and videographer at the Los Angeles Times, an experience that greatly informs her narrative filmmaking. Stevenson's recent work includes Pineapple, a television concept the she wrote and directed for Project Greenlight Digital Studios.
"As a first time jury member I am excited and honored to immerse myself in an exceptional selection of international LGBTQ film while spending more time with the Iris Prize family!"