Pink Portraits Revisited!
To mark LGBT+ History month 2023 the Iris Prize in partnership with Cardiff University, Ffotogallery, and University of South Wales are delighted to produce the Pink Portraits Revisited. 
In 2023 the theme for LGBT+ History Month is Behind the Lens. This theme provides us with an opportunity to recognise and celebrate the lives and professional achievements of lesbian, gay, bisexual, and transgender people and the wider queer community. 
Pink portraits Revisited is produced by the Iris Prize in partnership with Cardiff University, Ffotogallery and the University of South Wales. 
The Pink Portraits Revisited can also be seen here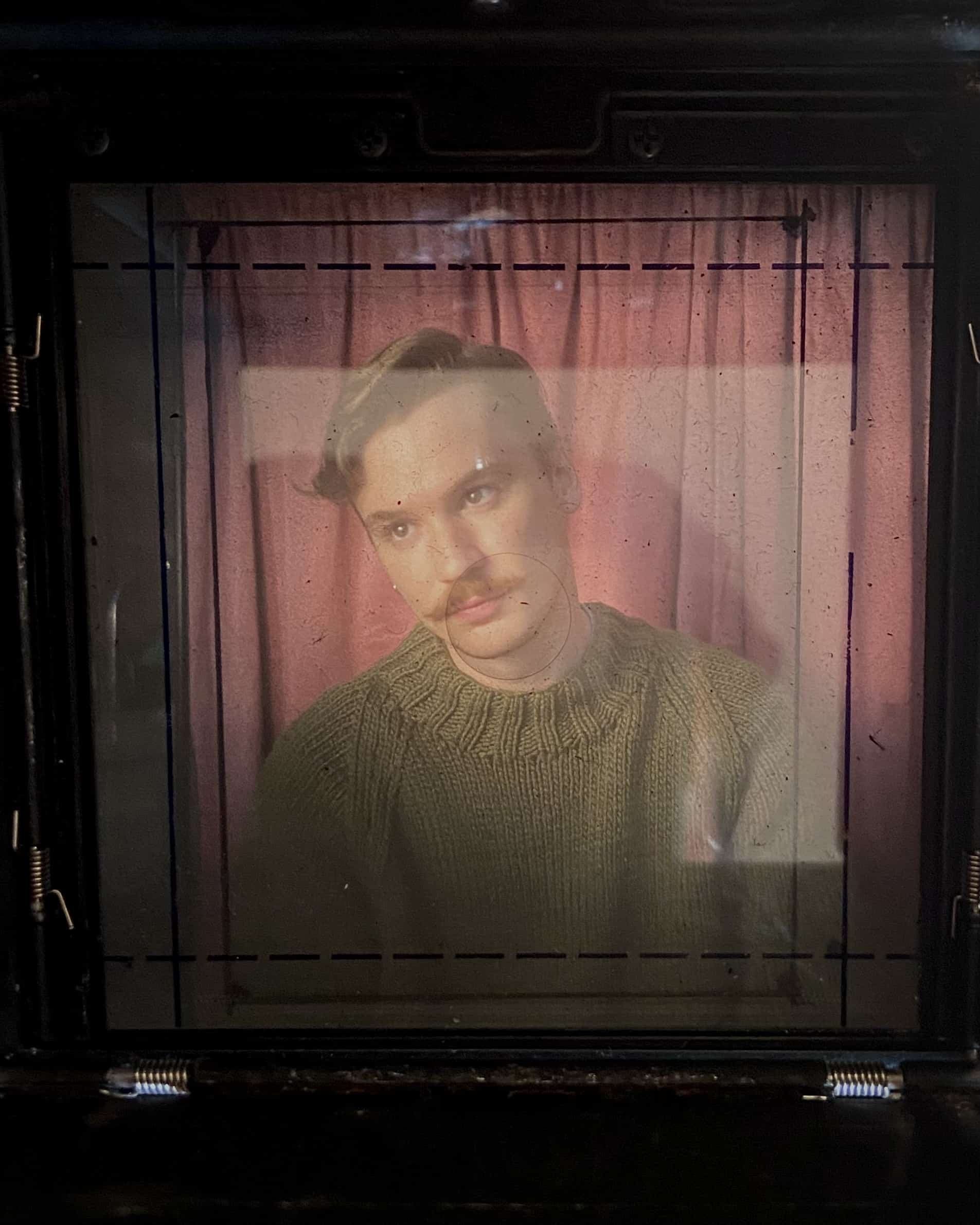 The Photographer
The next generation of LGBT+ professionals working behind the camera in film and television are celebrated with 10 new Pink Portraits Revisited taken by Welsh photographer Dylan Lewis Thomas.  
"Dylan's portraiture has a gentle touch, revealing glimpses of his sitters' inner personalities and a strong bond of trust with the photographer. We are excited to see how Dylan will develop his own unique style with this project."
– Siân Addicott, Director at Ffotogallery 
Jackarts Locations
Cowbridge Road East/Coldstream Terrace Cardiff CF11 9AU
Salisbury Road CardiffCF24 4AP
Churchill Way/Bridge St Cardiff CF10 2WF
Davids Street Cardiff CF10 2EH
Adams Street, Universty of South Wales Cardiff CF24 2FH
Lloyd George Avenue/Hemingway Rd (Bottom) Cardiff CF10 4DR
North Road Cardiff CF10 3NB
Tramshed/Pendyris Street Cardiff CF11 6QP
Tudor Street/Fitzhamon Embankment Cardiff CF11 6AR
Cathays Train Station Cardiff CF10 3AT
You can also view the Pink Portraits Revisited at the following buildings:
ATRIUM, University of South Wales, Cardiff CF24 2FN (until March 15).
Centre for Student Life, Cardiff University CF10 3AT (until end of February).
Cardiff School Of Journalism, Media And Culture (JOMEC )CF10 3NB
Pink Portraits – the originals.
In 2010 the Iris Prize, together with the UK Film Council, commissioned celebrated Scottish portrait photographer, Donald MacLellan to photograph 20 gay and lesbian professionals working in front and behind the lens. They included Simon Callow, Terence Davies, Stephen Fry, Phyllida Lloyd, Mark Gatiss, Briony Hanson, Sean Mathias, Sir Ian McKellen, Berwyn Rowlands, Sophie Ward and Sir Antony Sher.