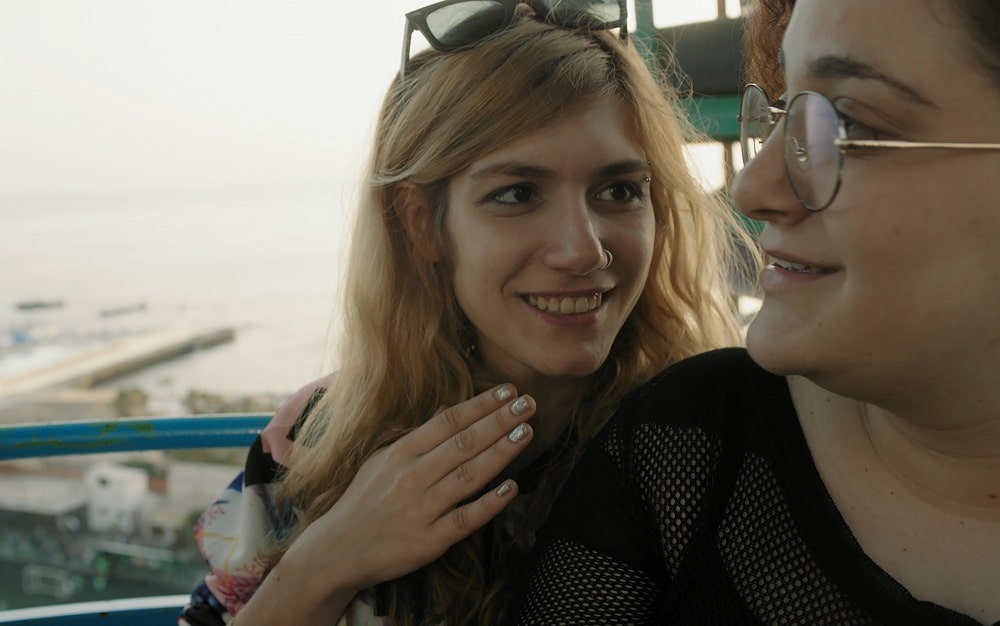 11th October 2018
Iris 2018 – Day 2
What tickled the Iris Blogger's fancy on the second day of this year's festival?
And so day 2 of Iris 2018 began with an 8:30am team meeting and rumours of scandalous goings-on at the opening night's after-party in the Eagle. And if something which happened in the Eagle is considered scandalous, it must have been truly shocking.
Of course, the Iris Blogger is the soul of discretion and not at liberty to name names, but you will be pleased to know said incident did not result in diplomatic incidents, arrests or serious injuries, apart from one or two pulled muscles.
Anyway, you're here not to read about those sort of shenanigans (oh – you are?) but about what happened on Day 2. This was when the competition proper began, with three programmes of short films nominated for the Iris Prize, a panel discussion on casting, and a feature film.
Programme 1 is when the jury begins to realise how challenging the next few days will be. Just three films in, and each of them will almost certainly have a favourite. What will happen when they see the other 32 films in competition?
With a theme of friendships gone wrong, the first programme featured some incredibly powerful and hard-hitting films, but this blogger's personal favourite was Lara Zeidan's Three Centimetres, in which a group of young women take a ride on Beirut's famous rickety old ferris wheel.
Programme 2 looked at Family & Gender, and again it's difficult to pick just one, but if I must (Yes, you must – Ed.) then I'll say Calamity; a funny, stylish drama about a mother's first awkward encounter with her son's new girlfriend.
Lunch, courtesy of our good friends at Katiwok, was had in Iris's brand new pop-up, housed in a former clothes shop in the city centre. Our art department have excelled themselves in turning this from a bleak and empty space into a Bond villain's rec room. (That's a good thing, btw.)
There followed a talk on the casting of LGBT+ roles in film; something of a hot topic right now. Away from the noise and fury of social media, the talk managed to be thought-provoking, nuanced and entertaining. It's funny what happens when people actually talk and listen to one another rather than screaming in block capitals. (Ooh, get you with your soapbox – Ed.)
Programme 3 looked at the topic of masculinity from many different angles, and it really is impossible to pick just one stand-out from this bunch. Crashing Waves is a short and stunning piece of choreography in the most unlikely of settings, Wren Boys (also shortlisted for Best British) generated a lot of post-screening chatter, with its surprising twists and turns, while War. Room was the kind of edgy, experimental film we don't see enough of (largely because it's a form that's so easy to get wrong).
The evening was rounded off with Mikko Makela's A Moment in the Reeds, a tender and very moving drama about the romance between a Finnish student returning to the family summer house and a Syrian refugee hired to renovate the old shack. Comparisons will invariably be made with the similarly themed God's Own Country, but this is a great film in its own right, and the film's star, Boodi Kabbani, is just dreamy. (Sighs) Also, the well-crafted sex scenes won't leave you thinking, "That mud'll be a nightmare to wash off once it dries."
The night ended with drinks at the pop-up, though not too many of them, and the arrival at Chez Blogger of our guest for this year's festival, who arrived late, having endured hours of train horror courtesy of G***t W*****n. (Alright, you can put the soapbox away now – Ed.)