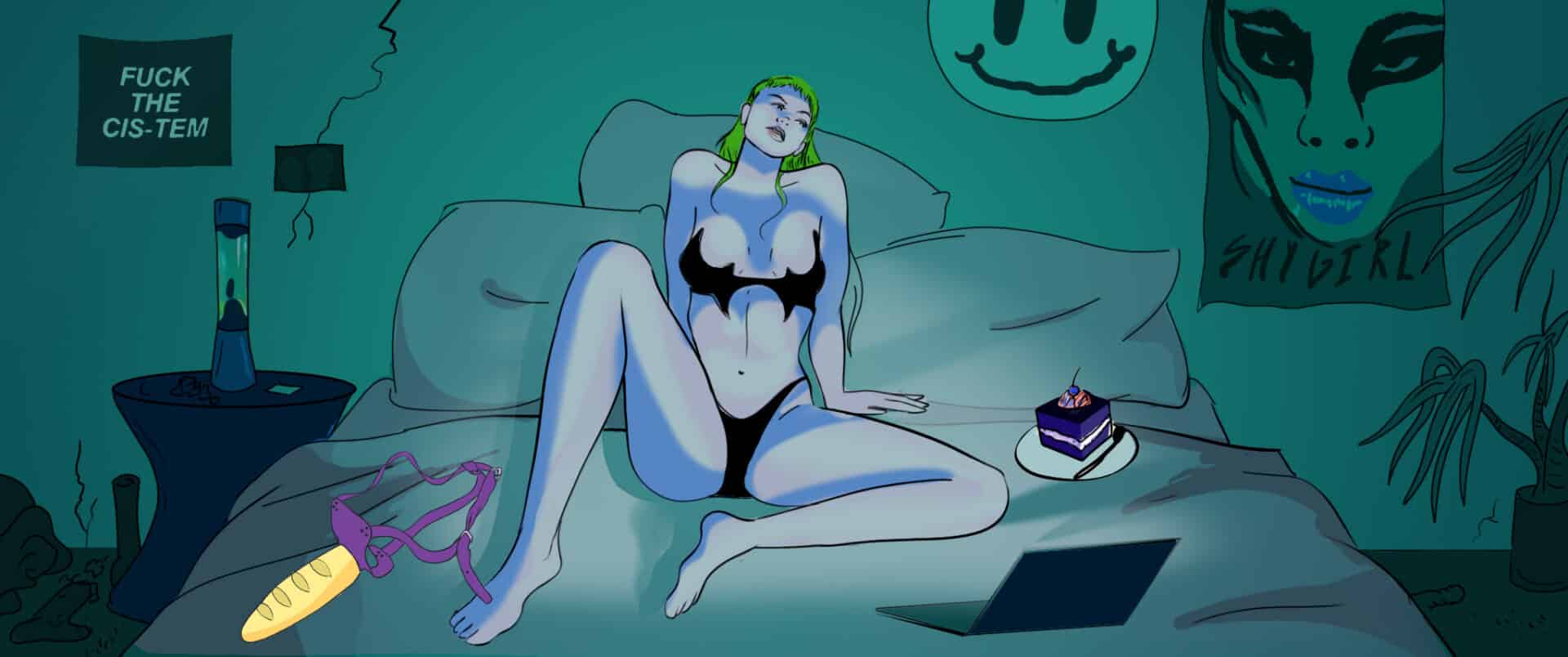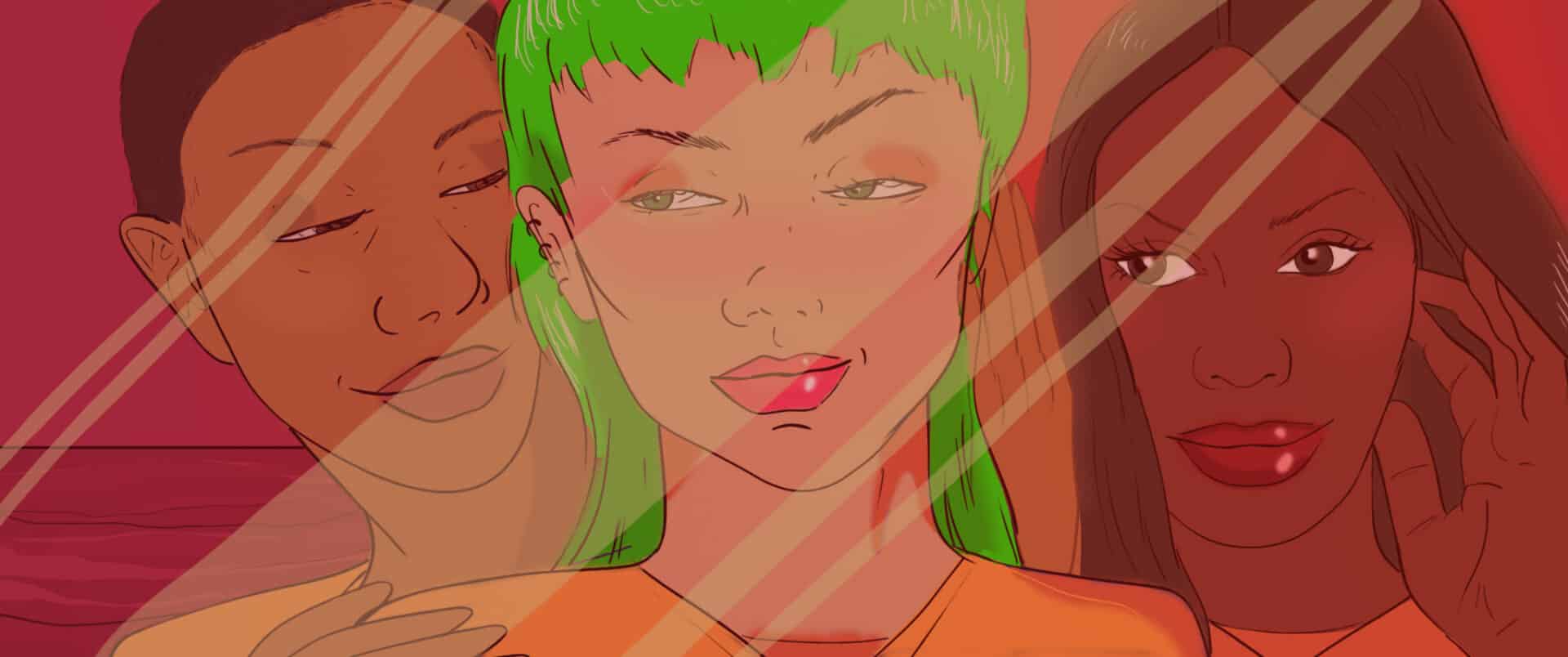 Iris Prize Shorts 2021
Are You Still Watching?
In the midst of Melbourne's COVID-19 lockdown, Jamie finds reprieve from the monotony of isolation through their imagination, sensuality and some help from iconic onscreen queer characters. To borrow a description from the film's own Instagram account, this riotous animation is "Very queer, very Covid & very horny."
---
DIRECTOR:
Tali Polichtuk, Alex Cardy, Kitty Chrystal
PRODUCER:
Alexandra George
Australia, 6 Minutes
---
Jamie is a 20 something year old non-binary person living in Melbourne. They're whip-smart, creative and have an encyclopaedic knowledge of cinema and pop culture. They're also single, bored and perpetually horny. Forced into near-isolation during Melbourne's COVID-19 lockdown, Jamie keeps themselves entertained bingeing on queer film and TV. What begins as mere escapism turns sensual when they start having sexual delusions involving their favourite queer characters. Fantasy and reality merge as they recount their erotic encounters to their physician Dr. Holland and receive an unusual diagnosis.
Awards: Image + Nation: Montreal's Queer Film Festival 2021: Winner of the 'Best Sound Design' Award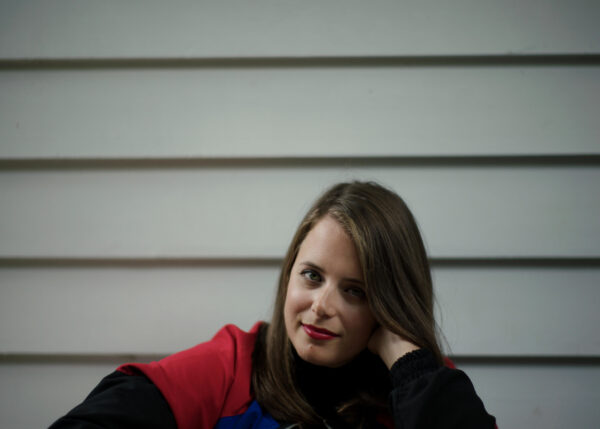 Tali Polichtuk is a writer and film programmer. Her work has been published widely and she serves as the Editor of Sissy Screens, a digital magazine dedicated to queer screen culture. 'Are You Still Watching?' is her directorial and screenwriting debut inspired by her love of slash fiction, queer cinema and Sarah Paulson.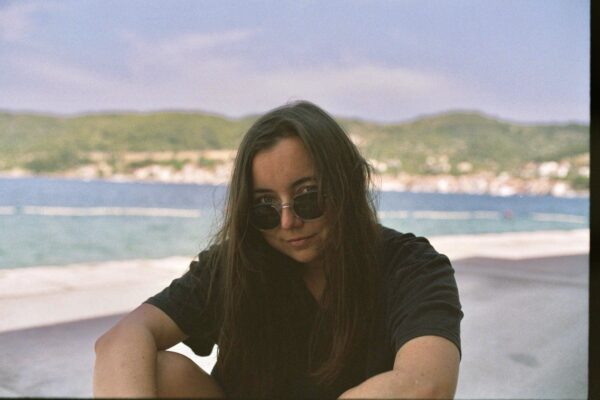 Alex Cardy is an award-winning cinematographer. Her work has screened at Edinburgh International Film Festival, Venice International Film Festival, Melbourne International Film Festival, Outfest, Frameline and Inside Out amongst others. She is one of the founders of Sissy Screens and is passionate about nuanced queer characters and their stories.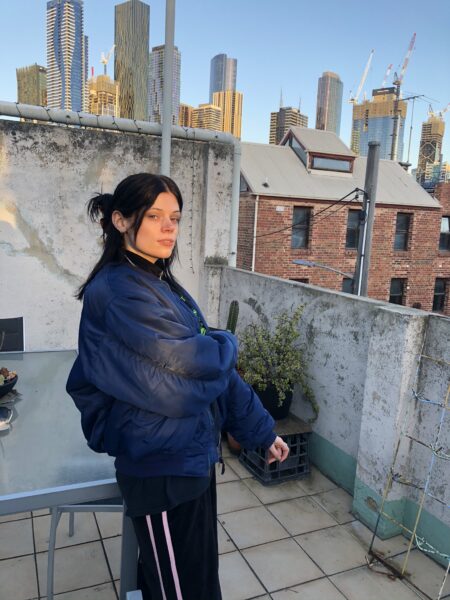 Kitty Chrystal is a non-binary artist, illustrator and animator based in Birraranga (Melbourne). With a focus on figurative drawing, rendered in a combination of ink and digital media, their work explores themes of sexuality, body image and gender euphoria. They seek to celebrate the authenticity of queer existence through art.
Website: Are You Still Watching?
BUY TICKETS