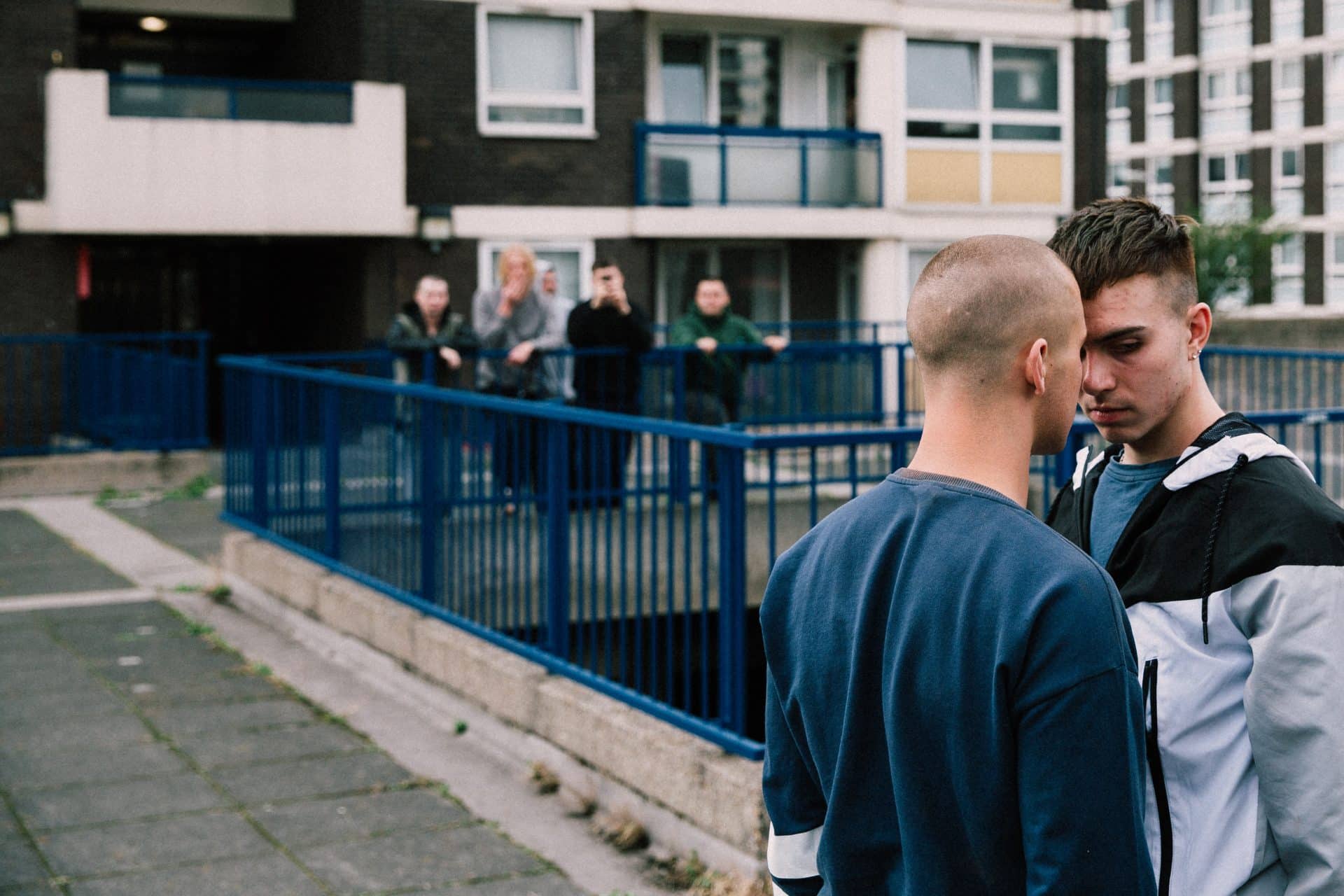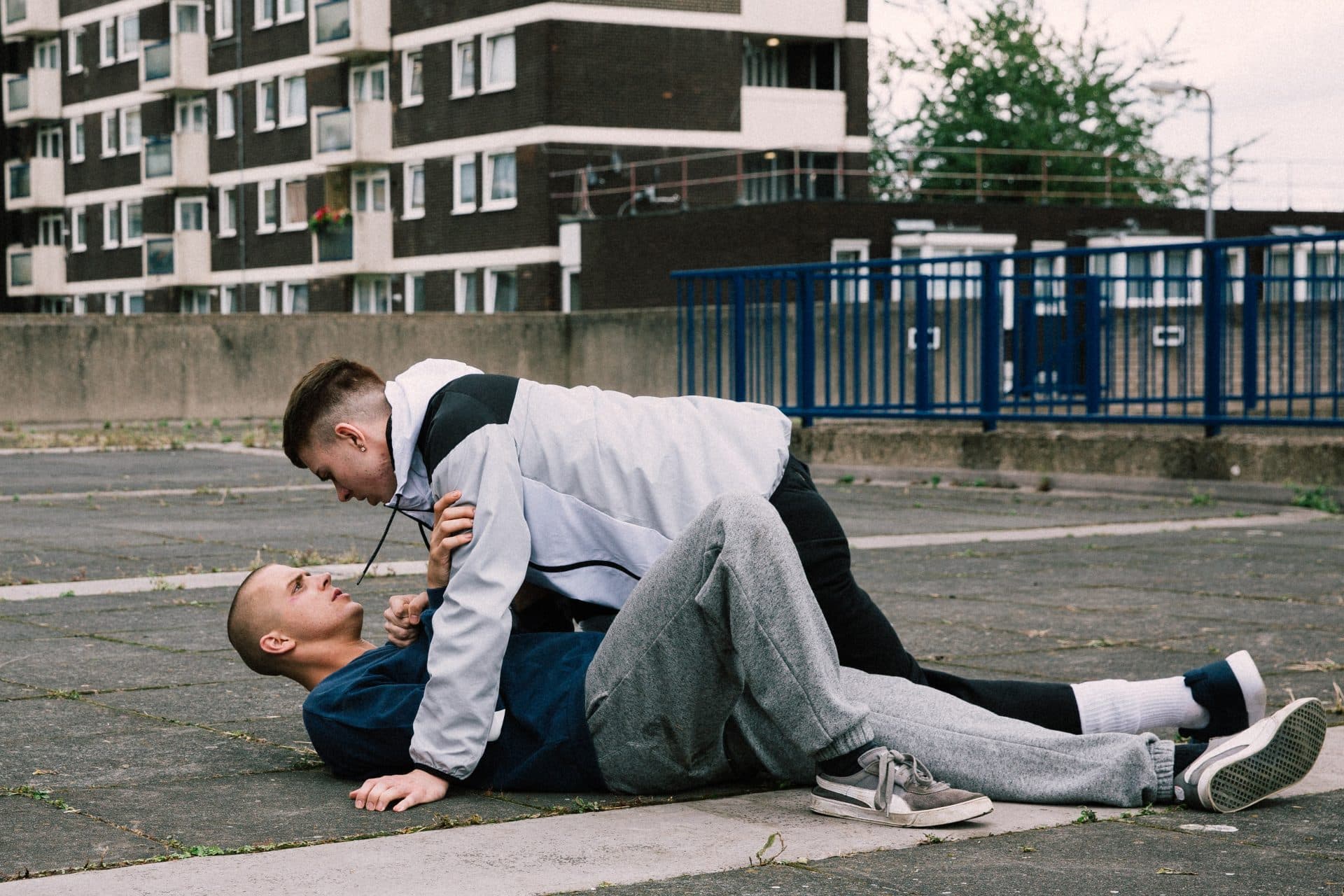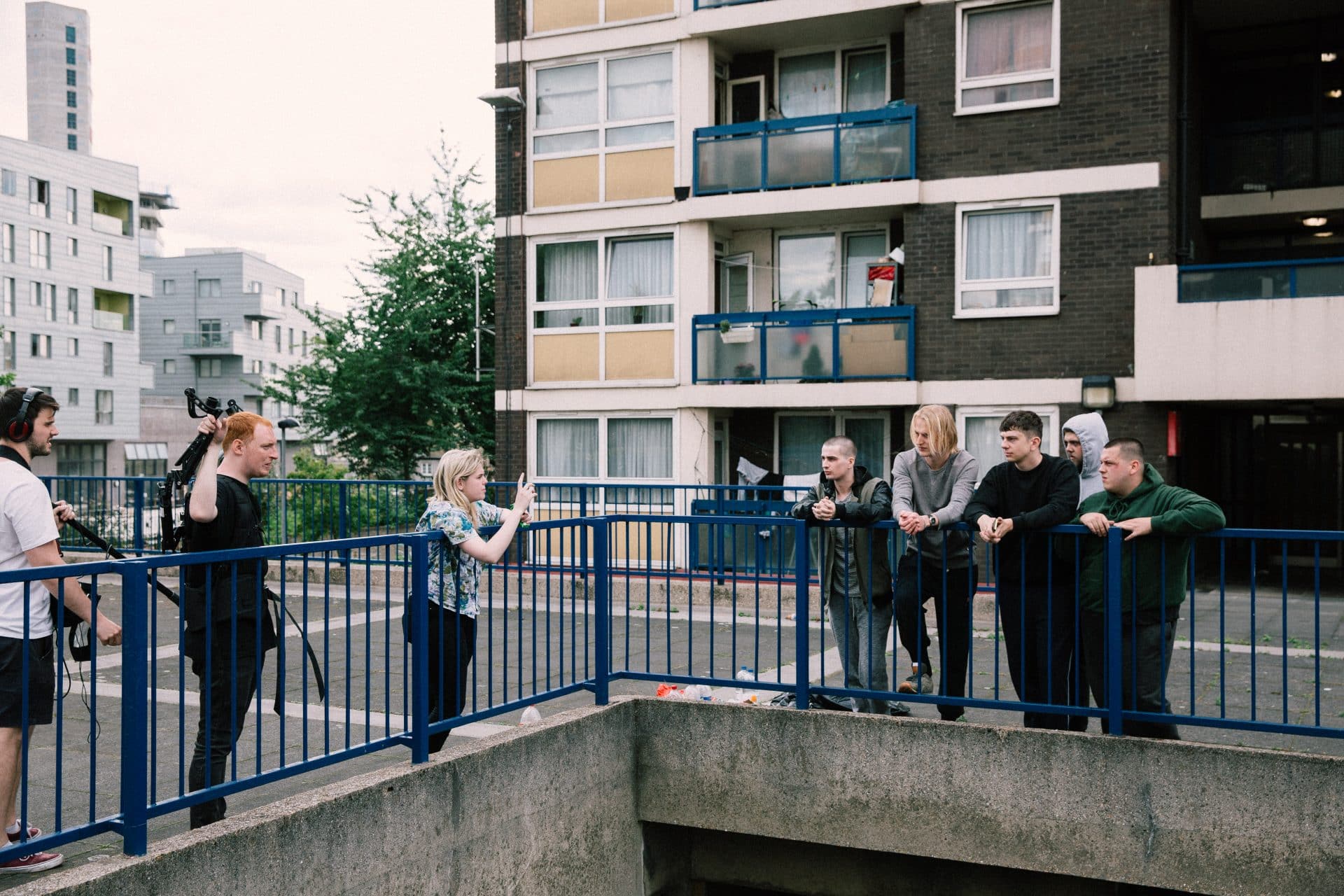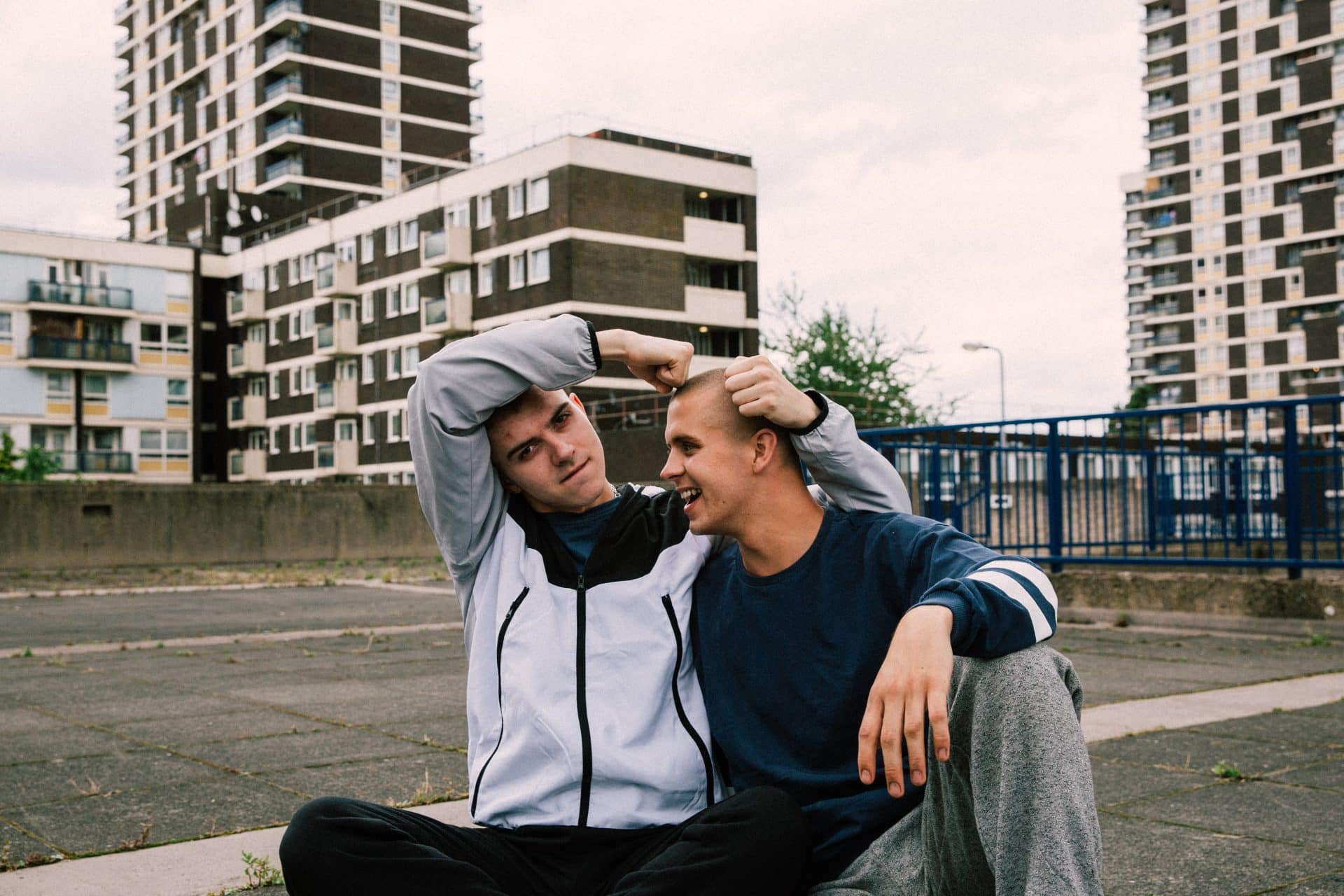 Best British 2018
Crashing Waves
---
Two young men meet on an inner city housing estate, against a backdrop of high rises residential buildings. Are they about to fight or kiss? Crashing Waves explores the tension between both possibilities through expertly choreographed dance in the unlikeliest of settings.
Crashing Waves has been shortlisted for the Best British Award, sponsored by Pinewood Studios.
Best British Shorts Programme 2 | Cineworld, Screen 15 | 10am, Friday 12 Oct
Emma Gilbertson is a UK filmmaker originally from Liverpool. She has a keen interest in films about working class, queer and female identity. She graduated from the University of Creative Arts last year, where her graduation film "DECKED" was nominated for a learning on screen award. With the support of Screen South, Emma recently completed "Crashing Waves" – a queer dance film which explores sexuality and working class themes. Emma currently interns for Hurricane Films where she reads scripts to review them for potential production. Her ultimate ambition is to be a feature film and music video director.
 Producer @amirmajlessi  | DOP @RianShafi