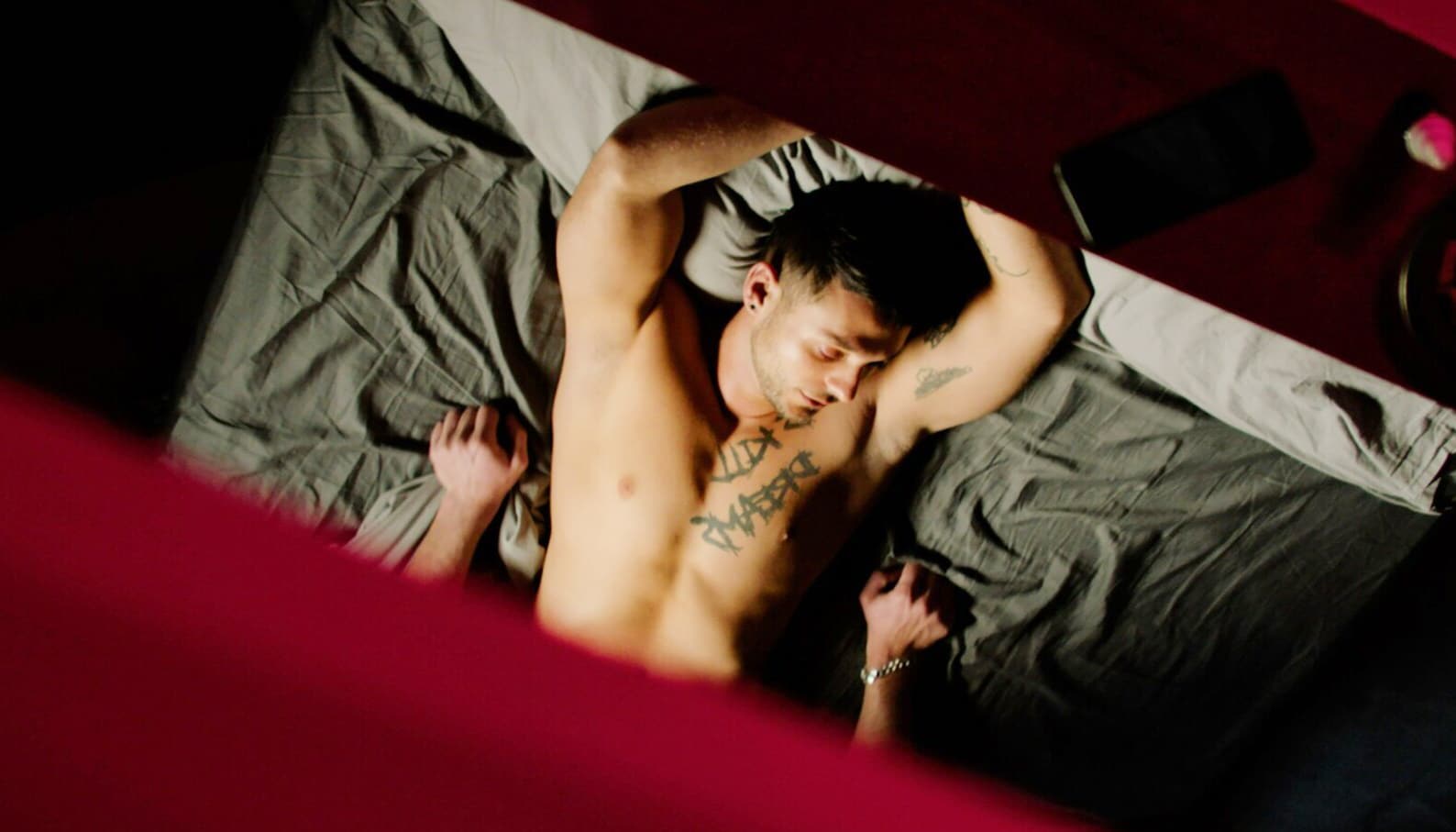 2023 Feature Films
In Bed
When the city's Gay Pride Parade celebration is shattered by a sudden act of violence, friends Guy and Joy take cover at Guy's apartment, en-route picking up a fellow parade-goer, Dan. Though in shock at the day's events, but bolstered by a stash of recreational drugs, Guy is determined to carry on partying and get close to the mysterious and handsome Dan.

Showings – select to order tickets:
Sat, Oct 14th, 9:30 PM @ Vue Cinema - Screen 2
---
---
What follows is a hallucinatory 24 hours of sex, substance abuse and paranoia, in which the lines between reality, intimacy and violence become alarmingly blurred.
A hedonistic night of sex and drugs-fuelled excess spins dangerously out of control in Nitzan Giladi's pulse-pounding erotic thriller, IN BED.
---
Pan fydd dathliad Gorymdaith Pride y ddinas yn cael ei chwalu gan weithred sydyn o drais, mae'r ffrindiau Guy a Joy yn hel lloches yn fflat Guy, ac ar eu ffordd yn cwrdd â'r cyd-fynychwr parêd, Dan. Er ei fod mewn sioc oherwydd digwyddiadau'r dydd, ond wedi'i gryfhau gan gyflenwad o gyffuriau hamdden, mae Guy yn benderfynol o barhau i bartïo ac i ddod yn agos at Dan, y dyn dirgel a golygus. Yr hyn sy'n dilyn yw 24 awr rhithweledol o ryw, cam-drin sylweddau a pharanoia, lle mae'r llinellau rhwng realiti, agosatrwydd a thrais yn mynd yn aneglur dychrynllyd.
Mae noson hedonistaidd o ormodedd o ryw a chyffuriau yn troelli'n beryglus allan o reolaeth yn ffilm gyffro erotig gan Nitzan Giladi, In Bed.
---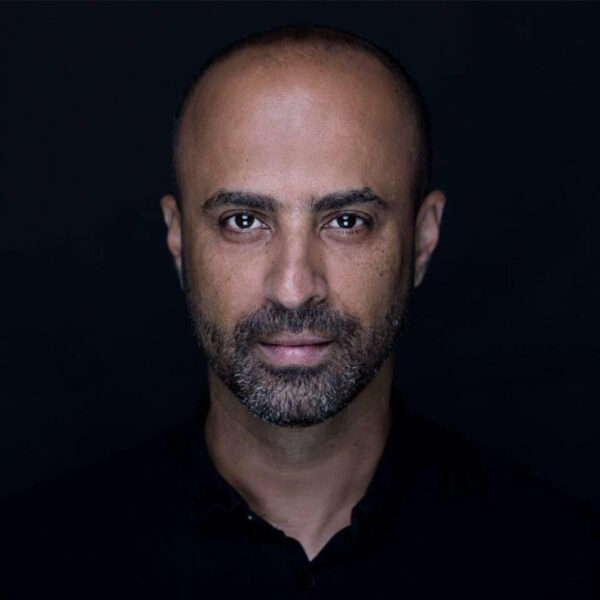 Nitzan Gilady is an Israeli film director who has written, produced and directed documentary  films In Satmar Custody (2003) Jerusalem Is Proud to Present (2008) and The Last Enemy and "It runs in the Family" (2010). His films have received 13 international awards, participated in over 120 international film festivals and broadcast in prestigious TV channels over the world including Sundance Channel and ZDF-ARTE. The short fiction drama Queens Up directed by Gilady has participated at the international Jerusalem Film Festival and received an Audience Award at Sedicicorto – Forli International film festival.
---
Mae Nitzan Gilady yn gyfarwyddwr ffilm o Israel sydd wedi ysgrifennu, cynhyrchu a chyfarwyddo'r ffilmiau dogfen In Satmar Custody (2003) Jerusalem Is Proud to Present (2008) a The Last Enemy ac It runs in the Family (2010). Mae ei ffilmiau wedi derbyn 13 o wobrau rhyngwladol, wedi cymryd rhan mewn dros 120 o wyliau ffilm rhyngwladol ac wedi eu darlledu mewn sianeli teledu mawreddog ledled y byd gan gynnwys Sundance Channel a ZDF-ARTE. Mae'r ddrama ffuglen fer Queens Up a gyfarwyddwyd gan Gilady wedi cymryd rhan yng Ngŵyl Ffilm ryngwladol Jerwsalem ac wedi derbyn Gwobr y Gynulleidfa yng Ngŵyl Ffilm Sedicicorto – Forli.
BUY TICKETS
---