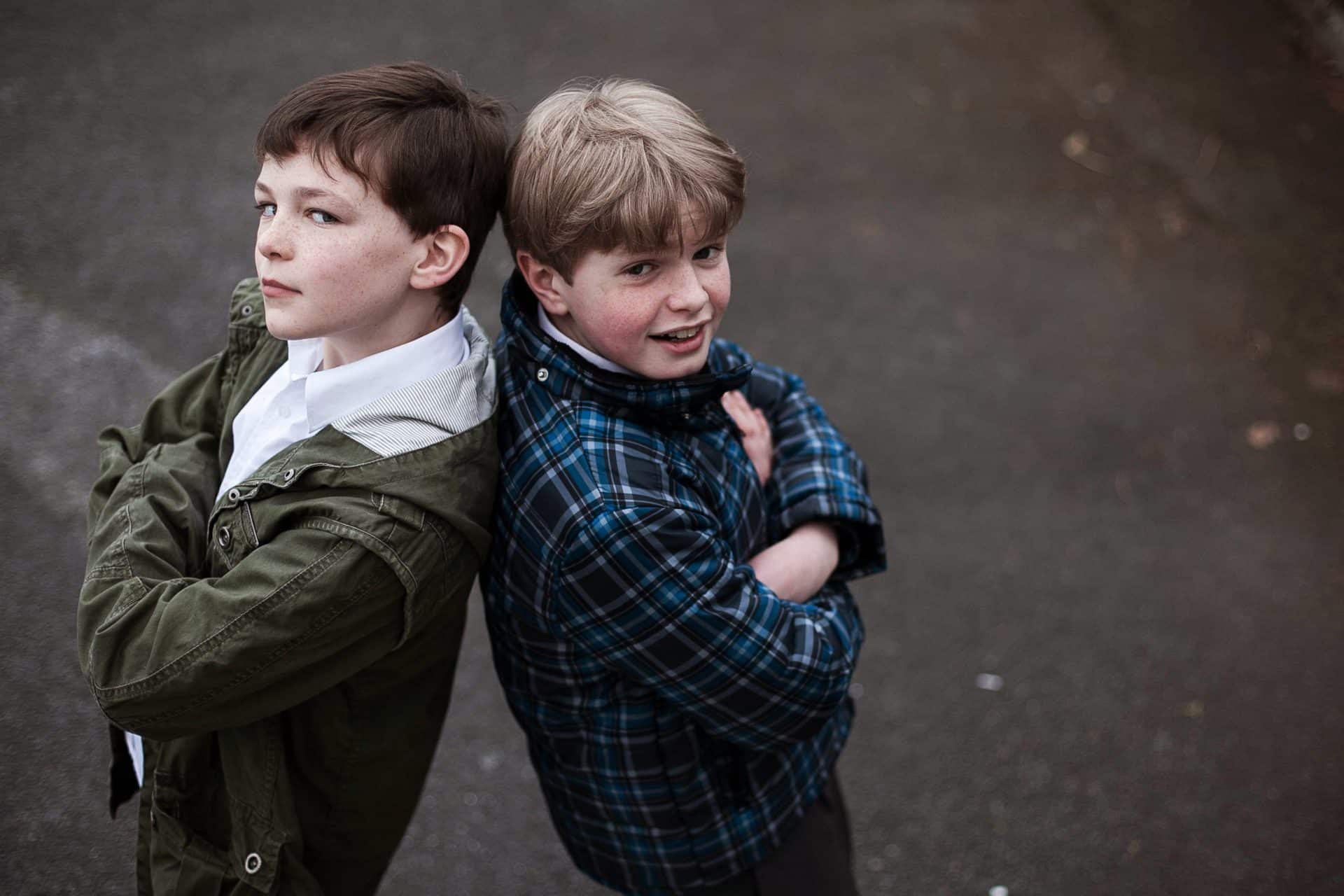 Iris Education Day 2015
A day dedicated to young people between the ages of 14 and 18 covering all things film including writing, directing and a chance to see some films and meet filmmakers and industry professionals.
FREE EVENT FOR SCHOOLS.
---
FREE EVENT FOR SCHOOLS – Contact MARK WILLIAMS
08.45   Arrive & register
09.15   Introduction to day by Berwyn Rowlands, Festival Director and Mark Williams, Equiversal
09.25   Screening, Cinema 1: Iris Prize 2014 winner
All God's Creatures
Dir: Brendon McDonall, Australia, 21 mins
Asher and Charlie are two very different brothers. Asher likes fishing and swearing. Charlie likes tea parties and crafts. In the summer of 1987 their relationship undergoes a test of almost mythic proportions when Asher's confusion and anger boils over into a mindless act of cruelty against an eel. The fall-out will determine the men, and brothers, they will become.
Followed by a Q+A discussion with Brendon McDonall on his film, being a director and what it feels like to win the Iris Prize!
Céad Ghrá
Dir: Brian Deane, Ireland, 13 mins
A nostalgic coming of age story about two best-friends in pursuit of that elusive first crush. The cast are all fluent Irish speakers. The film has a semi-autobiographical theme since it is loosely based about the writer Matthew Roche's relationship with his gay brother growing up in 90's Tipperary.
10.15   How I became a……
We're delighted to welcome so many international visitors for the Iris Prize festival and fortunate to have been able to grab some of our filmmakers to share their stories of how they became a script-writer/actor/producer etc…
Followed by your opportunity to ask questions of our visitors to help you develop your own career in filmmaking.
11.00   Break
11.15   Iris Prize Education Outreach Project
Supported by Film Cymru Wales, the Iris Prize team in association with Equiversal are delighted to screen the following films and give audience members the chance to ask questions of their own contemporaries on the film making programme.
2014
Stacey's Story                         Mary Immaculate
Emily's Dilemma                    Radyr Comprehensive
I was like you too                  Woodlands High School
2015
Alex                                               Ysgol Cymer
You Are Who You Are           St Julian's, Newport
Followed by Jayne Rowlands, BBC Cymru Wales interviewing pupils on the representation of Trans* people in their films and why they felt it was important to make this film.
Too Much/Gormod                Ysgol David Hughes, Menai Bridge
Followed by an interview with pupils on their film and how they decided on their storyline, film locations etc…
That's So Straight!                 Cardiff High
Followed by discussion on use of comedy to get across serious messages and discussion with pupils on their experience of filmmaking with Iris.
For further details on the Iris Prize Outreach Project including how your school could be involved, please contact mark@equiversal.com

12.30   Lunch
13.00   Iris Youth Jury
Screening: Cinema 1   Youth shorts
Before the main festival starts, Education day participants will have a chance to view these films and cast their own votes.  Today's result will account for 30% of the final vote on Saturday.
A discussion with members of the Iris Prize team will take place following the screening and before the voting.
Showboy
Dir: Samuel Leighton, Dore, Australia, 15mins
After the unexpected death of his mother, a young football player, Julian Maxwell, finds himself struggling to support his depressed, unemployed father – while fighting to keep safe the secret he once shared with his mother.  He's not only gay, but performs drag shows.  Showboy is a film about family, loss and the exploration of freedom and sexuality in the afce of affliction.
En Eftermiddag – An Afternoon
Dir: Soren Green, Denmark, 9 mins
Mathias has decided that today is the day that he'll let Frederick know he is in love with him.  But when the time comes, is he ready to make the first move?
Closets
Dir: Lloyd Eyre-Morgan, UK,18 mins
Closets is an interesting, unusual film with a sci-fi twist.  It features a tormented 16 year old, Henry, who on 12 March 1986, time travels through his bedroom closet and meets up with a similar present day teenager, Ben, occupying his same bedroom 30 years later.
Boy
Dir: Lucas Helth Postma, Denmark, 16 mins
16 year old Emilie has always been a boy inside.  His big struggle in life is that his mother wants Emilie to be a girl and cannot accept the ways Emilie feels inside.  At an Easter lunch Emilie decides to do something drastic which has its consequences.
14.30   Gorffen/End day